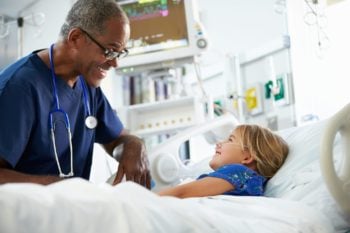 For US Citizens Abroad, Expatriate Health Insurance Explained
Thousands of Americans realize their lifelong dream every year and move abroad to another country. Spirited students on a gap year looking to gain work experience, executives relocating to launch a new business, or retirees eager to learn a new language, becoming an American expatriate knows no limits regarding ages and interests. 
But living overseas comes with challenges. Experiencing a different culture and adapting to things you are not used to can be stressful sometimes. 
How do you find an internet provider? Where can you register for classes? And what the heck do all the signs on the highway mean? 
Hopefully, as you embrace the obstacles of your new home, your health doesn't have to be on your mind. Here's what Americans living overseas need to know about expat health insurance.
Best Expat Health Insurance for Americans Living Abroad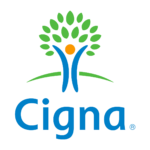 The flexibility to tailor a plan to suit your individual needs
Access to Cigna Global's trusted network of hospitals and doctors
The convenience and confidence of 24/7/365 customer service
Plan Details
|
View Brochure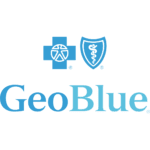 Premium Benefits, Coverage and Service
Define your deductible and prescription benefits
For Foreigners in the US or US citizens abroad
Plan Details
|
View Brochure
Learn More About Global Health Insurance
Health Insurance for US Citizens Living Abroad
If you are moving abroad, you must know the risks of having no medical coverage. As an American living overseas, you may experience massive hospital bills or limited access to medical care in the country you are currently in.
You never know when you will get sick or injured while living abroad as an American expat. To be safe, ensure you have a quality international health insurance plan that will cover your expenses and allow you to be treated wherever you choose. 
Getting health insurance for US citizens living abroad can save you the trouble of finding immediate medical attention during emergencies. Aside from getting healthcare support, insurance for US expats also helps satisfy newer requirements on select visa types issued by the destination country.
Related: There are more than 8 million Americans Living Abroad (Source AARO)
Frequently Asked Questions
What Should Americans Look for in an International Plan for US Expats?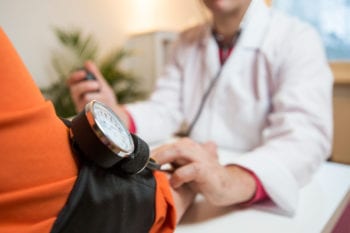 Cheap Health Insurance Is Not Always the Best Option
Moving to a new country can be very tempting. You will be packing your bags after listening to an expatriate's stories of an international lifestyle.
You will often hear why it is so great for American expats abroad. The cost of living is so low they can afford to eat out every day; they can hire a maid or private gardener. And, best of all a trip to the local doctor is very affordable.
The lower cost of living is a significant factor in the decision for U.S. citizens to become expats. Additionally, minor maladies are potentially treated for just a modest cost unlike in the U.S. or other countries with expensive healthcare services.
Do not be fooled into thinking you will receive the same level of care, access, and expense for more severe medical problems. The cost of specialist treatments, comprehensive diagnostics like an MRI, support systems from translators, and home care nurses can add up to an astronomical cost - and at an astronomical speed. And that doesn't take into account transportation to and from hospitals or appointments.
The very isolation that attracted you to live overseas, either on a beloved island, reef, or mountain village, can work against you when you need to hire an air ambulance for a medical evacuation.
When Choice Equals Comfort
Being sick must not prevent you from exercising your right to choose the quality of healthcare service you receive. Feeling that you have lost control over the situation can affect your well-being and make your condition worse. Being in a situation wherein medical service is absent when you need it the most can be infuriating and frustrating.
Health insurance plans for U.S. citizens living overseas make sure that these annoying circumstances do not happen to you. Insurance for U.S. expats gives you the power to choose a hospital or doctor, so you can receive better healthcare service.
Would you prefer to be under the care of a male or a female specialist? Would you feel more comfortable receiving healthcare service in a hospital across town where you will be close to friends and colleagues? Do you prefer a private or semi-private room when you get admitted?
The freedom to choose between these options means that you are looking at the right insurance package to apply for. Aside from having choices, making decisions will help you regain some autonomy in the process which can be beneficial to your health.
Don't Skip Preventative Care When You Move Abroad
While time may seem to stand still when you are working and living in another country, your body never takes a break in protecting your health. It is continually warding off infections, while simultaneously taking a beating from your adventures and adjusting to the new food. While your health is of primary importance, you may not want your current setup to change.
To maintain your health, getting health insurance for U.S. expats is a must. These policies can cover regular check-ups with the dentist or optometrist, scheduled annual physical health care examinations, and preventive care. These wellness visits are the best ways to ensure you continue living a healthy life. A healthy lifestyle can reduce the chance of medical problems getting out of hand.
When getting health insurance made for U.S. citizens living abroad, make sure that it also covers preventive and wellness care for your peace of mind.
Be Sure You Don't Have a Gap in Coverage
It is common for many internationals and executives to stay abroad for an extra month or even an additional year. Volunteering in an organization, honing photography skills, or perfecting a new language – the purpose for extending their stay varies.
After being covered by your employer or school insurance policy, you will often feel healthy and confident to the point that you do not extend your insurance coverage. However, there are no guarantees when it comes to health.
Do not gamble with a coverage gap, thinking that you would not need protection just because you have not encountered any medical problem before. Make sure the insurance for U.S. expats you have remains in effect during your extended stay overseas.
The best thing about expatriate life for Americans abroad is being able to live life to the fullest without worrying much about money. But to do this, you must take care of your health no matter where you are in the world.
Expatriate Health Insurance for American Expats Abroad
We would suggest the following three plans providing health insurance for U.S. citizens living abroad.
Cigna Global
The most popular plan would be the Cigna Global Medical plan as it offers a wide range of plans and a modular plan design allowing U.S. expats to design a plan to meet their needs and their budget.
GeoBlue Xplorer
Probably our best plan is the GeoBlue Xplorer plan. It is more expensive insurance for expats but the benefits are comprehensive and the service is excellent.
IMG Global Medical Insurance
A more affordable option is the IMG Global Medical Insurance plan. The plan has some very affordable options for budget-conscious U.S. expats living abroad.
Related: Or You Can Compare: Compare and Review Global Medical Plans
Also Read:
Travel Health Insurance for US Expats Visiting the USA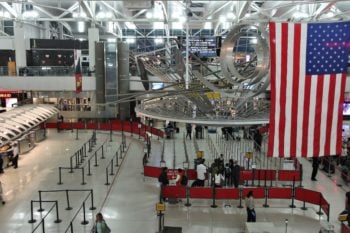 Life as a U.S. expatriate is more flexible than ever. Freelancers with fluid schedules can take advantage of free time to travel all over the world; overseas teachers can enjoy extended summer holidays. Come the holiday season, retirees rent out their apartments to tourists and take up temporary residence elsewhere.
For American expats, the temptation to travel back home to the United States for a short visit to catch up with friends and family, renew connections with colleagues, celebrate the holidays, or even travel to a new part of the country is always present. And with travel connections becoming easier to arrange than ever before, the same goes for travel health insurance.
Here are a few pointers on what American expats need to know before visiting the United States, especially if your international health policy does not include coverage the USA.
Insurance Coverage for US Citizens Returning to America
If you have a comprehensive global insurance plan, it is likely to also include coverage in the USA. Check your existing coverage to confirm this. If you have a local plan in your new country that does not cover you during your travels, then you will need cover when you visit the USA. For this, we have a couple of options for you.
All forms of insurance coverage have restrictions and limitations. American expatriates returning to visit the United States are not exempt from these constraints.
But before you check out the restrictions, make sure you first meet the insurance provider's definition of being an expat. In many cases, that may include proof that you have resided outside of the United States for a certain period. Other insurance providers may require you to have pre-existing coverage established in your new residence before they extend coverage for your trip to the United States. They may also limit the length of time you are covered while in the United States before you are considered a permanent resident once more.
Travel Medical Insurance for US Expats Traveling to the USA
Patriot America Plan
The Patriot America Travel Insurance plan provides coverage for people traveling outside their residence country whose destination includes the U.S. or its territories. Meaning, a U.S. citizen residing in a foreign country can purchase a Patriot America plan to visit the USA.
It's important to note that while travel medical plans like Patriot offer a complete package of international benefits for medical emergencies, they won't cover you if you want to get a checkup from your old primary care doctor.
Travel Medical Insurance for all Situations and Nationalities
We offer a variety of travel medical insurance plans for all nationalities traveling anywhere in the world. We have a dedicated page where we Compare Travel Medical Insurance plans offered by trusted providers. We also offer Visitors Insurance Coverage for anyone traveling from one country to visit another country.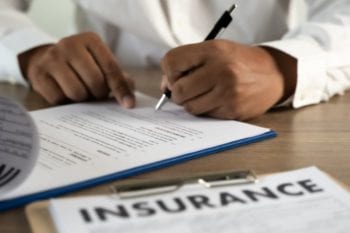 Budget Like an American
One of the best things about the life of an American expat is the affordable quality of life. But if you have been away from your home country for too long, you might forget the real costs of health care coverage in the United States.
Make sure you are updated on your facts and figures and compare insurance packages with a realistic eye. Paying $150 a night for hospital indemnity might sound very generous if you have been living in Guatemala or Thailand. However, it may not be sufficient coverage if you are visiting New York or Los Angeles.
It is time to budget your finances like an American once again! Review the insurance for U.S. expats we have listed here to get the best one suited to your needs.
Emergency Care Versus Preventative Care
It is always tempting to catch up with old acquaintances when you return to the United States. But before you say hello to your childhood ophthalmologist, remember that you will likely be paying privately for the visit.
Your insurance coverage for returning home for an American visit is primarily made for emergencies, not routine or preventative care measures. That being said, many expat insurance plans provide comprehensive care, including routine check-ups. Having comprehensive insurance to cover expatriates living outside the U.S. is essential for enjoying good health no matter where you go in the world.
Pro Tip: Start by Requesting a Quote for your cover. We will provide two or more options from the leading insurance providers and can customize coverage to your needs and budget.
Related:
Written by Joe Cronin, the Founder and President of International Citizens Insurance. Mr. Cronin is an authority in the areas of global health, life, and travel insurance, with expertise in advising individuals and groups on benefits for today's global workforce . Follow him @Joe_Cronin_Jr