What Expats from New Zealand Should Know About Health Insurance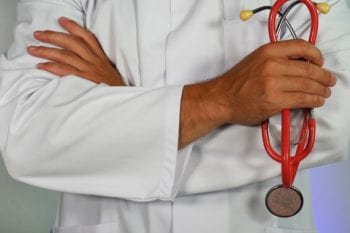 An estimated one million New Zealanders live overseas. For many, their time abroad represents the "big OE" or overseas experience. This time spent living and working abroad has long been an important rite of passage for New Zealanders. Much more than a simple gap year, the OE has even been compared to a secular pilgrimage. As such, Kiwis can find large, supportive expat communities all around the world. However, when it comes to healthcare, they're on their own. Few countries have a system that matches the quality of care offered in New Zealand. Thus, expats from New Zealand can anticipate many adjustments. Having health insurance abroad is essential.
Does New Zealand's Healthcare System Cover You Abroad
New Zealand's healthcare system does not cover New Zealanders abroad. Expats from New Zealand are responsible for paying for their own healthcare expenses. However, New Zealand's Accident Compensation Corporation (ACC) may provide coverage to returning New Zealanders for injuries they sustained on short trips overseas.
There are several criteria to receive this kind of care. To qualify, the individual must ordinarily be a resident of New Zealand. A full written medical report detailing the accident and treatment received overseas must be included with claims in New Zealand. In general, it only applies to expats who have been gone for six months or less (though there are some exceptions). And it doesn't cover the cost of any treatments overseas, just the necessary followup care in New Zealand. The ACC website helpfully spells out all the rules and exceptions.
Understanding Healthcare Outside of New Zealand
The healthcare system in New Zealand is excellent and comprehensive. As such, New Zealanders abroad may be surprised by how many things in their new country aren't covered by the public healthcare system.
For instance, patients who struggle to speak English in New Zealand receive free telephone interpretive services via the Ezispeak program. However, New Zealanders abroad will have to arrange for their own interpretive services should they not speak the local language. As well, ambulance services in other countries may be very expensive, medications are rarely subsidized, and telehealth is rarely an option in rural areas.
New Zealanders are also accustomed to having no costs or very low costs at medical appointments, hospital visits, and diagnostic tests. This isn't the case with most other countries. Some countries with excellent public healthcare still require patients to pay for appointments and tests in advance and then apply for reimbursement later. Even if New Zealanders are living in a country where public healthcare costs are on the low side, it can still be a big shock to have to come up with cash payments on the spot – especially when you're sick.
Buying Private Global Insurance While Living Abroad
Public hospitals and clinics in New Zealand are clean, modern, and reasonably comfortable and private. They also feature a number of amenities, from onsite pharmacies and testing facilities to cafeterias and gift shops. This is a stark contrast to public hospitals in many other countries. Open wards with non-existent privacy and outdated testing facilities are common around the world. Refusing treatment until bills are pre-paid is the norm in many countries. Furthermore, in some places, in-hospital patients are expected to provide their own bed linens, food, and have family members take care of personal care like bathing.
Private insurance lets expats from New Zealand avoid these challenging situations. Patients in private hospitals have clean, comfortable, private rooms, and access to bilingual physicians. Plus, you can expect modern facilities, a high level of care, and excellent customer service. Private healthcare facilities also slash waiting times for specialist appointments, even in countries with superb public healthcare.
Best Health Insurance for New Zealanders Living Abroad
Cigna Global is a great health insurance option for expats.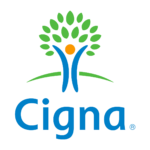 The flexibility to tailor a plan to suit your individual needs
Access to Cigna Global's trusted network of hospitals and doctors
The convenience and confidence of 24/7/365 customer service
Plan Details
|
View Brochure
Best Health Insurance for New Zealanders Living in the US
If you are planning to move to the US, the GeoBlue Xplorer plan is the best insurance for expats.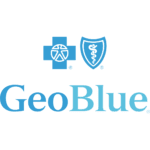 Premium Benefits, Coverage and Service
Define your deductible and prescription benefits
For Foreigners in the US or US citizens abroad
Plan Details
|
View Brochure
Rongoā Māori and Contemporary Alternative Medicine Abroad
The practice of Rongoā Māori is an important part of healthcare in New Zealand yet is all but unheard of in the rest of the world. Rongoā Māori plays a central role in the wellbeing of many Māori people in New Zealand. It is based on a holistic approach to health. It includes native plant-based remedies, physical therapies, and spiritual healing. The practice uses different physical techniques combined with spiritual ones and practitioners may include prayer, cleansing work, bodywork, and different massage techniques among their work.
Rongoā Māori care is unlikely to be included in insurance coverage, even if you could locate a practitioner overseas. However, similar models of care, including massage therapy and counseling may be covered under certain insurance packages. If this is an important part of your personal health and wellness practices, speak with a local practitioner about how to continue elements of your care while overseas.
Planning to Return Home
Expats from New Zealand returning home often report that they experience reverse culture shock. This is natural for many expats after a significant time abroad. However, the phenomenon seems especially pronounced for many New Zealanders.
A major contributing factor is significant geographic isolation. Many New Zealand expats are unable to return home for a short visit during their time abroad. Long, expensive flights make holiday visits all but impossible. As such, when New Zealanders finally do return home, hometowns often feel cold and unfamiliar thanks to the many small changes which accumulated over the years.
Similarly, there is often a sense of finality once Kiwis do move home. Inaccessible flights prevent quick visits to reconnect with friends overseas. Some former expats struggle to maintain their overseas friendships knowing that in-person reunions are unlikely. Thankfully, there are more resources emerging to address this.
Related: