What Expats From Guatemala Need To Know About Health Insurance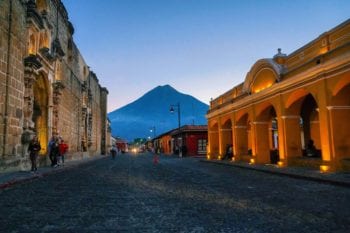 There is a lot of room for improvement in Guatemala's healthcare system. Ranked 78th in the world in terms of efficiency by the World Health Organization, there is a significant disparity between the care available in rural and urban areas. For instance, the standard of care ranges from good to excellent at private facilities in large urban centers like Guatemala City. However, in rural areas, that standard ranges from good down to very poor. Limited healthcare options in rural areas, especially among the Indigenous people, ensure that communicable diseases, malnutrition, and diabetes thrive. Thus, when expats from Guatemala relocate to another country, they're in for many surprises.
For one thing, medical care standards in many countries, especially North America and Europe, are often superior to those of Guatemala. And the costs, well, they're also off the charts but not in a good way! Guatemalan expats may find themselves frustrated by systems that feel more like bureaucracies than hospitals. They'll also likely notice that bedside manners are less personal than those they experienced at home. If you're leaving Guatelama for school or work and relocating somewhere new, these are some of the things you can expect when it comes to healthcare.
Free Services Become Paid Services and ViceVersa
In Guatemala, the public healthcare system is free for citizens. However, in many other countries, free healthcare is a rarity. Patients are often required to pay a small fee, known as a co-pay, at each appointment. In other countries, Guatemalans may find they must pay upfront if they do not have private health insurance. They can submit the costs to the insurance company and get reimbursed. On the plus side, depending on where you chose to live abroad, diagnostic tests and other services are rarely outsourced, and there may be a public option. As such, patients rarely have to pay expensive fees for these tests as they're included with the overall public healthcare system.
Buying Private Global Insurance While Living Abroad
The cost of health insurance in Guatemala is much lower than in many other countries. But it often doesn't feel that way to the average Guatemalan citizen. Diagnostic tests are often prohibitively expensive for those on a local salary. However, in other countries, those costs can be ten times more expensive – and sometimes more. Buying private global insurance while living abroad means that you have one monthly premium cost that you can easily budget for. The insurance company covers high medical costs. What's more, private insurance gives you the option of being treated in a public or private healthcare facility. You have added flexibility and shorter wait times. Private healthcare facilities are more comfortable, more private, and a greater percentage of the staff are multilingual.
Best Health Insurance for Guatemalans Living Abroad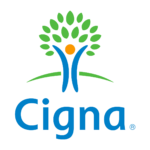 The flexibility to tailor a plan to suit your individual needs
Access to Cigna Global's trusted network of hospitals and doctors
The convenience and confidence of 24/7/365 customer service
Plan Details
|
View Brochure
Best Health Insurance for Guatemalans Living in the US
For Guatemalans working or living in the USA, a great option for coverage is the GeoBlue Xplorer health insurance plan. The Xplorer plan provides access to the highly regarded Blue Cross / Blue Shield network of hospitals and doctors in the USA, along with excellent customer service and benefits.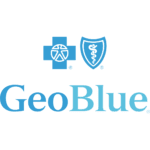 Premium Benefits, Coverage and Service
Define your deductible and prescription benefits
For Foreigners in the US or US citizens abroad
Plan Details
|
View Brochure
A Different Role for Community Health Workers
Non-governmental organizations or NGOs play an important role in most healthcare systems. However, in Guatemala, they are vital. The Guatemalan community health worker – who is rarely a nurse or doctor but more of a first responder – has been uniquely trained by NGOs to provide basic medical care in remote areas. The Guatemalan community health worker is like a mix of a paramedic, social worker, and in-person emergency hotline operator.
However, in many other countries, Guatemalan expats will find that these roles are very much separated. For instance, in rural France or Canada, first responders will have emergency first aid training, but they would never provide prenatal care. In the United States or Spain, a midwife might know how to give injections, but they would never do so outside the scope of maternal care. For Guatemalan expats, this can be a source of both frustration and comfort. It's reassuring to know that each specialized profession is so well trained. However, it's aggravating that you need to see different practitioners for different concerns.
Differences in Maternity Care for Guatemalans
Maternal healthcare is very different in Guatemala compared to the rest of the world. The traditional role of the Guatemalan comadrona is often split between doulas and midwives in other countries. While midwifery has gained widespread recognition worldwide and is often seamlessly integrated into different healthcare systems, the role of the doula is not. In some countries, doulas are seen as little more than a luxury. The position is often unregulated or is self-regulated. Additionally, in some countries, doulas do have stringent training, and the role of the profession is clearly defined, but in others, it's very flexible.
Another significant difference between Guatemala and other countries is the average age of a woman's first pregnancy. Guatemala has the highest rate of teenage pregnancy in Latin American. A five to the ten-year difference between the average age of first pregnancy in Guatemala and other countries is not unusual. As such, expats from Guatemala can except some different attitudes and opinions when discussing obstetrical care.
Guatemalan Expats and Medical Pluralism
Among Indigenous Guatemalans, there is high support for medical pluralism. This refers to the intersection of beliefs regarding traditional healing and biomedical healthcare. Depending on where Guatemalan expats relocate, they may find little sympathy or support towards medical pluralism. Alternatively, in many countries, it's popular. Popular, but only enjoyed by the rich. They're the only people who can afford to pay privately for alternative care and private practitioners whose beliefs align with their own. Many international public healthcare systems have made slow steps towards gradually integrating spiritual concerns and broader beliefs into their policies. Before you purchase a private health insurance plan, research your preferred private practitioners to be sure they accept insurance.
Returning Home
Guatemalan expats returning home, unfortunately, have very little support from the government in terms of reintegrating. The healthcare system remains strained, and the process of finding a family physician for ongoing care is a serious challenge. Expats returning to Guatemala should bring several copies of their medical records in both print and electronic form. This will allow them to get reestablished with medical providers easily. As well, it's a smart idea to appoint a friend overseas as your proxy formally should you need additional copies of your records. As well, not all pharmacies in Guatemala carry international brand names or extensive stock. It possible, speak to your physician about bringing extra medication back to Guatemala and what you should know before transitioning to a different brand.
Related: