Medical Plans for Italians Living or Working Overseas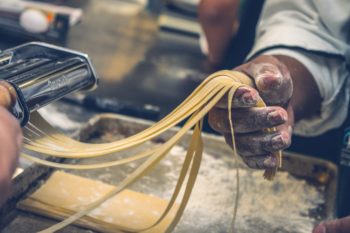 There are over 5.4 million Italians living abroad. That adds up to nearly 10% of the Italian population! Italian expatriates primarily settle in other European countries, especially Switzerland, France, and Germany. A significant amount also relocates to North America, Brazil, and Australia. Of those who emigrate, 30% are recent college graduates. They are motivated by many of the same factors as other international citizens from around the world – a desire to travel, to see the world, to experience different cultures. But for Italian expats, and especially all the recent university graduates, their emigration status is also motivated by economic opportunities. They want an escape from unemployment and the chance for greater career advancement.
Coping With Medical Plan Changes While Living Abroad
Like other international citizens, Italians face culture shock as they adapt to their new homes. And in their particular circumstance, adapting to new healthcare systems is a big part of that shock. The Italian healthcare system is ranked second in the world. Despite having some challenges, especially when it comes to regional differences between the north and the south, Italians enjoy an excellent standard of care. Thus there will be a period of adjustment, sometimes substantially so, virtually everywhere they go. This is not so much a case of 'when you are on top, there is nowhere to go but downhill' but rather a matter of managing expectations. Poor medical conditions in other countries are often astonishing.
In terms of lifestyle, Italians living abroad often report frustration with the weather and climates of their new countries. In Italy, outdoor recreation is accessible year-round (or, at worst, is a train ride away). However, the unrelenting heat and humidity of some countries or the inescapable winter frigidity of others can impact mental and physical health.
With millions of people with Italian ancestry living abroad, there is no shortage of community or familiar flavors for Italians moving overseas. However, expats report that many people in their new country have a romanticized view of Italy. They imagine Italian life to be nothing but pasta and paintings, Vespas and vino. This can lead to frustration when other people cannot appreciate the realities of everyday life and question why you would move abroad in the first place.
Will Italy's Health Insurance Cover You Abroad?
Italy's public health insurance system, the Sistema Sanitario Nazionale or "SSN", is based on residency and ongoing payroll contributions. In general, if you move abroad, these conditions cease. Thus, you are no longer covered by the SSN. However, there are a few exceptions with the European Health Insurance Card (or EHIC). This is a free card that European Union citizens can apply for through their home country. It allows the user to receive medical treatment at no cost or very little cost in other participating EU countries. There are limitations as it is not designed to cover non-urgent care or situations with people who travel abroad just to get healthcare coverage.
The other insurance option for Italians living abroad is through a reciprocal healthcare agreement that Italy holds with another country. For instance, a reciprocal agreement with Australia means that these two countries will provide emergency medical care to one another's citizens. However, this is much more applicable to short term visits and is not appropriate for Italians moving abroad.
Also read: Italian Healthcare System
Understanding and Adjusting to Different Costs
Italian citizens pay a relatively high cost for their national medical insurance program, anywhere from 4.6% to 10% of their income. However, Italy's relatively high costs come with advantages. Nearly every service related to healthcare is included. That is not the case in many other countries with universal healthcare. For instance, ambulance costs might not be covered, even in extreme emergencies. Pharmaceutical products are usually excluded from the majority of universal healthcare programs. And specialist blood tests might be at the patient's own discretion as they are excluded from coverage.
A recent survey indicated that a whopping 72% of Italians living abroad say they earn more in their new country than they would be doing the same job back in Italy. However, 47% further report that they are unhappy with the cost of living abroad. While this does not strictly relate to medical services – and in fact, these costs abroad might be less than they are in Italy – it is an important reminder that the cost of living is much lower than many other European and overseas countries. The cost of things related to health and wellbeing – including food, recreation programs, visiting professionals such as massage therapists and dietitians – is more expensive elsewhere.
Buying Private Global Health Insurance While Living Abroad
While Italians often speak of the disparities of care between the north and the south, in many other countries the urban-rural divide and other geographic dichotomies are much more pronounced. Having access to private insurance coverage is a nice perk. This means extra privacy, security, comfort, and shorter wait times. However, in other countries, private insurance is essential as it can be the difference between seeing an English or Italian speaking doctor. Private medical coverage might be the only way to access clean facilities with diagnostic equipment. It is important not to underestimate just how big the gap is between public and private care in other countries.
Health Plans for Italian Citizens Living Abroad in Any Country
Health Plans for Italian Citizens Living in the USA
GeoBlue Xplorer Plan offers coverage for foreigners or expatriates from Italy residing in the USA:
Government Recommendations
The Italian Ministry of Foreign Affairs has important information with regards to pensions and social security for Italians moving abroad. You can see all of the resources here.
Planning to Return Home
Remember, when you return home to Italy and reapply for SSN eligibility, prepare yourself for a large bill. Healthcare is an annual registration, starting in January and ending in December. It is not pro-rated! If you re-enroll in SSN in September, you will be paying for a full 12 months of coverage though you can only use four. Keep this in mind when you are planning your budget.
Related: