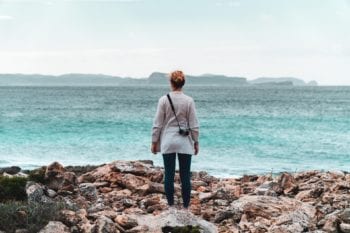 Costa Rican Expats: Health Insurance While Living Abroad
When it comes to healthcare, Costa Ricans have some serious bragging rights. To start, they are some of the healthiest people in the world. The United Nations places Costa Rica's healthcare system within the top 20 best in the world. The average life expectancy is more than 80 years. Not surprisingly, Costa Rica is a hugely popular destination with retirees and expats. They appreciate the great healthcare, healthy lifestyle, and wonderful weather. However, just like people love to relocate to Costa Rica, Costa Ricans love to go abroad themselves. They're motivated by work and educational opportunities and the chance to experience different cultures and communities. However, these adventurous expats will soon learn that few countries match their own when it comes to healthcare. Health insurance for expats from Costa Rica is critically important!
Will Costa Rica's Healthcare System Cover You Abroad?
Unfortunately, it will not. When you're no longer living in Costa Rica, you're no longer contributing to the CAJA system. As such, you're not eligible for healthcare coverage.
Costa Rica has one of the best healthcare systems in the world – and it's also very cost-efficient. In exchange for modest contributions to the CAJA system, Costa Rican citizens and permanent residents have 100% coverage on all medical procedures, appointments, hospital visits, and prescription drugs. For those who are uninsured or using private facilities, the average cost of a doctor's visit in Costa Rica ranges from $60 to $75, while specialist care visits are closer to $100. Most diagnostic tests like ultrasounds, x-rays, and blood work are under $100 as well.
Few countries have such an efficient and cost-effective system. As such, expats from Costa Rica are often surprised by how expensive medical care is overseas. And that's just for the public facilities!
Buying Private Global Insurance While Living Abroad
Treatment in private healthcare facilities overseas can be exorbitant when you don't carry health insurance. For instance, private medical visits, tests, and even complex surgeries in Costa Rica are ¼ to ⅓ of the price of what patients would pay in the United States and elsewhere. It's also worth noting that the cooperation found between Costa Rica's public and private systems is a rarity. While Costa Rican doctors are happy to forward test results to colleagues in a different system, this isn't always the case elsewhere. For instance, around the world, private care physicians generally refer patients to their own in-house pharmacies. However, Costa Ricans in the same position would happily make arrangements for their patients to use public facilities so could save money. Carrying global health insurance as a Costa Rican expat protects you from sticker shock and ensures that all your doctors are on the same team.
Best Global Health Insurance for Costa Rican Expats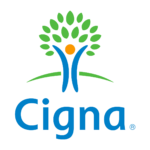 The flexibility to tailor a plan to suit your individual needs
Access to Cigna Global's trusted network of hospitals and doctors
The convenience and confidence of 24/7/365 customer service
Plan Details
|
View Brochure
Best Health Insurance for Costa Ricans Moving to the US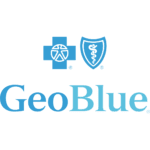 Premium Benefits, Coverage and Service
Define your deductible and prescription benefits
For Foreigners in the US or US citizens abroad
Plan Details
|
View Brochure
Private Insurance in Costa Rica versus Overseas
While the standard of public health facilities in Costa Rica is very high, this isn't always the case overseas. Many countries have a significant gap in quality between public and private facilities – and the public facilities often don't look great. When you carry private insurance, you have the greatest amount of choices. As well, you can always be assured of treatment in a clean, private, comfortable facility.
At home, Costa Rican residents have the option of taking out a policy with the government's private insurance monopoly, the Instituto de Seguro Nacional (INS). But government-operated private insurance programs are rare around the world. In most cases, you'll have to do your own research and choose from a number of independent companies.
However, there is one thing in the realm of private healthcare that Costa Ricans will be familiar with. In Costa Rica, many doctors offer a health discount plan. This is a budget-friendly tool that allows patients without INS to have some frugal private care options. In exchange for a monthly fee, patients have a certain number of discounted appointments, blood tests, and x-rays. In many other countries, physicians in the public sector offer a monthly fee plan as an economical alternative for paying for special services a la carte. This rarely covers treatments in private facilities but it used to cover the cost of supplementary services like forms, renewing prescriptions over the phone, or minor elective procedures. If your new doctor offers such an option, it's usually well worth investigating.
Community and Care Overseas
Since 1995, Costa Rica's Social Security Fund has operated the Equipos Báscios de Atención Integral en Salud (EBAIS), or Comprehensive Basic Health Care Team. The team's goal is to ensure that all citizens have access to medical care, especially those living in rural areas. The result is a combination of old-fashioned common sense and a focus on community care coming together to change the face of health services in remote communities.
Alas, this innovative model is a rarity in the world. In many countries, especially economically disadvantaged ones, healthcare in remote regions is a shadow of that offered in cities. In those communities that do have adequate care, it's rare to also see the focus on public health and education that the EBAIS teams offered. And certainly, no country has a community health program that also takes care of pet vaccinations as Costa Rica does! As such, if you're a Costa Rican moving abroad, note that healthcare in rural regions can be limited and that not all countries prioritize a community approach to care.
Obtaining Public Health Insurance Abroad
The process to obtain residency, and thus be eligible for CAJA membership in Costa Rica, takes approximately 18 months.  However, in many destinations, 18 months is a short wait! In general, eligibility for public healthcare depends on residency no matter where you are in the world. If you have certain work visas, you may have health coverage almost as soon as you move. This is because you're working legally in your new home and their healthcare system is based on employee and employer contributions to social security. Elsewhere, permanent residency is nearly as elusive as citizenship. You could be working legally in the country for years before you can clutch that coveted residency status. As such, it's smart to have private health insurance when you're facing such uncertain timelines.
There is one thing you can count on: bureaucracy! Nearly all countries will demand paperwork and plenty of it. When expats from Costa Rica apply for public healthcare coverage, they'll likely have to present their passport and visas, proof of identity, proof of residency, and extra photos at a bare minimum.
Related: