What Spanish Expats Need To Know About Health Insurance Abroad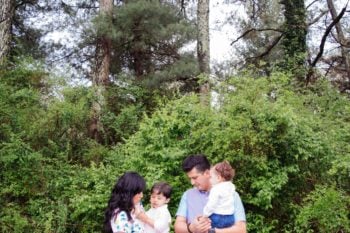 Like their counterparts elsewhere in Europe, young Spanish expats are eager to travel and live abroad. But unlike other European countries, Spanish emigration is currently setting new records. For instance, in 2016, Spain experienced its highest level of emigration since 2008. According to Reuters, this is up from the previous highpoint of 100,000 people leaving in 2015. Percentage-wise, this represents an increase of more than 56%. So where is everyone going?
Perhaps surprisingly, 1 in 8 Spanish citizens abroad typically will move to the United Kingdom. Even in the face of deep uncertainty regarding the future of the UK in the European Union, it remains a hugely popular destination. About 10% relocated to France, 9.6% moved to Germany, and 9.3% emigrated to the United States. However, as El Pais reports, the overall greatest numbers of Spaniards abroad are concentrated in Latin America, including Argentina (439,236), Venezuela (188,025), Brazil (125,150), Cuba (128,541) and Mexico (123,189). The Spanish community is truly a global one.
Why Are Spanish Citizens Moving Abroad?
Financial and employment opportunities are a major motivating factor for Spanish expats. The country's unemployment rate sits at an astonishing 20% and sometimes even higher. For young people and university graduates, the prospect of finding a job in their field is increasingly difficult. Therefore, they turn to opportunities in other countries. Some scholars are referring to the increase in Spanish emigration as a "brain drain" or "youth exodus". One thing is for certain – Spanish citizens are living abroad in higher numbers than ever before.
Thankfully, these moves are paying off. 80% of Spanish expats report being generally satisfied with life abroad. The average expat from Spain speaks three languages, which is extremely helpful for assimilating, finding a job, and making friends. Overall, Spanish expats adjust well to social changes. But what is it like when they face a new healthcare system?
Does the Spanish Public Health Insurance Work Abroad?
Receiving public healthcare services in Spain is predicated on residency and thus when Spanish expats move their healthcare coverage doesn't move with them. However, there are some exceptions to this rule.
Spain has reciprocal healthcare arrangements with several countries, including Andorra, Brazil, Chile, Ecuador, and Peru. This means that should they move to these countries, Spanish expats are eligible for public healthcare services. As well, Spanish citizens who apply for a free European Health Insurance Card (EHIC) will receive coverage just like local residents would in all other participating countries. However, if those countries operate on a co-pay system, visitors using an EHIC will also be responsible for co-pay costs. It's important to note that while the EHIC card is free, the healthcare you receive might come at a moderate cost.
Buying Private Global Insurance While Living Abroad
The cost of healthcare in many other developed countries is astronomical compared to Spain. As well, Spain's health insurance system provides readily accessible care for all. These benefits are not readily available for Spaniards living abroad unless you have a high-quality health insurance plan in place.
A private global health insurance policy provides the greatest amount of options and flexibility for an expat living abroad. You will have access to the privacy, comfort, and services of the highest quality private facilities. Additionally, you can still use public facilities when they are the most convenient option. Your policy will also have built-in support, helping you find doctors who speak your language and navigate the local systems.
Best International Health Insurance for Spanish Citizens Abroad
Best Global Health Insurance for Spanish Citizens in America
Adjusting To Lifestyle Differences
Many things contribute to the high standard of living and thus the overall health and well being of Spaniards are absent in other countries. That includes a culture of walking in lieu of driving, enjoying long, relaxed meals, and a generally having low cost of living which makes fresh produce accessible and affordable. As well, there's an excellent balance of art, culture, and nature on hand in most Spanish towns and cities.
Of course, this kind of healthy environment can be found in many countries but not always in the same concentration which is found in Spain. Spanish expats report frustration at putting on weight because they aren't able to walk as much. Or sometimes it's because they're exposed to more fast food. As well, many countries don't have the same life-work balance as Spain does and stress-related health concerns result.
There is one area where other countries beat Spain hands down when it comes to embracing good health: Smoking habits. Spain is much more relaxed about smoking in public and in general than most other Western countries where there are strong regulations regarding this.
Comparing Healthcare Systems
Spanish expatriates are often frustrated by the cost of healthcare abroad. Under the Spanish public healthcare system, patients do not have any co-pay whatsoever on medical appointments and services. As well, the majority of laboratory and diagnostic tests, as well as surgical procedures, are no-cost.
In many other countries, even those with high ranked universal healthcare systems, patients face modest costs that can quickly add up. For instance, in some parts of Spain doctors still perform housecalls at no cost. In other countries, this isn't available or, if it is, there's nearly always a hefty surcharge associated with it. And Spaniards without health coverage of any kind in countries like the United States, Canada, and Australia are often astonished at the astronomical cost of uninsured health procedures.
Buying Private Global Insurance While Living Abroad
The World Health Organization ranks Spain's public healthcare as the 7th best in the world. The complaints that Spanish patients have about their public system are usually minor and revolve around waiting times. While this is naturally frustrating, the overall standards of the system are exceptionally high. But this is not the case in most other countries around the world, where the differences between public and private are stark.
A comprehensive global medical health insurance package insulates expats from the adjustments which are inevitable when moving to another country. It ensures you have continuous coverage, even while you are waiting for public healthcare eligibility. It also ensures access to more private, comfortable facilities. Insurance companies can also help with support and translation. And the most comprehensive packages include services like dental care, physiotherapy, and prescription medication to ensure your healthcare is complete.
Government Recommendations for Spanish Citizens Overseas
There is a significant population of Spanish expats living in Venezuela, an estimated 188,025. Social and economic conditions there have considerably degraded in the past several years. Venezuela's public healthcare system no longer meets international standards. Expatriates living there can no longer rely on receiving consistent healthcare and will have to make arrangements to either visit a nearby country or return home. Like most other countries, the Spanish government strongly cautions its citizens about traveling there.
Planning to Return Home
Spanish expatriates returning home are not automatically eligible for public health insurance just based on their return alone. They have to go through the same application process as any new resident, proving their address and organizing their identification. Returning expatriates should consider holding on to their global health insurance coverage until they are able to return to public coverage.
Related: