African Medical Care and Insurance: What Expats Need to Know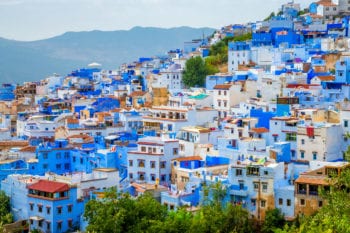 One can expect the health standards in Africa to be as wide and diverse as the continent is. Its healthcare systems reflect the culture of the different regional blocks. The varying degrees between public and private health insurance are notable in both North and Sub-Saharan Africa. For instance, the larger and stronger economies in the continent have reasonable public health systems, though these are strained. The private facilities are usually leaguing ahead but primarily cater to higher-income and foreign families.
The other stark contrast over most of the continent is rural versus urban. Expats who aim to live in cities can expect health providers to have satisfactory standards. However, out in the wild – as can often be the case for expatriate workers – it is a little more complicated. There are several expat 'hubs' however in the more remote areas which have better sanitary services, but again these differ from country to country. Therefore, it's clear that private health insurance in Africa will be an expat's best bet, as long as they are in large cities or areas that have substantial foreign traffic.
Health Insurance in Africa for Expats and Visitors
Private Healthcare in Southern Africa – South Africa & Zimbabwe
South Africa is a regional hub for private healthcare. Many people from adjoining countries are flown in to access their higher-end private health facilities. It is, therefore, safe to say that South Africa is a reliable destination when it comes to access to health. Although only about 16% of the population use modern private facilities, over 75% of doctors in the country are private practitioners. Being a very popular destination in the expat world, South Africa delivers when it comes to meeting the health and safety standards of the world's most advanced nations.
It's worth mentioning that the majority of the country's 55 million people rely on the public health service. It can therefore be expected that local state-run clinics are hospitals are constantly overwhelmed. The country also has a very low doctor-to-patient ratio. For expatriates, this means avoiding the 'local' experience altogether.
Zimbabwe is one of South Africa's neighbors who rely on the latter for advanced medicine. It's therefore known that international citizens wanting more modern health services need to fly out to large cities such as Cape Town or Durban for their medical interventions. Zimbabwe being economically poorer, this is visible in the level of healthcare development. Expats will find most of the state medical installations wanting. Solid, comprehensive health insurance is thus advised. Those moving to Zimbabwe should also bear in mind the need to pay in advance before any treatment, so it's crucial to plan cash flow accordingly.
Options for National Health Insurance in West Africa – Nigeria & Ghana
Nigeria has a national insurance system for its public health service. This doesn't, however, resolve the country's rather poor medical infrastructure. The private health care system is existent but specific to big cities. The country, moreover, has diseases such as tetanus or cholera, which are still fatal there, as opposed to other more developed countries. It is therefore strongly recommended to have a robust and inclusive insurance plan before moving to Nigeria. Your plan should be able to cover evacuation to another country for treatment, as well as repatriation in case of grave illness or death.
Neighboring Ghana has a National Health Insurance Scheme as well. Expats can have access to it for an additional fee. However, with medical resources in the country spreading thin, it's best for foreigners to have an all-inclusive premium. Moreover, Malaria and Polio are among the diseases that remain prevalent in the West African nation. It's worth seeking medical advice before moving to Ghana, for vaccinations and other preventive care.
Health Insurance in East Africa – Kenya
The public health system in Kenya is funded by an insurance scheme. Although the facilities available depend on the region which you're in, expect the standards in treatment and hygiene to be below par. This is why expatriates prefer to use private medical practitioners. These are generally of higher standards both in terms of facilities, but also hygiene.
Several diseases require vaccination before moving to Kenya. Recommended ones are for yellow fever, Hepatitis A, and typhoid. Malaria tablets should also be considered given the prevalence of the disease in the country. All these factors warrant a holistic health insurance plan, which will cover these various risks and procedures.
North Africa's Health Insurance Options – Morocco & Egypt
Morocco, like many other African nations, also relies on an insurance scheme to fuel its public hospitals and clinics. As a developing country, these are well below first-world quality. It's therefore natural for international citizens to prefer the private sector for medical needs. However, insurance is a must as private health services are exceptionally expensive in the country.
Egypt doesn't fare better in comparison. It's even recommended to consider all major treatment or operations outside of the country. Expats who plan to move to Egypt would thus be well-advised to choose an insurance plan that covers evacuation and repatriation. Although there are many foreign doctors in the Egyptian private healthcare, it's best to seek recommendations from fellow foreigners for the best hospitals and clinics.
Tips for Health Insurance in Africa
Before moving to the continent, make sure you have done a solid amount of groundwork. If you have particular ailments and treatments, it's best to find out if you will find the corresponding care in the country you plan to move to. Also, ensure that your health insurance in Africa covers all of these specificities. Although private healthcare is your best choice for anyone moving to Africa, it will not be up to the standard you are accustomed to. Remember that repatriation or evacuation to another country is a common practice in the region and should be part of your plan.
Medical Plans for Foreigners Living in Africa
Cigna Global is a great choice when living abroad. With their 24/7 customer service and flexibility in plans, you have great options.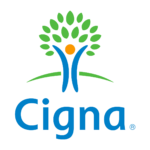 The flexibility to tailor a plan to suit your individual needs
Access to Cigna Global's trusted network of hospitals and doctors
The convenience and confidence of 24/7/365 customer service
Plan Details
|
View Brochure
Best Insurance Plan for U.S. Citizens Living in Africa
GeoBlue Xplorer is an excellent comprehensive plan for U.S. Citizens living in Africa.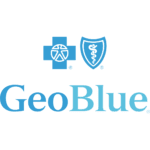 Premium Benefits, Coverage and Service
Define your deductible and prescription benefits
For Foreigners in the US or US citizens abroad
Plan Details
|
View Brochure
Related: