Travel to South Africa: Travel Insurance and Safety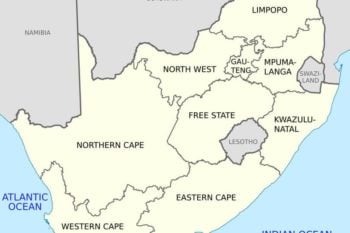 Visitors can expect to find quality health facilities and highly-trained medical professionals, in addition to the overall good hygiene, when traveling abroad in South Africa. In fact, travel to South Africa for safari/surgery holidays are becoming increasingly popular as a result of the well-reviewed and relatively inexpensive services available in South African Healthcare. Although the water found in Cape Town has a deceivingly rusty tint as a result of the humic acid content, the tap water in "the cape" and all other major South African cities, as well as most rural areas, is safe to drink.
Despite being fairly reasonable, trips to the hospital in South Africa will not be cheap, especially at the more prestigious private institutes. South Africa's travel medical insurance plans that include comprehensive medical coverage are highly recommended and in some cases may even be required prior to receiving treatment. Your options for travel insurance will vary depending on your needs. Some plans come with an age limit while others exclude especially dangerous activities, such as whitewater rafting. Whether you are a vacationing tourist or stopping in for a quick trip, be sure to compare travel plans, read through the options and speak with an insurance professional before choosing the right plan for you.
When entering South Africa, you will be allowed to bring one months supply of prescription medication for your personal use. If you plan to stay longer than a month, you can fill just about any medication needed by showing a copy of your prescription. It is a good idea to make sure the generic name of the drug is included to avoid brand confusion, and it doesn't hurt to also bring a letter from your doctor to boost its legitimacy if needed.
Top Hospitals / Clinics for Visitors traveling to South Africa
Source: http://hospitals.webometrics.info/en/Africa/South%20Africa
Staying Safe in South Africa
When you are a tourist in South Africa, always carry your mobile phone with you in case of an emergency. You can dial 112 from a GSM phone (the most commonly used mobile network worldwide) and automatically be routed to the nearest emergency service center. If you are not using a mobile phone while traveling through South Africa, dial 10177 to receive medical assistance and 10111 in the case of a fire or to reach the police service. The South African Police Service (SAPS) is the primary regulator of crime and upholder of the law in South Africa. In addition to the SAPS, some municipalities have their own police units who are in charge of the local laws and roads, and more touristy areas often employ a special force specifically designated to protect travelers.
It is true that South Africa has unusually high rates of rape and sexual assault and conversely low conviction rates. However, this issue has remained a focal point for improvement in South Africa and their recently instated sexual offenses act is one of the most progressive in the world. Regardless, you should follow the same safety precautions that apply anytime one is traveling abroad, including not walking alone in questionable areas or after dark, being wary of strangers, and remaining alert in every situation.
Crime is similarly higher in South Africa than in other destinations, with Johannesburg and its airport area being an especially popular target for thieves. Always keep expensive items out of sight and valuables secure. Never carry originals of important documents (though carrying copies is always a good idea) and watch out for bystanders in metro stations and near ATMs. Men posing as well-dressed, well-meaning citizens make up the majority of thieves in South African cities. A common strategy used to steal cards, PIN numbers and cash involves jamming ATMs and waiting for customers to go inside for assistance, then stealing the sought-after resources.
Drunk drivers, dishonest hitch-hikers, and robbery are common on South African roads, so never pick up wanderers, always pay attention to other drivers, put valuable items out of sight, and lock your doors when slowing, stopping or parking your car. Park in open and well-lit areas, get directions and plan routes ahead of time and try to stick to more populated roads. Also, be prepared to provide cash or a credit card on longer journeys as most roads between major cities are tolled. Something to be aware of when visiting or passing through less urban areas is that, while South Africa has come a long way, you may still run into some die-hard racists and homophobes as a result of South Africa's lengthy history.
Vaccines, Diseases, and Wildlife
Because it is always important to have the most up-to-date information when it comes to outbreaks and other current medical issues, contact the Centers for Disease Control and Prevention before beginning any ventures abroad. www.netcare.co.za contains a listing of South African-specific private clinics, and the International Association for Medical Assistance to Travelers provides names of English-speaking doctors. If you have any dietary restrictions or allergies, it is also important to be extremely specific when making requests, and if there is a certain person or place in charge of your food preparation, let them know of your needs well in advance.
When you travel to South Africa, the Centers for Disease Control & Prevention recommends getting vaccinated against hepatitis A, hepatitis B, rabies, and typhoid, as well as getting a booster for tetanus, diphtheria, and measles. If you plan on passing through the yellow fever belt in South Africa, you will also be required to show a certificate proving your vaccination against yellow fever. It is important to plan ahead since the certificate does not become valid until ten days after vaccination (and remains valid for ten years).
South Africa has the highest number of people living with AIDS in the world. HIV/AIDS is only transferred through bodily fluids, so you cannot contract HIV/AIDS by simply being around or touching affected individuals. The best way to protect yourself against HIV/AIDS is to always use a condom when engaging in sexual activity and never share needles. Bilharzia is a treatable disease that is found in infected dams, ponds, and rivers, so always ask before swimming while abroad in South Africa. Symptoms include tiredness, abdominal pain, and bloody urine or stools. While the risk of Cholera is minimal in South Africa, nearby outbreaks in neighboring countries warrant it as relevant and something to be aware of. Lastly, regardless of the season, always protect yourself against the sun with sunscreen, hats, sunglasses and long loose clothing – especially between 11:00 a.m. – 3:00 p.m. when the sun it as its hottest.
In spite of all the wild game roaming South Africa, female mosquitoes are the biggest concern you will encounter when it comes to animal bites. While the risk of Malaria is lower during winter, and some areas contain a much lower risk regardless of the season, if you are entering a high-risk zone for the first time, a prescription of anti-malarial tablets is a must. Kruger National Park, the Lowveld of Mpumalanga and Limpopo, and the northern part of KwaZulu-Natal are popular tourist destinations that pose a Malaria risk during the summer months of April to June. Different protection options are available that can be tailored to fit your medical profile but they must be started at least one day prior to arrival and continued through seven days after departure. The best defense, of course, is to simply avoid being bitten. Wear long clothing and bug spray, and utilize mosquito netting.
Snakes, scorpions, and spiders tend to be timid and shy away from humans, and very few are fatal. However, you should always make sure to shake out shoes and clothes prior to putting them on and if you are bitten get to a nearby hospital quickly. Ticks can cause tick-bite fever which lasts about four days but is extremely unpleasant. To get rid of a tick put vaseline on it until they let go. Especially when staying on private reserves, don't wander at night without a guide and always bear in mind that the animals are wild and dangerous. While it may be obvious to take care around lions, crocodiles, and elephants, Hippos are actually responsible for more human deaths than any other mammal in Africa and are surprisingly fast.
When Should You Travel to South Africa?
One important aspect to consider when planning when you should travel to South Africa, is to determine what you want to do while abroad. The weather is fairly temperate year-round, but winter is the best season for those whose main purpose is wildlife viewing, while spring is the best time to experience the full effect of the wildflowers blooming on top of Table Mountain.
The seasons are the opposite of those in the Northern Hemisphere, so winter in South Africa is between June and September and is characterized by drier days, cooler nights, and perfect weather for outdoor activities. Summer is the busiest time of the year, which peaks right around the holidays from mid-December to January. If you want to venture to South Africa during this time it is best to book your stay well in advance and expect to pay increased prices in tourist destinations. Before departing for your South African adventure, Americans are encouraged to register at the nearest U.S. consulate to receive the most recent information regarding travel and security in South Africa.
Overview of South Africa for Travelers
South Africa has often aptly been called "the rainbow nation" because of its diverse population and the resulting mix of cultures. With 11 different languages spoken throughout South Africa, no more than one-fourth of the population speaks in the same native tongue. English is the primarily spoken language of only 9.6% of the population, but it is widely understood and is the most common second language for South Africans, making it easy for visitors to call it home for a long or short period of time.
While the national currency of South Africa is the rand, MasterCard and Visa are accepted throughout most of the country, and ATMs can be found in every major city. Although it is not the cheapest African country, traveling in South Africa is still less expensive than both North America and Europe. As the largest producer of platinum, gold, and uranium in the world, mining is a major industry in South Africa. Unfortunately, poverty and inequality continue to taint South Africa's economy which currently has an unemployment rate of nearly 25%.
South Africa is home to nine unique provinces, each with its own legislation and distinct ecosystems, and boasts the third-highest level of biodiversity in the world. The famous "Big Five" wildlife, seemingly endless sunshine, and the newly inaugurated seventh Wonder of Nature, Table Mountain, are just a few of the draws that make South Africa a long-time destination for tourists. Although the majority of travelers visit South Africa without incident, there are several things to be aware of before departing for your stay in South Africa.
Photo by Htonl (Own work) [CC BY-SA 3.0 or GFDL], via Wikimedia Commons