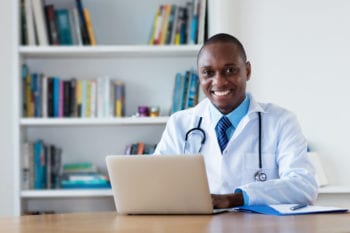 Health Insurance in Kenya for Expats
Kenya is one of the most popular destinations for expats in Africa. Even expats who don't live there will still find themselves visiting from time to time. Kenya is a hub of commerce, transportation, and, yes, healthcare for east Africa. In recent years, Kenya's healthcare system has seen significant improvement. Nairobi, in particular, has several well-regarded hospitals. However, those without health insurance in Kenya struggle to receive timely, comprehensive care.
The World Health Organization ranking of the most efficient healthcare systems in the world scores Kenya quite poorly at 140th. This puts the country below struggling nations like Yemen, Sudan, and Iraq. However, Kenya ranks above China, Vietnam, and Nepal. For global nomads contemplating a move to Kenya, taking care of their health should be top of mind. Here are some key considerations to take into account before you go.
Overview of Kenya's National Health System
Kenya's healthcare system is a combination of government-funded public services, services funded by charities, and private services funded by for-profit organizations. Kenya has not yet achieved universal healthcare. However, the government is making progress on its primary goal of expanding universal healthcare coverage on key services. They include maternal, neonatal, and child health services.
On the public side, the Kenyan healthcare system is administered by the National Health Insurance Fund or NHIF. The NHIF is funded primarily through compulsory payments by those employed in what's known as the formal employment sector, like civil servants. It also has a membership option for those who are in the informal or self-employed employment sector. There are also options for retirees.
Patients receive healthcare through clinics, hospitals, or dispensaries. Dispensaries are much more than pharmacies. Run by nurses, they provide free services to those with uncomplicated medical conditions, like malaria, dermatological problems, and colds. For more serious conditions, patients are referred to a community clinic or a district hospital.
Things You Need to Know When Considering Insurance in Kenya
Nearly all international citizens in Kenya opt to carry private health insurance. While the country has many good hospitals, the overall standards of comfort and cleanliness fall short of what expatriates are used to. Opting for private coverage means shorter wait times to see specialists and being treated in more modern facilities.
Many expats who live in rural Kenya opt to sign up for a membership with a "flying doctor" organization if it's not already included in their main insurance policy. Organizations like AMREF (African Medical and Research Foundation) Flying Doctors operate throughout Kenya and eastern Africa. They can provide on-the-spot treatment or arrange urgent transportation to a hospital as needed.
Benefits of a Private Global Medical Insurance Plan
A private global medical insurance plan that includes evacuation coverage can potentially save tens of thousands of dollars in a medical emergency. Serious medical problems in Kenya often require medical evacuation. People who are injured or sick in rural areas could require an airlift to Mombassa or Nairobi. Additionally, in the event that appropriate specialist care isn't available in Kenya's major cities, a further airlift to South Africa would be necessary.
Best Health Insurance Plan for Expats and Visitors in Kenya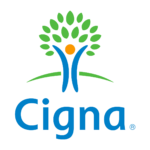 The flexibility to tailor a plan to suit your individual needs
Access to Cigna Global's trusted network of hospitals and doctors
The convenience and confidence of 24/7/365 customer service
Plan Details
|
View Brochure
US Citizens: Best Health Insurance Plan in Kenya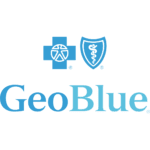 Premium Benefits, Coverage and Service
Define your deductible and prescription benefits
For Foreigners in the US or US citizens abroad
Plan Details
|
View Brochure
Pros and Cons of Using Public Health Services in Kenya
Kenya's public medical services are affordable and staffed with English-speaking professionals. However, for most, the quality of care and facilities fall short of the standards they're used to. There is a serious shortage of physicians and other healthcare professionals in Kenya. This causes significant waiting times. Outdated equipment and limited supplies are other ongoing problems for the healthcare system.
The standards of private clinics and private hospitals vary. In some, especially those which cater to wealthy expatriates, diplomats, and tourists, the quality of care is excellent. In others, the care is adequate and above the standards found in the public services. However, it may be lacking in some regards. The wait times may be longer than what's found at most private facilities. As well, the diagnostic equipment might be older. While public healthcare is generally very affordable in Kenya, private healthcare is comparatively very expensive. Global medical insurance is critically important.
How to Qualify for Health Insurance in Kenya
Civil servants in Kenya are required to join the National Hospital Insurance Fund. However, you don't have to be working for the government in order to take advantage of NHIF's services. Expats, including those in the formal and informal employment sector, as well as retirees, are eligible to join.
How to Apply for the National Hospital Insurance Fund
Kenya's National Hospital Insurance Fund or NHIF offers well-organized online services for local and foreign residents. Foreign residents who want to join the NHIF must bring copies of their passport and work permit plus colored passport photos to their local NHIF office.
For global nomads who have private medical insurance, there is little benefit to signing up for the NHIF. On the odd occasion where it might be quicker and easier to have a simple consultation at a community dispensary, paying in cash is affordable. However, as Kenya's healthcare system slowly improves and universal healthcare expands, the NHIF could be an attractive option in the future.
How Routine Medical Visits Work
The dispensary system is the first point of contact for Kenyans. These are staffed by qualified nurses who advise on a wide range of non-urgent medical questions. Even though expatriates will get more comfortable care in a private facility, there are a lot of benefits to being connected with a neighborhood dispensary. Your local dispensary nurse is a valuable source of community news and local health information. In rural communities, the dispensary nurse is also the only source of healthcare support. Visiting them for minor concerns might be the quickest, easiest solution.
One thing that all expats will want to avoid, however, is the informal network of roadside-style pharmacies, which dispense medication – real and fake – with little if any qualified healthcare advice. The government-run dispensaries are the best choice.
Online healthcare is growing in popularity in Kenya. It's especially helpful for people who live in rural areas. One service, mDaktari, offers online consultations with family physicians. Another, My Health Africa, offers online services to find and book appointments with doctors and specialists.
Public Health Concerns in Kenya
Kenya is home to some very serious health concerns. Both expats and tourists alike should be aware of the risks and take appropriate precautions. For instance, anyone moving to Kenya must have a yellow fever vaccination. You must carry your certificate anytime they travel in or out of the country. Visitors and residents should visit a travel clinic before departure to make sure they are up to date on all routine and travel-specific vaccines.
Other preventative measures include protection from mosquitos. Malaria is a deadly concern in Kenya, especially in rural areas. Another serious concern is HIV/AIDS. Kenya is home to one of the most serious HIV epidemics in the world. However, encouraging progress has been made with a government-led retroviral program and widespread testing.
Related: