International Health Insurance for Expats in Morocco
Expats planning to visit or move to Morocco will undoubtedly have questions regarding health insurance options for foreigners in Morocco. Even though Morocco is considered one of the safest countries to live in the North African region, expats should not underestimate the need for good health insurance while living in this vibrant and artistic country. Most of the communities of expats living in Morocco are found in the bigger cities, like Casablanca, Rabat, and Tangier. It is also where the best hospitals and medical centers are located and where expats have the highest chance of getting medical care in Morocco delivered in English.
Health Insurance in Morocco – Your Options as a Non Resident
The Moroccan healthcare system is composed of two tiers: public healthcare and private healthcare sectors. The mandatory insurance plan, AMO (Assurance Maladie Obligatoire), is split into two sections: La CNOPS, which is offered to state employers, and CNSS – which is offered to employees of private companies. The funding of AMO is paid through contributions made by both the employer and the employee. If you work in Morocco, you will be covered by either La CNOPS or CNSS.
While being enrolled in the AMO grants you access to public healthcare, the national health insurance system doesn't meet the Western medical standards. The quality of care largely depends on the hospital or clinic you go to. That's why most expatriates living in Morocco chose to take out private expat medical insurance in Morocco so that they can be treated under the private healthcare sector in the country.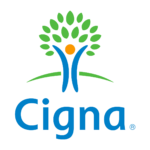 The flexibility to tailor a plan to suit your individual needs
Access to Cigna Global's trusted network of hospitals and doctors
The convenience and confidence of 24/7/365 customer service
Plan Details
|
View Brochure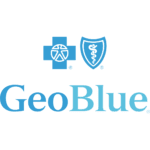 Premium Benefits, Coverage and Service
Define your deductible and prescription benefits
For Foreigners in the US or US citizens abroad
Plan Details
|
View Brochure
Overview of the National Health Insurance System in Morocco
Morocco became an independent country only in 1956. Before gaining its independence, Morocco was divided into French and Spanish protectorates. Since then, the Moroccan healthcare system has undergone many positive changes. The Moroccan healthcare system is theoretically universal and comprehensive, however, in reality, having access to a high quality of care is not guaranteed.
What Does the Compulsory Moroccan Health Insurance Cover?
The compulsory medical insurance in Morocco covers maternity, medical treatments for children under 12 years old, chronic conditions, diagnostic tests, x-rays, hospitalization, outpatient surgery, dental, optical, and paramedical treatment. The AMO covers between 70% – 90% of costs (depending on the treatment); the patient pays the rest. However, the Moroccan healthcare system only covers costs incurred within the public sector.
Things You Need To Know When Considering Private Insurance in Morocco
If you chose to only use the public healthcare system in Morocco, you might face language barriers and long waiting times to see a General Practitioner and specialists. It is because Morocco lacks doctors and nurses and also medical equipment in the public healthcare sector. If you live outside of any of the country's main cities, public healthcare in the rural areas is more likely to be of inadequate standards.
Therefore, it is recommended for non-residents to seek medical help within the private sector or even abroad for certain treatments. If your condition requires more demanding treatment in Morocco, it is recommended that you seek the opinion of two different doctors. For these reasons, private insurance should be taken out by the foreigners living in Morocco. Private health insurance can be expensive in Morocco, and as mentioned earlier, you may want to consider flying out to Spain or France for more difficult surgeries.
It is important to note that in both public and private health insurance sectors, doctors and nurses will most likely speak fluent Arabic and French. English is most likely available in larger cities within the private sector. Still, it is best to consult with your international health insurance provider as they can guide you to the doctors who speak English.
Benefits of a Global Medical Insurance Plan
International health insurance is a better-suited option for expats living and working in Morocco. It offers you access to a better quality of healthcare and is a better option than suits the expat lifestyle and expectations.
Since public healthcare can be inadequate and doesn't always meet Western standards of care, the expat health insurance covers the cost related to receiving care in private facilities with the doctor's of your choice, and what's more important in the case of Morocco – receiving specialist care abroad, and even in the country of your origin. International health plans also cover the cost of repatriation to your home country should you need ongoing specialist care for a prolonged period of time, and the cost of medical evacuation to another city or country to receive adequate medical treatment if you aren't able to receive it in your area or in Morocco.
Another benefit of a global medical insurance plan is that if you decide at some point to move from Morocco, your international health plan can follow you where you go – unlike the local insurance plan.
How Routine Doctor Visits Work in Morocco
You can choose to see any General Practitioner in Morocco without any prior appointment, however, making an appointment in advance is a good idea. Since there are not enough doctors in Morocco, waiting times to see one can be significant. The country has only 27,266 doctors, a ratio of 7.1 per 10,000 people; it is far below the standard set by the World Health Organization (WHO) of 15.3. Bear in mind that most of Morocco's doctors are located in Casablanca, Marrakech, Rabat – the major cities.
General practitioners' offices in Morocco are open from Monday to Friday, from 9:00 am to 1:00 pm and from 4:00 pm to 7:00 pm, as well as on Saturday morning from 9:00 am to 1:00 pm. If you wish to see a specialist doctor, you need to receive a referral letter from a General Practitioner first. Doctor and hospital service fees are usually charged in cash. Ambulance services require advance cash payment as well.
To be admitted to the hospital in Morocco, whether to a public or private one, you also need a referral letter for specialist care or surgery. Please note that in public hospitals in Morocco, the equipment and overall level of care is considerably low, therefore, expatriates are strongly encouraged to seek secondary medical care in private clinics and hospitals in Morocco.
Health Risks in Morocco
While Morocco is not a country facing any major health risks, everyone planning to move and work in the country should be up to date with the following vaccinations:
Rabies is present in the country, especially in remote and rural areas. It is therefore advisable to get vaccinated against it.
Measles is also present in Morocco, and expats should remember to get a booster shot.
Typhoid vaccination is also recommended before moving to Morocco.
Hepatitis A and Tetanus boosters vaccinations should also be considered.
Moreover, expats living in Morocco should be wary of water and food-related diseases, such as diarrhea, typhoid, or intestinal parasites, which are quite common in this region of North Africa. Precautions, such as drinking only bottled or boiled water, not having ice in your drinks, and ensuring the meat is thoroughly cooked, should be exercised daily. Make sure to buy meat or fish from clean supermarkets or butcheries, and choose to eat fish and meat in restaurants with good hygiene.
Related: