Health Insurance in New Zealand for Expats, Immigrants and Resident Foreigners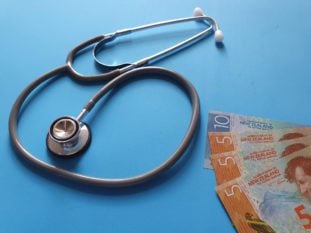 Here's what you need to know about private health insurance in New Zealand for foreigners. Find out how accidents are covered in New Zealand and which non-residents need private medical insurance. And learn how health insurance for foreigners works with New Zealand's health care system, and how to get it.
About New Zealand's National Health Insurance Scheme
New Zealand is a very attractive destination for immigrants, expats, and visitors looking for a new life. Part of New Zealand's appeal is its very good public health care. In New Zealand, citizens and permanent residents have their emergency care covered by a universal health care system. They also receive major necessary care like surgeries or cancer treatment, paid for by the publicly funded health care system.
But New Zealand's health care system is not perfect. Waiting times, especially to see specialists, can be weeks or months. Those wait times are a major reason why many New Zealanders and expats choose private health insurance. In addition to minimizing waits, private insurance coverage also ensures you are treated in facilities that are more comfortable and private. Private health insurance can also support dental and vision costs not covered by New Zealand's public system.
Related: The New Zealand Healthcare System
New Zealand's ACC Provides Some Healthcare After Accidents
Did you know that everyone in New Zealand, including foreigners, immigrants, and expats, is entitled to some free medical care for accidental injuries? This is known as the ACC or Accident Compensation Corporation program. It is an important part of healthcare in New Zealand. The ACC is funded by a combination of government resources and levies, including a fee paid by people working as private contractors in New Zealand.
If you get hurt under accidental circumstances in New Zealand, you are covered, even if you caused the accident. This includes everything from hiking mishaps to automobile accidents. When you visit a general practitioner (GP) or hospital, you'll be asked to fill out a form so the ACC program will cover the cost of your care.
While ACC is a good program, it's not a substitute for comprehensive medical insurance. As with specialist care, ACC approvals can involve long waits and frustrating delays. ACC asks that visitors and expats carry private health insurance for the aspects of care and travel support they don't cover.
On a Longer Work Visa or a Permanent Resident? Health Insurance Still Helps
If you are an expat entering New Zealand with one or two specialized health needs, you will benefit from private health insurance. With private health insurance in New Zealand, you get more say about your health care. You can see a specialist when you need to and choose the hospital that provides the best surgery for you. Having options helps you advocate for your own care. And, with private health insurance for foreigners, you will receive travel health benefits that New Zealand's system does not cover.
On a longer-term visa, you will be covered by New Zealand's universal health care. If you are accepted on a longer-term visa for New Zealand, you probably have good overall health. To get a work visa or permanent residency visa for New Zealand, you need to have an "acceptable standard of health," a lack of chronic health conditions. Your partner and family are also required to meet the standard of health if they are coming to New Zealand with you.
In your first few months in New Zealand, you will still benefit from private health insurance. It can take up to three months to be processed to enter the New Zealand healthcare system. To do this, you enroll with a general practitioner (GP). You need to find a GP who is accepting new patients and who is a good fit for you and your family. It's an inconvenience to change your GP, so it's important to find one who works well for you. Private medical insurance will cover you in New Zealand while you are being processed.
Best New Zealand Health Insurance for Expats and Foreigners
As an expat, foreigner, or immigrant in New Zealand, you want a health insurance plan that covers your special needs. These can include travel support and repatriation around your health care, and coordination with overseas care providers.  These plans provide the support you need.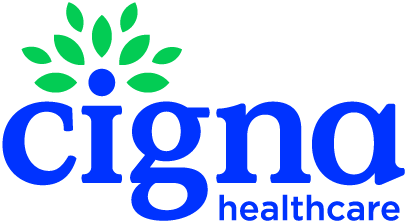 The flexibility to tailor a plan to suit your individual needs
Access to Cigna Global's trusted network of hospitals and doctors
The convenience and confidence of 24/7/365 customer service
Plan Details
|
View Brochure
Health Insurance for US Citizens Living in New Zealand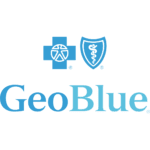 Premium Benefits, Coverage and Service
Define your deductible and prescription benefits
For Foreigners in the US or US citizens abroad
Plan Details
|
View Brochure
Short-Term Expats & Foreigners Need Health Insurance in New Zealand
Health insurance is important in New Zealand for three types of non-residents: visitors, students, and short-term expats.
Smart travelers know to get short-term travel insurance. Visitors are not legally required to have private health or travel insurance to enter New Zealand. However, while visitors receive necessary emergency care from ACC, they still need to cover many other areas of health care while in New Zealand. These include:
Travel or repatriation – Medical repatriation from New Zealand can be extremely expensive because of the distances involved.
Minor health care – Visitors need to pay for a visit to a GP or after-hours clinic for minor care.
Any vision, dental, or prescription support – Visitors need to pay for this too.
COVID-19 care – If you contract COVID-19 while in New Zealand, and you are a visitor, you may be liable for quarantine costs.
In New Zealand, both students and expats on a short work visa (less than two years) are required to have private health insurance. This is a condition of student and short-term work visas. Students and short-term workers who have health problems often want to travel back to their families. Private health insurance can support health-related travel costs, based on the plan.
Related: International Student Insurance
How Private Medical Insurance Works in New Zealand
Let's say you live in New Zealand and you have private health insurance. How does this work financially when you need care? Luckily, medical insurance for non-residents is easy to manage. You can work with your medical insurer around your health care in two ways.
Submit receipts for reimbursement – Pay for the care you need immediately or, for a hospital, within their invoicing period. Then submit your receipts to your health insurer for reimbursement. Based on your plan, this gives you choices about where you get your health care.
Get health care from providers who work with your insurer – When you do this, your health care provider will work directly with your health insurer. Specialists and private hospitals often work with health insurers directly. Your health insurer may have specific specialists or hospitals for you to choose from. With these, you will only need to pay for what your insurer does not cover. You may find that even for major surgery, you have only a small co-payment or no payment at all.
New Zealand is a small country with a specialized health care system. You may need to submit receipts for health checks, family doctor visits, or specialist visits a little more often than with health insurance in other countries. Because this care is reasonably priced to begin with, employed professionals can cover it briefly out of pocket while they await reimbursement.
You may need private medical insurance or you may choose to carry it while you are outside your home country. Either way, an international health insurance plan will give you peace of mind. You can travel securely, knowing you have all the flexibility you need to call two countries home.
Related: