Health Insurance in New Zealand for Expats
New Zealand is one of the safest countries in the world. In fact, according to the 2019 Global Peace Index, it's second only to Iceland. New Zealand's strong economy and relatively low cost of living (compared to other developed destinations such as New York or London) make the country an extremely desirable place to live and work. New Zealand is also famously friendly. Thus for expats, it's an extremely welcoming destination. Adding to New Zealand's appeal is that it has an excellent public program. However, there is a lot that foreigners need to learn about health insurance in New Zealand in order to successfully join the program. Here's what they need to know about New Zealand health care before relocating.
Overview of New Zealand's Healthcare System
The quality of medical care in New Zealand is superb. The system is funded through taxation and healthcare services are either free or heavily subsidized. That free medical care includes most diagnostic tests, immunizations, wellness physicals, and much more. Those who have a low income can qualify for a Community Services Card (or CSC). This further reduces the costs of medical visits, prescription medication, and eye exams for children, as well as subsidizes their glasses.
Public health initiatives enjoy strong support in New Zealand, from cancer screening programs to childhood nutrition efforts. There is also a high level of respect for natural medicines and spiritual practices, which are especially valued among the Māori community. Today, the health system in New Zealand includes a mix of public and private options, with a large proportion of people choosing to hold private insurance.
Pros and Cons of Using the Local Health Insurance System
New Zealanders enjoy a fantastic standard of public medical care in New Zealand. The system includes GP visits, dental care for children, maternal and postnatal care, breast cancer screening, wellness physicals, diagnostic tests, eye exams and screening tests for young children, and ambulance services.
However, while New Zealand's system is well run and comprehensive, it is not without frustrations. Waiting times, especially to see specialists, are especially problematic. As such, many local New Zealanders and expats choose to purchase private medical insurance. In addition to minimizing waits, private insurance coverage also ensures you are treated in facilities that are more comfortable and private.
There is another significant perk to carrying private medical insurance in New Zealand. Many areas of New Zealand are sparsely populated. The majority of health providers are based in urban areas. As a result, wait times in rural areas are even longer than they are in cities. Having private insurance opens up your options to all available practitioners, ensuring you are seen in a timely manner.
Best New Zealand Health Insurance for Expats and Foreigners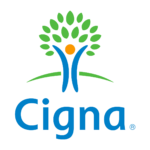 The flexibility to tailor a plan to suit your individual needs
Access to Cigna Global's trusted network of hospitals and doctors
The convenience and confidence of 24/7/365 customer service
Plan Details
|
View Brochure
Health Insurance for US Citizens living in New Zealand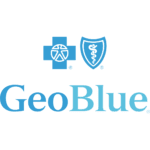 Premium Benefits, Coverage and Service
Define your deductible and prescription benefits
For Foreigners in the US or US Citizens Abroad
Plan Details
|
View Brochure
How Expats Can Qualify For Health Insurance
All permanent residents in New Zealand are eligible for public health insurance. However, you have to have been residing in New Zealand for a minimum of two years to qualify. You also have to pass some rigorous tests before acceptance.
However, everyone in New Zealand, including visitors, tourists, and expats at the beginning of their residency period, is entitled to free medical care for accidental injuries. In New Zealand, this is known as the ACC or Accident Compensation Corporation program. If you get hurt under accidental circumstances, from a hiking injury to an automobile accident, your medical costs are covered. This applies even if you caused the accident. Best of all, there is nothing special you need to do for this coverage. When you visit a doctor or hospital, you'll simply be asked to fill out a form so the ACC program will cover the cost of your healthcare services.
There is one other way that foreign visitors are eligible for treatment under the public health system. New Zealand has a reciprocity agreement with several Commonwealth countries, including Australia and the UK. However, the included healthcare services are rather limited. They only cover the costs of basic emergency care. Non-urgent healthcare services, such as wellness physicals with a general practitioner, are not included.
What You Need To Know About The Application Process
All legal residents in New Zealand are entitled to join the public health system. However, you have to have been residing in the country for at least 24 months before you do so. During these 24 months, you can still access the public health system but you will have to pay for visits out of pocket.
The process of being part of the healthcare system in New Zealand starts long before you move. When you apply for a work permit or residency visa in New Zealand, you will be required to undertake a health test. This test will determine if you'll be accepted into the public system in the future. In general, the test assesses whether or not you're likely to cost the system more than $25,000 over the course of four years. If so, you may be refused coverage. Certain medical conditions, including HIV/AIDS, hepatitis, cancer, transplants, cardiac disease, COPD, genetic disorders, autoimmune diseases, chronic osteoarthritis, and obesity with a BMI over 35 may all result in applicants being denied.
The medical exam itself includes an in-depth questionnaire, routine bloodwork, a chest x-ray, and a test for TB. This testing is done before your arrival but the results can't be more than three months old. Note that even if you are turned down due to pre-existing medical concerns, you may still be accepted if you can demonstrate that you will bring more to New Zealand than you will cost the country, such as having a special skill or trade vital to the workforce.
Understanding the Role of the PHO
While not a mandatory part of the application process, most expats will want to apply for the PHO (Primary Health Organization) program. This government program reduces the cost of the consultation fees you face when you see your family physician.
Enrolling in the PHO is free and comes with many benefits. It's not just about saving money with your doctor appointments! For instance, you will pay just $5 for each eligible subsidized prescription you need. You will be part of ongoing prevention programs administered by your doctor's office, including cancer screening programs and childhood immunization awareness projects. Seeing the same physician also means continuity of care. This is a real bonus for people with ongoing medical concerns. And patients in the urban Auckland area even have access to free language interpretation services.
However, it can take up to three months to process enrollments. As such, it's smart to begin the process before you absolutely need to see a doctor. To enroll, you simply need to contact your preferred doctor and ask if they are accepting any more enrolled patients. At your first visit, you should bring along all relevant past medical records for your new file. The Government of New Zealand has extra enrollment resources online.
How Routine Doctor Visits Work
Family doctors and general practitioners are the first available points of contact for patients. You need to see them in order to get referrals to specialists. They're also the people to see for prescriptions and all non-emergencies. Offices vary from small, single doctor practices with one part-time administrator to large clinics which include a support staff of nurses and other medical practitioners.
Related: