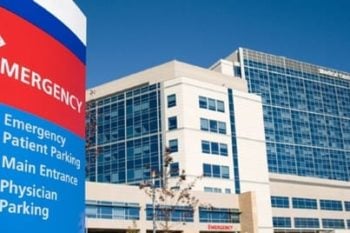 Visitors to the United States: Safety and Travel Insurance Advice
What's on everyone's mind with travel to the United States: safety and travel advice. With world-renowned institutions, esteemed hospitals, and endless opportunities to pursue wellness activities, travelers to the USA can expect a high standard of care should they need it. It's no surprise that the United States is one of the most popular travel destinations in the world. There's a great balance of legendary cities and wide-open spaces, But before you dash out to explore the city streets or the hiking trails, be prepared and organized. Here we have tailored advice on staying healthy and USA travel insurance plans.
USA Travel Insurance Plans
Short Term (up to one year) American Travel Insurance
The Atlas plan is a low-cost travel insurance plan for internationals traveling to the USA for as few as five days to as long as one year. The primary benefit of this plan is that it will cover emergency medical expenses should you get sick or injured and need care at a US hospital. The cost of medical care in the USA is much higher than in other countries. A quality plan like the Atlas plan is very affordable, especially in comparison to the risks of incurring large medical bills.
Related: Visitors Insurance
General Travel and Safety Tips for Visitors to the United States
At tourist-focused attractions, safeguard your valuables as you would in any destination. This includes locking your car, keeping valuables such as extra cash and your passport in your hotel safe, and wearing your wallet in a front-facing, enclosed pocket or bag.
As one of the largest countries in the world, the United States is home to nearly every kind of ecosystem. Travelers should take heed of weather warnings and climate advisories for each state they are visiting. In some cases, this means dressing and planning appropriately for the intense heat or deep winter chill. In other circumstances, it may involve avoiding all non-essential travel to regions experiencing wildfires or hurricanes.
Alcohol consumption is more regulated in the US than in many parts of the world. Drinking is prohibited for anyone under 21 years old. It is common for servers to request identification from patrons of any age. For the most part, you cannot drink in public areas such as streets and parks, and many small restaurants, including fast food establishments, do not have a license to sell liquor.
Since the 2016 election, there has been an increase in hate crimes in the United States. Travelers who are concerned about their safety based on religion, ethnicity, or gender will find valuable resources from the Southern Poverty Law Center and the American Civil Liberties Union. Stringent travel restrictions apply to travelers from many Muslim-majority countries, including Iran, Libya, Syria, Yemen, Somalia, and Chad. As these travel restrictions are in a state of uncertainty due to pending court decisions, travelers from these countries should speak to the nearest American embassy about their travel status.
Emergency Numbers in the USA
All emergency services use the same number, so all you have to do is call 911. If you are using a cell phone, you will have to explain where you are so they can direct you to the closest response team:
Police – 911
Ambulance – 911
Fire Service – 911
Enjoying Safe Travel in America
Exploring the great outdoors is one of the most popular travel activities for visitors to the United States. But before you strap on your skis, hiking boots, or snorkel mask, make sure you are prepared for outdoor adventure. Double-check that your insurance covers your activities, touch base with a park ranger to discuss safety concerns, and carry the right gear.
Travelers with dietary restrictions will find that there is a high level of allergy awareness in all parts of the United States. Even small restaurants will be able to accommodate common food allergies  – though it always helps to give the kitchen notice. In larger cities vegetarian, vegan, and raw food is widely available.
If you're eager to embrace a healthy lifestyle or even just to incorporate some wellness and wilderness into your travels, you won't find a better destination!
American Travel Insurance Plans for Visitors to the USA
Vaccinations Required When Traveling to America
According to the CDC: "There are no vaccination requirements for visitors to the United States, and US residents traveling abroad do not need any vaccines to reenter the United States. For information on US-based infectious disease outbreaks currently being reported by the CDC, please see the CDC Current Outbreak List." However, there are some vaccinations (see list below) that make sense for all travelers coming to the USA – so use your judgment.  Specifically, you should be covered for any current outbreaks, when possible.
Starting in 2009, the following vaccines for the listed illnesses/diseases are required for U.S. immigration. (This applies to visitors applying for an immigrant visa.)
Mumps
Measles
Rubella
Polio
Tetanus and diphtheria
Pertussis
Haemophilus influenzae type B (Hib)
Hepatitis A
Hepatitis B
Rotavirus
Meningococcal disease
Varicella
Pneumococcal disease
Seasonal influenza
Is a Travel Visa Required to Enter the USA
If you are planning to visit the USA, and not planning to move here, you typically will be required to apply for and obtain a "visitor visa". Some visitors, from select countries, may not need a visa. There are a variety of visa categories (for students, short-term workers, travel, etc. You should make sure to research the options and select the appropriate category when applying. There are two primary categories: a nonimmigrant visa, for temporary stay, or an immigrant visa for permanent residence. You will be required to show this visa upon entry to the United States port-of-entry and you will then request permission of the U.S. immigration inspector to enter the U.S. For more details, visit the US Dept. of State website.
Plan Ahead for Your Visit to the US
Traveling to the USA always feels so exciting. But this travel requires the same level of preparation as any other trip. You want to make sure you have the right insurance coverage for your lifestyle.
Take time to consider your itinerary. Will you be making quick trips to neighboring countries? Or will your trip aggravate any pre-existing conditions? Any chance of participating in extreme sports or adventure travel? These are all important things to review with your insurance provider.
People requesting insurance for travel to the USA are typically looking for one of the options below.
Related: