Group Corporate International Insurance Plans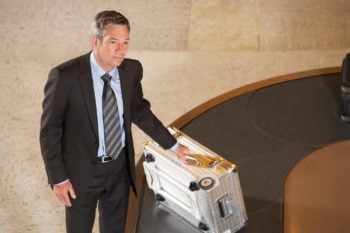 An international assignment or traveling for a work trip can be an incredible life experience as well as a time for your employees to grow within the company. International consultants can be a valuable asset to your business, bringing international expertise and contacts. Regardless of the situation, we can work with you and your employees to reduce the risks associated with those experiences.
Some Typical Scenarios
A group of international consultants is coming to your home offices for a 3-month assignment
You are hiring new international employees who will be moving abroad for an extended period
Your CEO travels across the globe and needs additional coverage and benefits not provided in your corporate plan.
You are sponsoring an international conference for your salesforce and want to protect your investment should it get canceled and cover your employees while they are outside of their home country
Providing your workers with the proper international medical and travel insurance will ensure your company can breathe easy; your employees will be insured should any unexpected events arise while they are working outside their home country.
Request a Quote for Your Group
Why is International Insurance Necessary for My Employee Group?
As the person in charge of corporate benefits or travel for employees working internationally, it is your responsibility to make sure your employees are aware of risks that could happen in their travel destination. Because these employees are being sent overseas to represent your corporation, it is crucial they are adequately insured to protect against unforeseen accidents, injuries, or trip cancellations. We want employees to be able to carry out their work assignments free of worry.
What Type of International Corporate Health Insurance Coverage Does an Employee Group Need?
The type of plan and level of coverage will vary based on your situation. If you have employees working abroad, a global medical plan would make sense. Otherwise, for groups that have employees that travel abroad frequently, a corporate travel insurance plan would cover all of them throughout the year. We can work with you to determine the right coverage and recommend multiple options. Below are a few different plan types to consider.
Global Health Insurance for Corporate Groups
Medical Coverage – You will need to make sure each of your employees is covered under a comprehensive group health plan and that they are covered on location and abroad. This coverage will also provide funds for any hospital visits or medical care abroad. It is essential to make sure the coverage amount is high enough to protect each employee. You don't want them to endure a hospital stay and surpass their covered expense amount.
For Individuals Living Abroad, Review: International Individual Health Plans
Company Travel Insurance for Employees
In addition to covering medical expenses, business travel insurance for employees should include all or some of the following benefits:
Trip Protection – This will cover any trip cancellations or interruptions and is imperative for employees who may be attending a meeting or conference that could change. Additionally, it will provide funds for booking a trip home and back to the destination if a family emergency occurs for the employee.
Baggage and Document Protection – This will cover any lost or stolen baggage or travel documents. It will also provide funds for personal essentials needed if baggage is lost and for new travel documents.
Life and Body Insurance – Unfortunately, it is necessary to consider the worst-case scenario when supplying travel insurance for your employees. This coverage will ensure funds cover the transportation of a body from the travel destination back home. This travel insurance will also pay an indemnity up to the covered amount for loss of functioning limbs or life while on the trip.
Our plans also include repatriation, medical evacuation, liability, and more. We can customize a plan to meet your specific needs.
Related: Business Travel Insurance Plans for an Employee Traveling Abroad
How Should I Go About Buying International Insurance for my Employee Group?
As with most international health or travel insurance for groups, you want to review your existing plan, including benefits and exclusions. It would help if you then talked to your employees about their needs and priorities. You can then contact our team of experienced international agents to get your questions answered and provide you with quotes from multiple providers. Otherwise, Request a Free Quote, and our team will get to work with your group!
We recommend taking the time to shop around for the best coverage for your employee group. Do not purchase just based on price but consider all your needs, the ratings of the insurance company underwriting the plan, customer service, and benefits provided. Remember that any uncovered accidents or injuries may make your corporation liable. You will want your employees to have a successful and safe work trip abroad. To achieve this, providing the best travel insurance possible is vital.
Review the Best Groups Health Plans for Expatriates or Complete a Group Quote Request Form
Our team works with multiple carriers and can provide quotes from three or more providers. Request a Free Quote or call 617-500-6738, and our team will provide various quotes and walk you through the enrollment process.
Request a Quote for Your Group
For Individuals Living Abroad, Review: International Individual Health Plans