Medical Insurance for Expats in Mexico
If living well is the best medicine, Mexico may just be one of the healthiest countries in the world. The combination of gorgeous views, a delectable foodie scene, and warm communities make Mexico a beloved destination for expats, especially retirees. Foreigners living in Mexico can enjoy an exceptional quality of life everywhere from bustling cities to sleepy, oceanside hamlets. And the genteel climate and affordable prices certainly don't hurt at all! But the combination of low prices and relaxed living doesn't mean that expats in Mexico can ignore their health insurance needs.
Best Health Insurance Plan in Mexico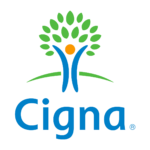 The flexibility to tailor a plan to suit your individual needs
Access to Cigna Global's network of trusted hospitals, clinics, and doctors
The convenience and confidence of 24/7/365 customer service
Plan Details
|
View Brochure
Understanding Mexico's Insurance Systems
Health Insurance in Mexico is often less expensive than in other countries such as the United States. However, medical treatment–particularly emergency medical care–can still be quite expensive without medical insurance coverage in Mexico, and most health care providers will require that those without insurance pay prior to receiving treatment. Be aware also that certain healthcare facilities in areas with large international tourist populations have been known to inflate medical charges. The quality of care is good to very good but will vary widely across facilities.
IMSS – Mexico's National Solution
The Mexican healthcare system has resources for ex-pats with three different levels or streams of care to make note of. The most basic level focuses on care for the unemployed. This level isn't really applicable to expats. The middle level is the public sector national healthcare program, Instituto Mexicano de Seguro Social (IMSS). Foreign citizens who are employed in Mexico are eligible for IMSS coverage. It's a great resource for working expats with a temporary or permanent residency visa. One advantage – The cost of the coverage through IMSS is very affordable, costing approximately US$500 per year.
The top-level of healthcare comes in the form of services at private clinics and hospitals. Like private healthcare facilities around the world, you can expect more comfortable conditions compared to the government-operated facilities found at the second level of care. If you're an expat who is covered through the IMSS for your regular insurance needs, you'll want to consider purchasing supplemental insurance that would equal this third level of care. This is especially true if you're based in a more rural area where the available standard government-provided care might be very basic indeed.
For Retirees in Mexico: Insurance for Retired Citizens Living Abroad
In addition, be aware of your options regarding health care providers in different areas of the country. Doctors, dentists, and emergency medical personnel are located throughout the country. However, English-speaking doctors are much more readily available in large cities like Mexico City and Monterrey as well as regions that are well-known tourist destinations. The country's highest-rated hospitals and clinics are clustered in a few cities as well: Mexico City, Monterrey, and Guadalajara.
Read More: Mexico's Healthcare System
Worldwide Insurance for Expatriates and Internationals Living in Mexico
A primary consideration for those living in Mexico is the choice of where you are able to receive treatment. Local Mexican insurance will cover you for care in Mexico. However, if you want the option of receiving your care in another country, or in your home country, a global health insurance plan is the way to go. A private medical insurance in Mexico option will also provide you with your choice of hospitals in Mexico where you can receive care.
Public hospitals are often crowded and the primary language spoken will be Spanish. Private hospital rooms, a greater range of specialists, and shorter waiting times are some of the perks you can expect to enjoy if you supplement your coverage. Although IMSS has a broad network of hospitals, waiting periods can be lengthy for non-emergency procedures. Access to some of the better private hospitals will be limited or not available at all. IMSS members who are covered through their employment receive preference over independent enrollees. Be aware, IMSS will limit or exclude coverage for certain pre-existing conditions.
Best Medical Insurance in Mexico
Expatriates in Mexico have options for their global medical coverage. Two leading providers are Cigna Global Medical and GeoBlue Xplorer. Cigna Global is a great option for most and you benefit from their flexible plan design allowing you to tailor coverage by selecting specific modules to meet your specific coverage needs. GeoBlue Xplorer plan is an excellent insurance option for US citizens living in Mexico as they will provide up to 9 months of coverage back in the USA as well as worldwide.
The Best Health Insurance for Americans in Mexico
US Citizens living in Mexico have some unique considerations. As the two countries are very close, you may want to receive most of your medical care in the USA. In that case, you should consider the GeoBlue Xplorer Global Medical Plan which will provide up to 9 months of medical benefits in the USA along with coverage anywhere in the world. If you are ok with receiving care in Mexico, you can exclude USA coverage from your plan to save up to 50% on your monthly premium.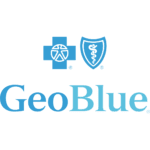 Premium Benefits, Coverage and Service
Define your deductible and prescription benefits
For Foreigners in the US or US Citizens Abroad
Plan Details
|
View Brochure
Cheapest Health Insurance Plan in Mexico
IMG Global Medical offers an affordable plan for  internationals and foreigners living in Mexico. Their Bronze plan is the cheapest and provides primarily coverage for catastrophic and emergency medical care.  Their Gold and Platinum plans offer more comprehensive coverage at affordable rates.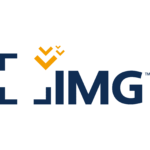 Four plan options and additional optional coverages
Choice of the coverage area to reflect your geographical area of need
Freedom to choose your health care provider wherever you are in the world
Plan Details
|
View Brochure
Does US Health Insurance Work in Mexico
In general, most US health insurance plans will offer little to no benefits to US citizens living in Mexico. You need to check with your specific plan to confirm what is covered out of country. Most plans will cover you in your state of residence, and some plans cover you throughout the USA. Few offer cover outside of the USA. An International Health Insurance plan will be able to cover you worldwide – in any country where you may be at the time. You can also choose to receive treatment in the country of your choice.
A Leading International Health Plan for all Expats in Mexico
Cigna Global's international medical insurance plan for Mexico is a great option for a few reasons. Clients living in Mexico like the modular plan design which allows you to select certain benefits you want to be covered and not pay for benefits you don't need. Cigna is partnered with over 125 of the best medical facilities and hospitals in Mexico.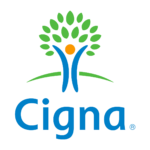 The flexibility to tailor a plan to suit your individual needs
Access to Cigna Global's network of trusted hospitals, clinics, and doctors
The convenience and confidence of 24/7/365 customer service
Plan Details
|
View Brochure
Costs and Paperwork Considerations for Health Insurance in Mexico
Non-residents, retired expats, and those working as freelancers or Nomads won't have the advantage of IMSS coverage. Instead, they'll require their own private international healthcare insurance coverage. However, it's important to remember that a good insurance policy doesn't mean you don't have to worry about paying for emergencies. It's a smart idea to keep a reserve of cash on hand in your bank. In many cases, clinics and hospitals in Mexico don't participate in direct billing programs for international insurance. Patients have to pay before leaving the hospital and submit the relevant paperwork in for reimbursement. They may even have to make a deposit against their final bill at the beginning of their stay.
In other cases, hospitals require your insurance company to send them a Guarantee of Payment certificate. This is so the hospital is confident they won't be out of pocket. In these circumstances, it's great that you don't have to pay up front – but it also means coordinating international paperwork when you're not feeling your best. It would be prudent to have a conversation with your insurance provider pre-departure to see what their requirements are in terms of notifying them before you seek treatment and what kind of receipts they would require for reimbursements.
Services and Standards for Hospitals in Mexico
It's important to remember that healthcare services may not be available in English, regardless of where you seek treatment. Of course, many Mexicans do speak English, especially those who work in the medical system. But you should never assume that you will automatically be treated by English speaking staff. Thankfully, most insurance providers include telephone support, can help you find a local translator, or even help with the interpretation directly over the phone. Language matters aside, the overwhelming majority of expats are very happy with healthcare in Mexico. Nearly 80% surveyed reported being somewhat satisfied to very satisfied with their experiences.
Related: Best International Hospitals in Mexico and Safe Places to Live in Mexico
Beyond Mexico – When Expats Hit The Road
When expatriates first catch a glimpse of Mexico's sunny beaches, they vow that they're never going to leave. And who can blame them? The truth, however, is that most expats do leave Mexico now and then for a short sojourn. They may pop up over the border to the United States to enjoy a little cross-border shopping with their favorite brands or take advantage of deeply discounted winter airfare to visit ski destinations outside the area. In these circumstances, never assume your healthcare insurance for Mexico will cover you if you leave the country. In particular, visits to the United States may be catastrophically costly if you are so unlucky to experience a traffic accident or unexpected serious health illness. As with all travel experiences, it's good to plan ahead to make sure you are covered.
Related: