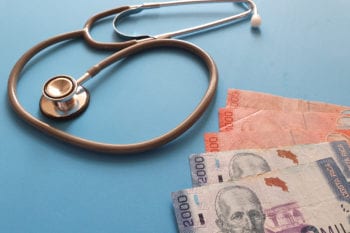 Medical Insurance in Costa Rica
There are a number of health insurance plans available to foreigners living in Costa Rica. A global medical plan offers several benefits, most importantly, health care anywhere in the world, including in your home country. You will also have access to a wider range of private health care facilities with shorter waiting periods. In short, you have access to the best care and highest quality services to cover your costs should you get injured or sick.
Best Health Insurance for Expats Living in Costa Rica
For all nationalities, from any country, Cigna Global is our most popular plan.
The Cigna Global Health Plan is a comprehensive, annually renewable plan if you are looking for Costa Rican expatriate health insurance. This plan provides three plan designs, one with unlimited coverage, is renewable annually, and includes coverage for doctor office visits, prescription drugs, maternity, surgery, hospitalizations, diagnostic testing, lab work, emergency medical evacuation, repatriation, etc. This plan will cover you all over the world, and you can choose to include or exclude the US in coverage.
Best Health Insurance for US Citizens Living in Costa Rica
If you are looking for health care insurance for US citizens living in Costa Rica, the GeoBlue Xplorer Global Plan is a great choice. This premier coverage offers comprehensive benefits, a premier network of doctors worldwide, and access to the USA's Blue Cross Blue Shield network of doctors and hospitals.
More Options: A List of the Best International Health Insurance Companies
Best Insurance for Students in Costa Rica
International students in Costa Rica have a few options for coverage while there. You can review the travel visa insurance requirements and show proof of international student insurance plans for more information. The Student Secure plan from WorldTrips (formerly Tokio Marine HCC) is a great option for most students studying abroad.
Medical Insurance in Costa Rica – An Overview
For a small country, Costa Rica is mighty when it comes to healthcare. Costa Rica's universal health insurance program routinely ranks among the upper 25% of the world's top healthcare systems. As well, it's considered to have the best public health program in all of Latin America. Add in the gorgeous countryside, beautiful weather, and easy connections to North and South America and it's easy to see why foreigners living in Costa Rica love it! For additional peace of mind, make sure you have the health insurance in Costa Rica to take care of you should you need care.
Things To Know When Considering Insurance for Living in Costa Rica
We are often asked: Can I get health insurance in Costa Rica? Private medical insurance is an important tool for all foreigners living in Costa Rica. Residency papers can take up to 18 months to be processed. You can't be part of the Costa Rican healthcare system until you have your papers. It's important to have your own independent coverage while you are waiting.
While researching expatriate insurance plans for Costa Rica, you might hear expatriates also speak about health discount plans. Sometimes the two terms are used interchangeably, but health insurance plans and health discount plans are completely different things.
Many physicians who work in the public Costa Rican healthcare system run their own part-time private practices. As the public health system does not cover private practice visits, there is a cost associated with these visits. A health discount plan is a budget-friendly tool that allows patients without INS or other private insurance coverage to plan out their costs of private Costa Rican private healthcare.
You get a certain number of discounted appointments, blood tests, and x-rays each year in exchange for a monthly fee. For patients who don't hold private insurance policies but still take advantage of private facilities, a discount plan can help them plan their medical costs.
How Much Does Health Insurance Cost in Costa Rica
The pricing for international health insurance plans in Costa Rica will vary based on a number of factors – your age, the benefits you select, deductibles, and other lesser factors. The cost of health insurance can start as low as $100 per month and will go up from there. The more expensive plans will cost up to $1,000 per month will comprehensive benefits and no deductibles. The average cost of an international medical insurance policy in Costa Rica is between $200 to $500 per month or $3,000 to $6,000 annually.
Example costs:
For a 30-year-old living in Costa Rica, costs range from a low of $120 to as much as $887 per month with the Cigna Global plan.
An IMG Global Medical Insurance plan costs between $93 and $465 per month, including coverage in the USA if desired.
This pricing includes coverage in the USA, Costa Rica, and the rest of the world. 
Coverage in Costa Rica but excluding coverage in the USA will save you money.
If you exclude medical care in the USA, an IMG Global Medical plan costs between $42 per month (for catastrophic coverage) to $374 per month.
Local plans, if you are eligible, will be less expensive. These plans will also be more limited in the number and range of doctors and hospitals you will have access to. Local plans generally do not cover benefits outside of Costa Rica.
Overview of Costa Rica's National Health Care System
Universal health insurance and social security have been a part of Costa Rican society since the 1940s. The system is often referred to as "La Caja." This is a short form of "Caja Costarricense de Seguro Social" or the "CCSS". The Caja Costarricense de Seguro Social is funded primarily through payroll taxes based on individual income. This usually amounts to 7% – 11%.
In addition to La Caja, there is also "INS". This is short for "Instituto de Seguro Nacional". It is a form of private health plan run by the Costa Rican government. INS coverage includes dental work, optometry, and annual check-ups. It also takes care of coverage for visiting private hospitals and clinics. The government makes ongoing investments in both systems, paying for new private hospitals, new equipment, and staff hires.
Pros and Cons of Using the Local Health Insurance System
Costa Rica's public medical program, La Caja, is popular and well regarded for a good reason. The costs are low, and the system is well managed. There is a strong emphasis on preventative care and community wellness.
Expats and Costa Ricans alike often opt to use a mix of public and private insurance programs. Certain procedures and treatments can have long wait times in the public system. Thankfully, the public and private systems work well together. For instance, patients can have diagnostic imaging done at a private facility in order to avoid long wait times. The results can be sent to their public doctor for follow-up. And as the La Caja system covers prescriptions, private doctors will write prescriptions for La Caja pharmacies so patients can save money.
How Expats Living In Costa Rica Can Qualify For Medical Insurance
All legal citizens and those with residency papers are part of the Costa Rican public health insurance system. Note that there is a difference between simply residing in the country and having residency papers. You have to be a legal resident in a residency program such as pensionado or rentista. North American "snowbirds" who fly south for a few months each winter to escape the cold might think of themselves as living part-time in the country. However, that doesn't mean they are eligible for residency. Like all visitors, they are only eligible to receive limited emergency care at a public Costa Rican hospital should they lack the means to pay.
Even if you're certain, you'll be using private insurance all the way, being part of the La Caja system isn't optional. Since 2010, it's been mandatory for all residency applicants to become members of the La Caja system. And that's not a bad thing. Being part of the public system gives foreigners flexibility and options. For instance, there are no payments associated with public hospital emergency room visits. However, some private Costa Rican hospitals want large cash payments upfront just to be admitted.
What You Need To Know About Processes
As all international citizens know, the first step in any overseas process is paperwork! In Costa Rica, that means registering with your nearest government regional office. They'll want to see proof of your residency status. They'll then direct you to your nearest local clinic, known as an EBAIS. You'll have to register with them as well! But the steps are worth it, as they issue you your "carnet", which works similarly to an insurance card.
How Routine Doctor Visits Work
For many Costa Ricans and long-term residents, a routine doctor visit doesn't start with a doctor at all. In non-emergency situations, they simply visit the neighborhood pharmacy. In Costa Rica, pharmacists are often referred to as "doctora" and are afforded a high level of respect. They are authorized to consult with patients and make recommendations. If they suspect an underlying emergency or recommend a non-medication form of treatment, they'll tell you where to go.
For everyday medical care, small community clinics, known as EBAIS, take care of most non-emergencies. Many EBAIS clinics have a system for booking online appointments. For those that don't, appointments are made the old-fashioned way. You have to get up early and stand in line!
Costa Rica is a rare country where house calls are still a big part of the medical system. Teams from the EBAIS go to different houses in the community to tend to people who need medical treatments. These are comprehensive visits that include everything from checking up on the patient's vaccination records to assessing the health of their pets. Preventative care is everything in Costa Rica!
How To Find a Costa Rican Family Physician
In Costa Rica, the doctor finds you! Everyone is assigned to a local clinic based on geographic location. At your clinic, you'll likely see the same practitioner for most visits but other doctors might sub in from time to time.
Hospitals Accepting Health Insurance in Costa Rica
Clinica San Miguel
250 meters west from the Juan Santamaría Museum. 3rd Avenue, 6th and 8th Street, Alajuela, Costa Rica
Contact: +506  2442-5958
Clinica Santa Rita
Av. 8, González Lahmann, San José, Costa Rica (near the Supreme Court)
Contact: +506  2221-6433 / 2255-1618
Clinica Unibe
200 metros al Este del ICE, San José, Tibás, Costa Rica
Contact: +506  2297-6300
Hospital Cima
Autopista Próspero Fernández, San José, San Rafael, Costa Rica
Contact: +506  2208-1000
Hospital Clinica Biblica
Av. 14, Laberinto, San José, Costa Rica
Contact: +506 2522 1000
Hospital Metropolitano
Merced, San José Province, San José, Costa Rica
Contact: +506 2521 9595
Hospital Cristiano Jerusalem
218 Hopital Jerusalem, El alto de Guadalupe, 2ndo piso Consultorio #1 Guadalupe San Jose CR, San José, 10801, Costa Rica
Contact: +506 2216 9191
Hospital Hotel La Catolica
Pilar Jimenez, San José Province, Guadalupe, Costa Rica
Contact: +506 2246 3000
Recommended Global Medical Insurance Plans for Foreigners in Costa Rica
Below are three of the most popular plans offering coverage to foreigners, expats, and retirees living in Costa Rica. Each one has different costs, benefits, and plan designs. Once you request a plan, we will send you a quote along with a comparison of the other plans that best fit your needs, budget, and circumstances.
Costa Rica Travel Insurance
If you are just visiting Costa Rica, you are required to have a travel health insurance plan. These plans are strongly recommended to cover basic emergencies along with medical evacuations, trip interruption, and other emergencies.
Before your arrival in Costa Rica, you will want to look into your Costa Rican travel insurance options and purchase coverage based on your needs. A few considerations include:
Does your travel insurance plan meet Costa Rican requirements for travelers?
Will you be participating in any adventure sports activities?
Will you be visiting for one week or several months?
Required Coverage for US Citizens Traveling to Costa Rica
For US citizens visiting Costa Rica, the Safe Travels Voyager plan will be your best option.
For Non-US citizens, Coverage for International Citizens Visiting Costa Rica
The Safe Travels Voyager International plan will cover all other nationalities visiting Costa Rica. The plan will cover Covid-19 and meets requirements for entry into Costa Rica. You can Request a Quote online.
Related