The Best Health Insurance for Expats in Panama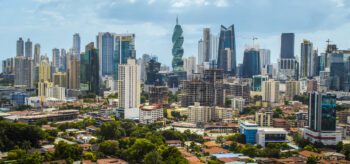 If you're considering a move to Panama, one of the many things to think about is health insurance. Panama has a decent public healthcare system, which ranks 95th out of 191 countries in the world. It's also extremely affordable. However, it has some major drawbacks for foreigners, who are often better off visiting Panama's excellent private hospitals for care. These services are significantly more expensive, though still cheaper than healthcare in the United States. For this reason among others, we recommend foreigners use health insurance in Panama.
Panamanian Medical Insurance Options for Foreigners
Panama's state health insurance program, through CSS, is available to foreigners if they pay into the program and have the right visa. This is basically government-run insurance, which you can be covered by if you have a work permit in Panama. MINSA's public clinics are available to all, and you can pay as you go. A visit to a general practitioner may cost as little as USD$10, while a specialist may run closer to USD $50-$75. These clinics can be important to expats who choose to live in rural areas, where private hospitals are practically nonexistent.
Some local health insurance is available in Panama, in the form of local hospital coverage or HMOs. These programs allow you to pay a monthly or annual fee, either to have 70% of your expenses covered, or to receive discounts on your out-of-pocket care. You can also purchase plans once you are in the country. These plans tend to be gambles, however, if you have any pre-existing conditions or aren't generally in good health. If you do go the local route, go directly to the insurance company rather than through a local broker, as brokers frequently charge exorbitant fees.
The best option for expats is international health insurance, purchased before you depart. With an international health insurance plan, you won't have to worry about language barriers, excessive government paperwork or massive fees from local providers. You can design and select a plan that works especially for your needs, and that gets you the same quality of care you are used to. Since private hospitals in Panama are high quality and have many English-speaking healthcare workers, you'll find your transition to care in Panama nearly seamless.
The Cost of Health Insurance in Panama for Foreigners
The CSS
If you are traveling to Panama on a work permit and will be paying into the CSS, your employer will be required to enroll you in CSS — Panama's national health insurance and retirement plan. Again, being covered by the public system is good and the public medical facilities are adequate, but you may experience long wait times for non-emergency care and a lack of the privacy and amenities you're used to.
Panama Government Sponsored Health Insurance
The two largest private insurers in Panama are MAPFRE and Family Medical. Costs for coverage run from around $50/month to $125/month, depending on your age. These kinds of plans could work for you if you just want to keep insurance for potential emergencies and are in general good health. But you can't count on good health forever, and local policies will only cover you in Panama, not in your home country or any third country you visit. Most local options don't cover pre-existing conditions, make you wait years for outpatient surgery, and have a low maximum coverage.
Cost of Global Medical Plans for Expats in Panama
For more robust coverage, international health insurance is your best bet. The cost varies depending on your needs and how flexible you need the plan to be, but the average range for a global health insurance plan in Panama is USD$2,800-$5,700 per year. Such plans will cover you in Panama, in your home country, and in any other country you visit. You'll have access to top-flight private hospitals with English-speaking doctors and affiliations with U.S. institutions like Johns Hopkins and the Cleveland Clinic. You'll be able to choose a plan that suits your particular age, conditions and needs. And you won't experience any gap in coverage if you purchase a plan before you leave your home country.
Can an American Get Health Insurance in Panama?
US citizens living in Panama can purchase the GeoBlue Xplorer plan which offers comprehensive worldwide coverage. It also provides access to the Blue Cross / Blue Shield network of doctors and hospitals in the USA. The GeoBlue Xplorer plan offers excellent customer service, up to 9 months of coverage in the USA, and fast claims processing, so you can rest assured you will be well taken care of.
Best Panama Health Insurance for Non-Residents
If you're traveling to Panama from another country outside the United States, we recommend Cigna Global Health Insurance. Cigna provides international health insurance to nearly every country in the world, and lets you customize your plan to suit your needs.
Fill out an online quote form to get recommendations for your best plan, free of charge.
Plans for Students at Panamanian Colleges and Universities
International students enrolled in colleges and universities or studying abroad in Panama need a quality plan at an affordable price. The following plans are designed specifically for international students. Most of the benefits on both plans are the same but one has more comprehensive coverage than the other in some areas (i.e. mental health). Similarly, one of them offers less comprehensive coverage in other areas (i.e. medical limits) to keep its cost lower.
Here are a couple of good private health insurance plans in Panama for international students.
Travel Health Insurance for Short-Term Visitors to Panama
If you are traveling to Panama for a short stay, such as a vacation or a work trip that's less than a month long, consider travel insurance. While expatriate insurance can serve as complete coverage while you are living in a foreign country, travel insurance fills in the gaps of your home coverage, so you can travel with peace of mind. Travel insurance can provide a network of covered medical providers in case you have an emergency while traveling in Panama. It can also cover unexpected travel interruptions or cancellations, so you can recoup costs if something goes wrong.
Panama is a beautiful and varied country, but it carries some dangers that your home country might not, like hurricanes, earthquakes, mosquito-borne illnesses and trafficking-related crime. For more information on keeping yourself safe in Panama, see our page on Safety Advice and Travel Insurance for Panama.
Group Medical Insurance in Panama for International Employees
For international employers with employees in Panama, providing them with a quality benefits package including insurance is vital to their peace of mind and wellbeing. A group health insurance plan for Panama employees should be a top priority. Panamanian employees will have access to their local health plan in the province where they are living. International employees in Panama may need, or want, a global health plan which will provide them with coverage worldwide, including in their country of citizenship.
If you have two or more international employees living in Panama, a group international health plan is a great option. You will have the option of designing a plan to meet their needs and your budget. Our team of licensed agents is available to help you determine the coverage and benefits required to protect your most valuable assets, your employees, while they are outside of their home country.
Global Medical Care in Panama
Panama's health system has three parts. First, the government funds state healthcare through the Caja de Seguro Social (CSS) for its citizens who pay into it through payroll. For those who aren't covered by CSS, the Ministerio de Salud (MINSA) provides low-cost clinics throughout the country. Finally, there are excellent private sector hospitals, some of which are affiliated with respected medical institutions in the United States.
Expats are likely to access care in all of these tiers at one point or another. If you're living in a rural area, private facilities are simply not available. But for the most part, you'll find care in the private system faster, more comfortable and of higher quality. For more details on how Panama's healthcare system works, see our page below.
Also Read: The Panama Healthcare System
How to Find a Family Physician or GP in Panama
If you or someone in your family needs non-emergency care, the best place to start is with one of the private hospitals in the capital. Securing an appointment generally involves filling out a pre-admission form, which includes fields for your insurance information. The top hospital in Panama (and in all Latin America) is Pacifica Salud Hospital Punta Pacifica. It's also the only Panama hospital with a website that's available in English.
When you request an appointment, you should also talk to your insurance company to request pre-authorization. Otherwise, the hospital will likely ask you to pay in advance for your scheduled care.
For a closer look at the overall healthcare system in Panama and how to obtain care, see our Panama Healthcare System page.
How to Get Hospital Care in Panama
The process for obtaining inpatient care in Panama is similar to that for finding a doctor — go to the hospital website and fill out the form, then contact your insurance to request pre-authorization.
Private hospitals in Panama will usually ask that you pay out of pocket for your care, then submit the bills to your insurance company for reimbursement. For this reason it's especially important to get pre-authorization to make sure you will be covered.
Hospitals in Panama Accepting Immigrants and Expatriates
Below you can find the best hospitals in Panama. The four listed are considered first-class hospitals, most of which have affiliations to medical centers in the United States. They are all in the capital and offer their patients state-of-the-art facilities and high-quality care. Keep in mind that while most hospital websites are not available in English, doctors in the country tend to be bilingual.
Pacifica Salud Hospital Punta Pacífica
Boulevard Pacífica y Vía Punta Darién, Panama City, Panama
Phone: (507) 204-8000
Email: info@pacificasalud.com
Considered the most technically-advanced hospital in Latin America, Hospital Punta Pacifica is a private hospital affiliated with the renowned Johns Hopkins Medicine in Baltimore, Maryland. The hospital has been JCI-accredited since 2011.
Clinica Hospital San Fernando
Vía España, Panama City, Panama
Phone: (507) 305-6300
Founded in 1949, Clinica Hospital San Fernando was the first hospital in Panama to receive JCI accreditation in August 2011. The hospital is affiliated with multiple U.S. hospitals, including Tulane Medical Center, Baptist Health South Florida and three additional children's hospitals.
Hospital Paitilla (Centro Medico Paitilla)
Calle 53 Este, Panama City, Panama
Phone: (507) 265-8800
Whatsapp: (507) 6283-6321
Formally known as Centro Medico Paitilla, the center rebranded in 2019 as Hospital Paitilla after joining forces with the Hospiten Group, an international health network. The hospital boasts a team of prestigious professionals and is affiliated with the Cleveland Clinic.
Hospital Nacional
Avenida Cuba, entre calle 38 y 39, Panama City, Panama
Phone: (507) 306-3300
Email: informacion@hospitalnacional.com
While best known for its gynecology, obstetrics, and pediatric services, Hospital Nacional also offers elective and emergency surgeries in all specialties.
For more information, visit our article: Healthcare System in Panama.
Related Articles: