Hospitals in Panama for Foreigners and Visitors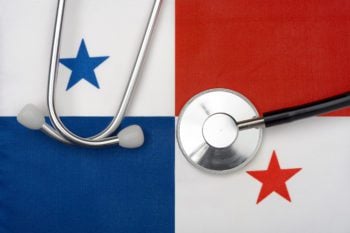 When preparing for your trip to Panama and researching which waterfalls to explore or which specialty coffee to try, don't forget to consider what the healthcare system in Panama looks like. If you have a medical emergency while abroad, it is a good idea to understand how the healthcare system works. Whether you are an expat living in the country or a backpacker on a short vacation, this page will help you navigate Panama's healthcare system and find the best hospitals in Panama for your needs.
Does Panama Have Good Hospitals?
Panama has good hospitals, but the vast majority of them are located in the capital. While there are regional public hospitals, they are nowhere near as comprehensive as the private hospitals in Panama City. The quality of care you will receive at public hospitals varies considerably based on location. Especially in more rural areas, some facilities may only offer first-aid services. In the capital, the quality of care provided at private hospitals is much more aligned with what visitors and foreigners expect from their home countries. US News & World Report states that the care provided in Panama City is international-standard and affordable. In fact, two hospitals in Panama City have earned accreditation by the Joint Commission International (JCI), a United States-based nonprofit organization, which is universally recognized as the gold-star standard of safety and quality of care.
What Are the 4 Best Hospitals in Panama?
Below you can find the best hospitals in Panama. The four listed are considered first-class hospitals, most of which have affiliations to medical centers in the United States. They are all in the capital and offer their patients state-of-the-art facilities and high-quality care. Keep in mind that while most hospital websites are not available in English, doctors in the country tend to be bilingual.
Pacifica Salud Hospital Punta Pacífica
Boulevard Pacífica y Vía Punta Darién, Panama City, Panama
Phone: (507) 204-8000
Email: info@pacificasalud.com
Considered the most technically-advanced hospital in Latin America, Hospital Punta Pacifica is a private hospital affiliated with the renowned Johns Hopkins Medicine in Baltimore, Maryland. The hospital has been JCI-accredited since 2011.
Clinica Hospital San Fernando
Vía España, Panama City, Panama
Phone: (507) 305-6300
Founded in 1949, Clinica Hospital San Fernando was the first hospital in Panama to receive JCI accreditation in August 2011. The hospital is affiliated with multiple U.S. hospitals, including Tulane Medical Center, Baptist Health South Florida and three additional children's hospitals.
Hospital Paitilla (Centro Medico Paitilla)
Calle 53 Este, Panama City, Panama
Phone: (507) 265-8800
Whatsapp: (507) 6283-6321
Formally known as Centro Medico Paitilla, the center rebranded in 2019 as Hospital Paitilla after joining forces with the Hospiten Group, an international health network. The hospital boasts a team of prestigious professionals and is affiliated with the Cleveland Clinic.
Hospital Nacional
Avenida Cuba, entre calle 38 y 39, Panama City, Panama
Phone: (507) 306-3300
Email: informacion@hospitalnacional.com
While best known for its gynecology, obstetrics, and pediatric services, Hospital Nacional also offers elective and emergency surgeries in all specialties.
How Can Expats and Visitors Access Hospitals in Panama?
The healthcare system in Panama is two-tiered, with both private and public facilities available. If expats work and pay taxes in Panama, they are entitled to medical coverage through the Social Security System. If not, expats, tourists, and foreigners can still access the public sector and pay out of pocket.
That being said, most foreigners choose to use the private system due to the shorter wait times, more advanced medical equipment, and wider range of specialists. Hospitals and clinics in Panama generally expect you to settle bills immediately, so a good health insurance plan in Panama is advised. Whether you choose to use the public or private sectors for your care, a comprehensive international health insurance plan is highly recommended.
Best Health Insurance Plan for Foreigners In Panama
The Cigna Global Medical Insurance plan is an excellent option for all international citizens moving to Panama for a year or longer. The plan offers a variety of options through modular plan design so you can choose the level of coverage desired to meet your budget.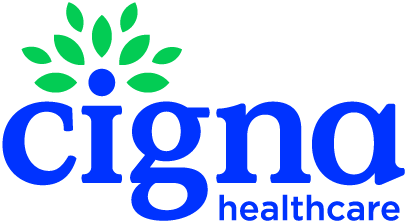 The flexibility to tailor a plan to suit your individual needs
Access to Cigna Global's trusted network of hospitals and doctors
The convenience and confidence of 24/7/365 customer service
Plan Details
|
View Brochure
Best Health Insurance Plan for US Citizens Living in Panama
U.S. citizens residing in Panama have another great option. The GeoBlue Xplorer plan will provide a high level of coverage, excellent benefits, and up to 9 months of coverage in the U.S. during the policy year.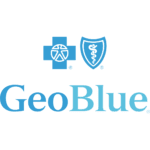 Premium Benefits, Coverage and Service
Define your deductible and prescription benefits
For Foreigners in the US or US citizens abroad
Plan Details
|
View Brochure
For visitors and short-term cover, visit: Panama Travel Insurance
Recommended Hospitals for Expats in Panama
Panama has medical hubs in David and Chitré, so you shouldn't have to travel too far if you need more advanced treatments and find yourself outside Panama City. Other than the recommended hospitals, travelers and expats can also seek high-quality care at the following facilities.
Hospitals In David
Centro Medico Mae Lewis
Vía Interamericana, David, Chiriquí
Phone: (507) 775-4616
Email: servicioalpaciente@cmaelewis.com
Centro Medico Mae Lewis is the leading private hospital in the Chiriquí province and the largest medical center outside of Panama City.
Ave. 3ra. Y Calle Central, David, Chiriquí
Phone: (507) 774-0128
Whatsapp: (507) 6421-8289
Hospitals In Chitré
Clínica Hospital Dr. Venancio Villarreal
Av. Carmelo Spadafora, Chitre, Panama
Phone: (507) 996-2360 Clinica San Juan Bautista
Av. Carmelo Spadafora, Chitre, Panama
Phone: (507) 996-4448
Whatsapp: (507) 6781-5220
Hospitals In Coronado
Clínica San Fernando Coronado
Av. Roberto Eisenmann, Las Lajas, Panama
Phone: (507) 240-1167
This clinic is a satellite facility of the previously mentioned JCI-accredited Clinica Hospital San Fernando in Panama City.
More Hospitals In Panama City
Hospital Pacífica Salud Costa del Este
Avenida Costa del Sol, Panama City, Panama
Phone: (507) 204-8000
Email: info@pacificasalud.com
The Panama Clinic (Public hospital)
Ramón H Jurado, Centro Pacific Center Torre B, Panama City, Panama
Phone: (507) 310-1111
Hospital Santa Fe
Av. Simón Bolívar, Panama City, Panama
Phone: 360-7400
Hospital Santo Tomas (Public hospital)
Calle 37 Este, Panama City, Panama
Phone: (507) 507-5600
Related: