Best Hospitals in New Zealand for Visitors and Foreigners
New Zealand provides excellent healthcare to both citizens and visitors. The hospitals in New Zealand are clean and safe, with routine updates to technology and medical licenses. Hospitals are mainly located in cities and larger towns; therefore, if you are in a remote area, it may be challenging to reach a hospital promptly. The largest hospital is located in Auckland; it is a publicly funded hospital and provides extensive care to patients. Overall, expats and visitors should have no trouble finding a great hospital or general practitioner while staying in New Zealand.
Healthcare in New Zealand
New Zealand has a free, public healthcare system offered to citizens and some work visa holders. Although New Zealand residents must pay heavy government subsidies for a free healthcare system, they believe everyone deserves a ' fair go in life.' Non-residents can benefit from public healthcare but must pay for the cost of services. Therefore, visitors and expats should purchase private medical insurance from their home country before traveling to New Zealand to save money.
How Many Hospitals are in New Zealand?
New Zealand has around 40 public hospitals around the country, mostly in cities and larger towns. The public hospitals offer care to every citizen free of charge, but if you are a non-resident, you will have to pay for the services provided to you. Waiting times at these hospitals vary, but if your case is urgent, you will be placed on an immediate surgical list and be seen right away.
Private Healthcare and Hospitals
Some New Zealand residents opt for additional private medical insurance along with the government provided public healthcare. Non-residents traveling to New Zealand with private medical insurance may use the private hospitals located around the country.
Medical Emergencies While Abroad in New Zealand
Medical emergencies in New Zealand are responded to right away. If you find yourself in a medical emergency, call the number 111 for an ambulance. Ambulances are free in the Wellington area, but in other areas, there may be a charge. Hospitals in New Zealand run a 24-hour emergency department so that you can be seen at any time of day or night in a time of crisis.
Accident Coverage
If you are injured while visiting New Zealand, the Accident Comprehension Scheme covers most of your medical costs. When you are injured, see a medical provider first, and then they will claim you. You may make a claim up to 12 months after your accident in New Zealand. The scheme offers no-fault cover, which provides protection for any accident, no matter what you were doing or who was at fault. The scheme will cover you as long as it falls under their legislation, considering there is physical damage to your body, such as a broken bone or dislocation. Overall, the government highly recommends visitors to travel to New Zealand with a comprehensive international medical insurance to ensure peace of mind while you are away.
Non-Medical Emergencies While in New Zealand
New Zealand healthcare offers non-medical emergency services as well. General Practitioners (GPs) work in public medical centers and provide care to those, not in a medical emergency. There are over 3,500 GPs in New Zealand located in almost every city, town, and suburb. To find a GP, you can search through the front of the White Pages telephone book under 'Registered Medical Practitioners and Medical Centres.' Doctors at no charge will see those with free public healthcare. Residents and non-residents with private medical insurance can go to a private medical center and receive care but must pay for the services.
Top-Ranked Private Hospitals in New Zealand
Bowen Hospital
Phone Number: +64 4-479 2069
Address: 98 Churchill Drive, Crofton Downs, Wellington 6035, New Zealand
Bay Of Islands Hospital, Government Hospital
Phone Number: +64 9 404 0280
Address: Hospital Road, Kawakawa 0210, New Zealand
MercyAscot Epsom, Mercy Hospital
Open Daily 6 AM-8 PM
Phone Number: +64 9-623 5700
Address: 98 Mountain Road, Epsom, Auckland 1023, New Zealand
Southern Cross Auckland Surgical Centre
Open Daily 10 AM-8 PM
Phone Number: +64 6-759 4820
Address: 4310/205 Saint Aubyn Street, New Plymouth 4310, New Zealand
St George's Hospital
Open 24 Hours
Phone Number: +64 3-375 6000
Address: 249 Papanui Road, Strowan, Christchurch 8014, New Zealand
List of Hospitals in New Zealand
Auckland Hospital
Auckland, New Zealand
Open 24 Hours
Phone Number: +64 9-367 0000
Address: 2 Park Road, Grafton, Auckland 1023, New Zealand
Wellington Hospital
Wellington, New Zealand
Open 24 Hours
Phone Number: +64 4-385 5999
Address: 23 Mein Street, Newtown, Wellington 6021, New Zealand
Middlemore Hospital
Otahuhu, Auckland, New Zealand
Open 24 Hours
Phone Number: +64 9-276 0044
Address: 100 Hospital Road, Otahuhu, Auckland 2025, New Zealand
Christchurch Hospital
Open 24 Hours
Phone Number: +64 3-364 0640
Address: 2 Riccarton Avenue, Christchurch Central City, Christchurch 8011, New Zealand
Dunedin Public Hospital
Open 24 Hours
Phone Number: +64 3-474 0999
Address: 201 Great King Street, Dunedin 9016, New Zealand
Taranaki Base Hospital
Open 24 Hours
Phone Number: +64 6-753 6139
Address: David Street, Westown, New Plymouth 4310, New Zealand
Waikato District Health Board
Open 24 Hours
Phone Number: +64 7-839 8899
Address: Pembroke Street, Hamilton West, Hamilton 3204, New Zealand
Greenlane Clinical Centre
Open Monday through Friday 7:30 AM-5 PM, Saturday 8 AM-12 PM
Phone Number: +64 9-367 0000
Address: 214 Green Lane West One Tree Hill, Epsom, Auckland 1051, New Zealand
Wakari Hospital
Open Daily 7:45 AM-6 PM
Phone Number: +64 3-474 0999
Address: 369 Taieri Road, Halfway Bush, Dunedin 9010, New Zealand
Waitakere Hospital
Open 24 Hours
Phone Number: +64 9-839 0000
Address: 55-75 Lincoln Road, Henderson, Auckland 0610, New Zealand
North Shore Hospital
Open 24 Hours
Phone Number: +64 9-486 8900
Address: 124 Shakespeare Road, Takapuna, Auckland 0620, New Zealand
Lakes District Hospital
Open 24 Hours
Phone Number: +64 3-441 0015
Address: 20 Douglas Street, Frankton, Queenstown 9300, New Zealand
Hutt Hospital
Open 24 Hours
Phone Number: +64 4-566 6999
Address: 638 High Street, Lower Hutt 5010, New Zealand
Wellington Regional Hospital
Open 24 Hours
Phone Number: +64 4-385 5999
Address: 49 Riddiford Street, Newtown, Wellington 6021, New Zealand
Best Health Insurance Plan for Expats in New Zealand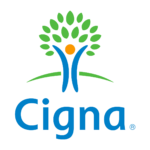 The flexibility to tailor a plan to suit your individual needs
Access to Cigna Global's trusted network of hospitals and doctors
The convenience and confidence of 24/7/365 customer service
Plan Details
|
View Brochure
Best Health Insurance Plan for US Citizens Living in New Zealand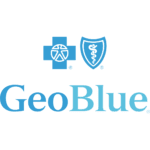 Premium Benefits, Coverage and Service
Define your deductible and prescription benefits
For Foreigners in the US or US citizens abroad
Plan Details
|
View Brochure
Read More: International Hospitals in other popular Expat countries: Best Hospitals in the US, Hospitals in UK, Spanish Hospitals, Hospitals in Germany, Hospitals in Thailand, Hospitals in Ireland, Best Hospitals in the Philippines
Related: