Hospitals in Dubai for Foreigners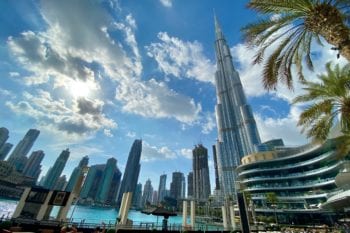 Dubai, the largest city in the United Arab Emirates, is a jewel of a place. Tourists head there to enjoy the amazing architecture and many shopping options. The city is also home to numerous expats—about 90% of the population consists of foreign nationals. Expatriates and foreign visitors spend time working or sightseeing but also want to stay healthy. If you're a digital nomad or foreign tourist who needs medical care, whether for an emergency or a planned surgery, it can be hard to choose which Dubai hospital to visit. Fortunately, the city has many excellent hospitals with English-speaking doctors. Read on to learn where to find the best hospitals in Dubai.
Does Dubai Have Good Hospitals?
Yes, there are great hospitals in Dubai for expats. Dubai has become a popular destination for medical tourists. Many hospitals in Dubai are accredited by Joint Commission International (JCI). JCI is an internationally trusted organization that aims to ensure patient safety, maintain hospital standards and reduce risks. Its accreditation means that a hospital will provide high-quality healthcare.
The Dubai Health Authority (DHA) oversees public and private hospitals. Dubai is also home to Dubai Healthcare City (DHCC). One of DHCC's goals is to attract medical tourists, so hospitals in this area are ready to welcome expatriates and foreigners.
What Are the 5 Best Hospitals in Dubai?
Newsweek's 2022 listing of the World's Best Hospitals included multiple Dubai hospitals. The five best hospitals in Dubai are also some of the best in the United Arab Emirates.
Rashid Hospital
315 Umm Hurair Second
Dubai, UAE
Inside UAE: 800342
Outside UAE: +971 4219 8888
info@dha.gov.ae
Rashid Hospital is JCI-accredited and the highest-rated Dubai hospital in Newsweek's rankings. It has a well-equipped emergency and trauma center.
Mediclinic City Hospital
Dubai Healthcare City
Building 37
Dubai, UAE
Inside UAE: 800 1999
cityhospital@mediclinic.ae
American Hospital Dubai
19th St – Oud Metha
Dubai, UAE
Makani No. 30095 92077
Inside UAE: 80024392
Outside UAE: +971 4377 5500
info@ahdubai.com
American Hospital became part of the Mayo Clinic Care Network in 2016. Its membership gives the hospital access to research, specialists and more at the Mayo Clinic, one of the top hospitals in the world. American Hospital was the first hospital in the Middle East to join this network.
Aster Hospital, Mankhool
Near Sharaf DG
Mankhool
Kuwait Road
Al Mankhool
Dubai, UAE
+971 4440 0500
Al Zahra Hospital
Sheikh Zayed Rd
Al Barsha
close to Mashreq Metro Station
Dubai, UAE
+971 4378 6666
info@azhd.ae
Is Healthcare Free in Dubai for Expats and Foreigners?
Employers must provide health insurance to expats and foreigners working legally in Dubai. If you're a legal worker for a company in the UAE, you're also eligible to receive a health card. This card allows you to receive care at Dubai's public hospitals. However, you may have to pay a portion of the bill (Dubai's Essentials Benefits Plan has patients pay 20% of their medical costs). And even if you're legally working in Dubai, your employer does not have to provide insurance coverage to your dependents. For these reasons, foreigners moving to Dubai for work should consider purchasing international insurance coverage before leaving their home country.
Global nomads and tourists cannot access free public healthcare in Dubai. If you fall into one of these categories, both public and private hospitals will expect you to pay for your care. To ensure access to affordable medical care, tourists should purchase travel insurance and digital nomads should look into international health insurance. Many of Dubai's high-quality private hospitals can use private insurance plans.
How Can Expats and Visitors Access Hospitals in Dubai?
Dubai is home to both public and private hospitals. Foreign residents with a health card can visit public hospitals. However, waiting times are shorter at private hospitals. These facilities also have a greater range of specialists.
Most of the private hospitals in Dubai for foreigners accept international health insurance plans. Tourists can get travel medical insurance that will cover any necessary care during a trip. Global nomads and expats will benefit from a longer-lasting international health insurance plan. These plans will cover you in Dubai, as well as in other places you visit. If you do not have insurance, or if your insurance is not accepted, facilities will expect you to pay upfront for almost all procedures.
Many private facilities were created with overseas visitors and medical tourists in mind. They want to make your visit a success. English is commonly spoken. Hospitals in Dubai for foreigners offer additional amenities for medical tourists. These include assistance with your visa, transport to and from the airport and coordinating with your insurance company.
Can a Tourist Visit the Hospital in Dubai?
If you're a tourist in Dubai and you need urgent medical care, you are welcome to visit any hospital in Dubai. Some foreign visitors come to Dubai specifically for medical treatment, as the city caters to medical tourists. The healthcare services offered include maternity care and surgeries. Many care providers speak English.
How Much Does it Cost to Visit a Hospital in Dubai?
Healthcare in Dubai is quite expensive, for several reasons. One is that the quality of care is excellent. But another is the sheer number of foreigners living in the UAE, compared to residents. Non-residents cannot access public healthcare, and so seek out private hospitals, which are more costly. Expats also tend to go for specialist treatments first, bypassing more affordable general care.
The best hospitals in Dubai offer packages for common procedures such as joint replacements, weight loss surgery, cosmetic surgery and coronary care. Such surgeries can range in price from around $6,000 USD for a face lift, to around $32,000 for a total knee replacement. While these costs might seem high to some expatriates, they are still often significantly lower than similar procedures in the United States. As always, the best plan for visiting hospitals in Dubai is to purchase international medical insurance before leaving your home country.
Do Any Hospitals in Dubai Offer Free Treatment?
For Emirati nationals, public healthcare is provided free of charge. Expats and other foreigners have to pay for their medical care. The only exception is for medical emergencies.
If you experience a medical emergency in Dubai, treatment to stabilize your condition will be provided for free. This is true of both public and private hospitals. After this, you'll need to pay for your care. Payment options include private insurance, such as an international insurance plan or travel medical insurance. If you do not have insurance, you will still have to pay for your care. Hospitals accept cash and credit cards.
Best Health Insurance Plan for Expats In Dubai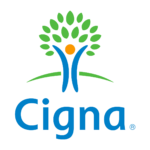 The flexibility to tailor a plan to suit your individual needs
Access to Cigna Global's trusted network of hospitals and doctors
The convenience and confidence of 24/7/365 customer service
Plan Details
|
View Brochure
Best Health Insurance Plan for US Citizens Living In Dubai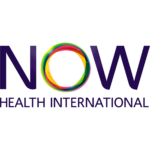 WorldCare is one of the most comprehensive, benefit-rich products in the international health insurance market today
Access to world-class health facilities worldwide
Talk to global member support 24/7/365
Plan Details
|
View Brochure
Recommended Hospitals for Expats in Dubai
Mediclinic Parkview Hospital
Al Barsha, South 3
Um Suqeim Road
close to the intersection with Sheikh Mohammed Bin Zayed Road (E311) and next to Dubai Miracle Garden
Dubai, UAE
Inside UAE: 800 1999
MCME-MPARInfo@mediclinic.ae
King's College Hospital London, Dubai Hills Hospital
Dubai Hills
Alkhail Road
Marabea' East Exit
+971 04 800 7777
info.ddh@kch.ae
NMC Specialty Hospital, Al Nahda
Amman Street, Next to Bait Al Khair Building
Al Nahda 2
Dubai, UAE
+971 4 267 9999
sphdxb.receptions@nmc.ae
Medeor 24×7 Hospital
Consulates Area
Bur Dubai Sheikh Khalifa Bin Zayed Street (D 88)
Dubai, UAE
+971 800 55
info.auh@medeor.ae
International Modern Hospital
Port Rashid Road
Al Mankhool Area
Bur Dubai
Dubai, UAE
+971 4 406 3000
info@imh.ae
Aster Hospital, Al Qusais
9 A Street
Al Qusais Industrial Area 2
Al Qusais
Dubai, UAE
+971 4440 0500
Zulekha Hospital Dubai
Doha Street
Al Nadha 2
Al Qusais
Dubai, UAE
Makani No. 3732498190
+971 600 52 4442
info@zulekhahospitals.com
Emirates Hospital Jumeirah
Jumeirah Beach Road
Near Dubai Canal, Jumeirah
Dubai, UAE
Inside UAE: 800 444 444
info@emirateshospital.ae
Saudi-German Hospital
Hessa Street, Al Barsha 3
Dubai, UAE
Inside UAE: 800 2211
Outside UAE: +971 4389 0000
info@saudigerman.com
Related Articles