South Korean Hospitals for Foreigners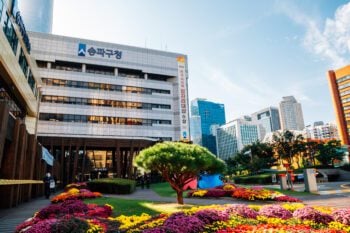 South Korea is known for a strong public health system and excellent hospitals and clinics. Hospitals in South Korea are among the best in the Organization for Economic Cooperation and Development (OECD), and South Koreans have an 82.7-year life expectancy, higher than the OECD average of 80.8.
If you are admitted to a South Korean hospital, you can expect state-of-the-art care, including the best in laboratory work, imaging, surgery, non-surgical treatment, medications and emergency care. With universal health care and affordable prices, South Korea's best hospitals are a smart choice for foreigners and expats.
Does South Korea Have Good Hospitals?
The 3,200 hospitals in the Republic of Korea are a key reason why the country ranks 14th overall in the 2021 World Index of Healthcare Innovation and ranked 3rd best healthcare system in the world. South Korea's single-payer universal health care system keeps costs lower, and visitors to the country get the same care as citizens.
Hospitals in the Republic of Korea are among the world's best medical centers. The highest quality medical centers in South Korea, officially named the Republic of Korea, feature ultramodern facilities and equipment and well-educated medical teams.
What Are the Most Prestigious Hospitals in South Korea?
If you're planning to move to South Korea for work or to retire, you'll want to know the best hospital in South Korea for you. Many of the best hospitals in the Republic of Korea are affiliated with universities and medical schools, giving them higher levels of expertise, technology and health care innovation.
As in many countries, the best South Korean hospitals are in or near metropolitan areas. They include these Seoul hospitals:
Asan Medical Center
88, Olympic-RO 43-GIL,
Songpa-Gu
Seoul 05505, Republic of Korea
82-2-3010-5001
int@amc.seoul.kr
Seoul National University Hospital
101, Daehak-ro Jongno-gu,
Seoul 03080, Republic of Korea
82-2-2072-0505
international@snuh.org
Samsung Medical Center
06351 81 Irwon-Ro, Gangnam-Gu
Seoul, Republic of Korea
82-2-3410-0200
ihs.smc@samsung.com
Severance Hospital – Yonsei University
50-1, Yonsei-Ro, Seodaemun-gu,
Seoul 0372, Republic of Korea
Seoul National University – Bundang Hospital
82 Gumi-ro, 173 Beon-gil, Gumi-ro, Bundang-gu, Seongnam-si,
Gyeonggi-do, Republic of Korea
82-31-787-2034
ihsi@snubh.org
What is the Most Advanced Hospital in South Korea?
While South Korean medical centers are among the world's best, Asan Medical Center was ranked as the country's most advanced because of the level of care provided. Newsweek gave the hospital a score of 97.76%.
Are There International Hospitals in South Korea?
Since Seoul welcomes travelers from around the world, its hospitals often care for foreign visitors. This is true for the medical centers in South Korea's metropolitan areas. International hospitals are counted by travelers as among the best in the world, so South Korea's hospitals qualify.
Do Doctors in South Korea Speak English?
Among the best surgical hospitals in Seoul, South Korea are international hospitals where medical staff speak English or have translators available. About 90 percent of the list of South Korea's best hospitals are in metropolitan areas, giving foreign residents a greater selection of hospitals with English-speaking care teams.
Can Foreigners Go to the Hospital in South Korea?
South Korea has a public health system that provides care to citizens as well as expats and visitors to the country. The Republic of Korea's universal health care system is funded through subsidies from the government, outside contributions and taxes on tobacco products. This makes care in South Korea hospitals more affordable than in some countries.
Foreigners and expats are required to sign up with the National Health Insurance Service (NHIS) program after living in the Republic of Korea for six months. If you register with the NHIS program, you can choose your own health care providers, clinics and hospitals in Seoul, South Korea, and throughout the country.
Also Read: South Korea's Healthcare System
Do Foreigners Get Free Health Care in South Korea?
South Korea has universal health care, but that doesn't mean a stay at a hospital is free. The cost of care in a South Korea hospital depends on what you're being treated for and the length of stay. But out-of-pocket costs for medical care in South Korea are usually far less than in the United States and other countries such as Germany, Austria, Canada and Ireland.
Everyone who has signed up for NHIS health care in Korea contributes to the plan. About 5% on average is deducted from employees' income for NHIS, a shared cost between workers and employers. Self-employed residents are taxed for NHI based on income and family members, and low-income families are exempt from NHI payments.
South Koreans' out-of-pocket payments can be higher than other OECD countries, but the cost of medical care is affordable. Out-of-pocket payments for inpatient hospital care range between 10% and 20% of the bill. Outpatient clinical care costs can be about 40% to 50% of the cost, plus a consultation fee.
International health insurance in the Republic of Korea is used by foreign residents to lower out-of-pocket costs for care in South Korea's best hospitals. Some policies cover the cost of traveling back to your home country for care.
Is Health Care Free in South Korea for Tourists?
Accidents and illnesses can happen on vacations. Medical care is available to tourists at the best hospitals in South Korea, but there will likely be a bill even for a clinic visit. International health insurance can cover these unexpected costs.
Best Health Insurance Plan for Expats In South Korea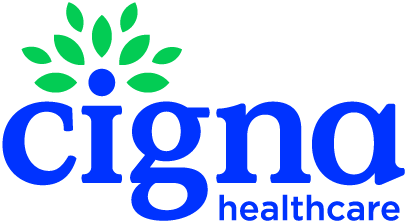 The flexibility to tailor a plan to suit your individual needs
Access to Cigna Global's trusted network of hospitals and doctors
The convenience and confidence of 24/7/365 customer service
Plan Details
|
View Brochure
Best Health Insurance Plan for US Citizens Living In South Korea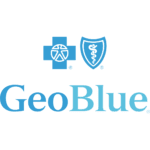 Premium Benefits, Coverage and Service
Define your deductible and prescription benefits
For Foreigners in the US or US citizens abroad
Plan Details
|
View Brochure
Recommended Hospitals for Expats in South Korea
The medical centers vying for the title of best hospital in Seoul, South Korea, and other South Korean cities include:
Hospitals In Seoul
The Catholic University of Korea – Seoul St. Mary's Hospital
222 Banpo-Daero, Seocho-Gu
Seoul, Republic of Korea
02-2258-5745 (82-2-2258-5745
ihcc@catholic.ac.kr
Korea University – Anam Hospital
73 Goryeo Dae-ro, Seongbuk-gu
Seoul 02841, Republic of Korea
82-2-920-5677
kumcihc@kumc.or.kr
Kyung Hee University Medical Center
23, Kyungheedae-ro, Dongdaemun-gu,
Seoul, Republic of Korea, 02447
82-2-958-9644
Gangnam Severance Hospital – Yonsei University
211, Eonju-ro, Gangnam-gu,
Seoul 06273, Republic of Korea
82-2-2019-3600 / 3690
gnseverance2@yuhs.ac
Chung-Ang University Hospital
06973, 102, Heukseok-ro, Dongjak-gu,
Seoul, Republic of Korea
82-2-6299-3025
cauic@cauhs.or.kr
Konkuk University Medical Center
120-1 Neungdong-ro (Hwayang-dong), Gwangjin-gu,
Seoul 05030, Republic of Korea
02-2030-8361
Kangbuk Samsung Hospital
29, Saemunan-ro, Jongno-gu,
Seoul, Republic of Korea
82 (0)2 2001 5100
kbsmc.ic@samsung.com
Hospitals In Suwon City
Ajou University Hospital
206, World cup-ro, Yeongtong-gu, Suwon-si, Gyeonggi-do,
Suwon City, 16499, Republic of Korea
82-31-219-1552
gsis@ajou.ac.kr
Hospitals In Busan
Pusan National University Hospital
4~61F, 2, 3th Street, Yuen Peace Road, Nam-gu,
Busan (Daejeon), Republic of Korea
051-626-4660
namgumhc@hanmail.net
Inje University – Hyundae Paik Hospital
875, Haeun-Daero, Haeundae-gu
Busan, 48108, Republic of Korea
82-51-797-0566
Dong-A University Hospital
26 Daesingongwon-Ro Seo-Gu
Busan,49201, Republic of Korea
82-51-240-2306
sjunlee@damc.or.kr
Hospitals In Incheon Metro Area
Hallym Hospital
22 Gwanpyeong-ro 170beon-gil, Dongan-gu, Anyang-si,
Gyeonggi-do
82-31-380-4026
leejh0105@hallym.or.kr
Hospitals In Daejeon
Konyang University Hospital
Daejeon Metropolitan City,
Seo Gwangju-dong-ro 158
1577-3330
Daejeon Eulji Medical Center – Eulji University
35233, 95, Dunsanseo-Ro, Seo-Gu,
Daejeon, Republic of Korea
82-1899-0001
Chungnam National University Hospital
99 Daehak-ro, Yuseong-gu,
Daejeon 34134, Republic of Korea
82-42-821-5114
Hospitals In Gwangju
Chonnam National University Hospital
42 Jebong-ro, Dong-gu,
Gwangju 61469, Republic of Korea
82-62-220-6016
imccnuh@gmail.com
Related: