How Many Hospitals are in Greece?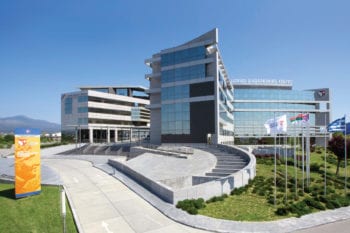 In Greece, there are currently 283 hospitals. Greece has both public and private hospitals and it is believed that there is actually an oversupply of beds in these hospitals.
How are the Hospitals in Greece?
The healthcare system in Greece is very good and was once ranked as one of the best healthcare systems in the world. The Greeks have one of the highest life expectancies in the world. There are some differences in quality care based on if you are on the main island vs. smaller islands. Since Greek's financial crisis, less money has been spent on healthcare which has led to a decrease in the quality of care.
Is Healthcare Free in Greece?
Greece operates a National Health System, also known as ESY. ESY provides all residents will free and accessible healthcare. Expats who are working, looking for work, or on a pension must contribute to the IKA, which is social security in Greece, and therefore will receive free or subsidized healthcare. Citizens of the E.U. may have access to free public healthcare for a certain amount of time if they have their European Health Card. The Greek healthcare system is made up of public and private healthcare providers. It is recommended that expats traveling to Greece purchase full private health insurance as Greek public healthcare is not comprehensive. In cases where the government does not cover 100% of the medical costs, private insurance can cover the portion of the bill.
Private vs Public Hospitals in Greece
Conditions are known to be much better in private hospitals than in public. Private hospitals tend to have newer equipment than public hospitals. Public hospitals in Greece are underfunded leading to overcrowding, hygiene problems, and lack of proper nourishment for patients. For many patients, families are expected to bring food to patients. Doctors and nurses are more likely to speak English in private hospitals. Treatment in private facilities can be very expensive and is not covered by the IKA.
Public Healthcare in Greece
Expats can have access to public healthcare if they contribute to Greece's social security program, known as IKA. An expat must apply for national health insurance that is run by the IKA. Expats will receive a social security card known as AMKA. If an expat goes to an IKA-approved practitioner, healthcare is usually free. Expats will still have to pay a fee for prescriptions.
General vs. Specialized Hospitals
Hospitals in Greece are split into two categories; general and specialized. General hospitals have multiple specialty departments that most medical cases while specialized hospitals focus completely on one specialty.
Do Doctors in Greece Speak English?
Many healthcare professionals in Greece speak English as a lot of them have been trained in North America or the UK. Healthcare professionals in private hospitals are more likely to speak English than in public hospitals.
Emergency Numbers in Greece
100 - police
199 - fire
166 - emergency medical service
108 - coast guard
112- expats should use this number for an English operator
Top Hospitals in Greece
251 Air Force General Hospital
Leof. Panagioti Kanellopoulou, Athina 115 25, Greece
+30 21 0746 3399
AHEPA University Hospital
Kiriakidi 1, Thessaloniki 546 21, Greece
+30 231 330 3110
"Aghia Sofia" General Children's Hospital
Thivon 1, Athina 115 27, Greece
+30 21 3201 3000
Alexandra General Hospital
Lourou 4-2, Athina 115 28, Greece
+30 21 0338 1100
Aiginiteio University Hospital
Leof. Vasilissis Sofias 72, Athina 115 28, Greece
+30 21 0728 9400
Corfu General Clinic
Corfu 491 00, Greece
+30 2661 036044
Evaggelismos General Hospital
Ipsilantou 45-47, Athina 106 76, Greece
+30 21 3204 1000
General Hospital of Argos
Korinthou 191, Argos 212 00, Greece
+30 2751 024456
Laikο General Hospital of Athens
Agiou Thoma 17, Athina 115 27, Greece
+30 21 3206 0800
Mediterraneo Hospital
Ilias 8-12, Glifada 166 75, Greece
+30 21 0911 7000
Santorini Hospital
Καρτεραδος, Thira 847 00, Greece
+30 2286 035300
Sismanogleio General Hospital
Sismanogliou 37, Marousi 151 26, Greece
+30 21 3205 8001
Thriasio General Hospital of Elefsina
Λεοφ. Γ. Γεννηματά, 196 00, Greece
+30 21 3202 8000
Tzaneio Prefecture General Hospital of Piraeus
Leoforos Afentouli, Zanni ke, Pireas 185 36, Greece
+30 21 3208 1000
Best Health Insurance Plan for Expats in Greece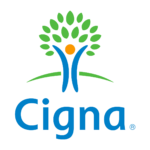 The flexibility to tailor a plan to suit your individual needs
Access to Cigna Global's trusted network of hospitals and doctors
The convenience and confidence of 24/7/365 customer service
Plan Details
|
View Brochure
Best Health Insurance Plan for US Citizens Living in Greece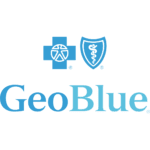 Premium Benefits, Coverage and Service
Define your deductible and prescription benefits
For Foreigners in the US or US citizens abroad
Plan Details
|
View Brochure