Hospitals in the Netherlands for Foreigners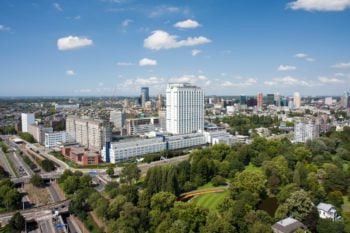 When you think of the Netherlands, you're likely to picture fields of colorful tulips and bridges over glistening canals — not hospitals. But this favorite destination of expats and travelers is also well-known for its high concentration of elite medical institutions.
However, some Dutch hospitals and clinics stand out for visitors, non-citizens, and expats needing medical assistance. This guide to the best hospitals in the Netherlands for foreigners and travelers will reveal the internationally top-rated institutions with the most prestigious accreditations that the land of windmills has to offer.
Does the Netherlands Have Good Hospitals?
Foreigners in the Netherlands can rest assured that world-class hospitals and medical care are easily accessible across the country. Though only half the size of the U.S. state of South Carolina, the Netherlands is home to seven hospitals that rank within the top 130 in Newsweek's The World's Best Hospitals in 2022. A total of ten Dutch hospitals made Newsweek's list, including three that also received The Gold Seal of Approval® from Joint Commission International (JCI). JCI only awards this prestigious accreditation to institutions meeting the organization's rigorous standards for global healthcare.
It's important to note that the Dutch National Health Service does not cover visitors. Those planning to live or work in the Netherlands for at least four months, as well as those who need a Schengen visa, are required by Dutch law to buy insurance. For all other visitors, the government does not require travel insurance – but it will help you avoid large medical bills. You can learn more about the requirements for insurance by reading our article on the Netherlands' healthcare system.
What Are the 5 Best Hospitals in the Netherlands?
The following institutions are all ranked within the top 100 in Newsweek's The World's Best Hospitals in 2022, and all are university-affiliated. Two have also received the JCI Gold Seal of Approval®. These five hospitals have top-quality patient care, state-of-the-art facilities and reputations for specializations and research that extend beyond the Netherlands' borders.
Location AMC
Meibergdreef 91105 AZ
Amsterdam Zuidoost
Tel: +31 20 566 9111
Email: patientenvoorlichting@amc.nl
Amsterdam University Medical Center (UMC) is affiliated with the University of Amsterdam and is a leader in medical research. The hospital has received The Gold Seal of Approval® from JCI and has received recognition for multiple specializations. In 2022, Amsterdam UMC was ranked 51st in the world for neurology and ranked within the top 200 in the world for cardiology in Newsweek's World's Best Specialized Hospitals.
Location VUmc
De Boelelaan 1117
1081 HV Amsterdam
Tel: +31 20 444 4444
Email: zorgsupport@vumc.nl (Patient Information Desk)
In 2018, Amsterdam UMC merged with the research hospital Vrije University Medical Center (VUmc) and now offers two top-rated locations under the same health system within the capital city. The VUmc location boasts a technologically advanced Imaging Center, which includes a rare PET MRI scanner.
UMC Utrecht
Heidelberglaan 100
3584 CX Utrecht
Tel: +31 88 755 5555
Email: info@umcutrecht.nl
UMC Utrecht is affiliated with Utrecht University and ranks within Newsweek's top 50 best hospitals in the world. Founded in 1636, Utrecht University has had an academic medical hospital in some form during most of its history. Today, UMC Utrecht is one of the largest hospitals in the Netherlands and was ranked within the top 250 for cardiology in Newsweek's World's Best Specialized Hospitals in 2022.
Leids Universitair Medisch Centrum (Dutch only)
Albinusdreef 2
2333 ZA Leiden
Tel: +31 71 526 9111
The Leiden University-affiliated Leids Universitair Medisch Centrum (Leiden University Medical Center) ranks at number 62 in Newsweek's 2022 Best Hospitals in the World list.
Radboud Universitair Medisch Centrum
Geert Grooteplein Zuid 10
Nijmegen 6525 GA
Tel: +31 24 361 1111
Email: voorlichting@radboudumc.nl
Another university-affiliated hospital, Radboud Universitair Medisch Centrum (Radboud University Medical Center) is affiliated with Radboud University Nijmegen. It has received The Gold Seal of Approval® from JCI. Newsweek has ranked Radboud 74th in its 2022 list of the world's best hospitals.
Erasmus MC
Dr. Molewaterplein 40
3015 GD Rotterdam
Tel: + 31 10 704 0704
Erasmus MC in Rotterdam is affiliated with Erasmus University. It is a leading European research institution and specifically has expertise in rare conditions and diseases. Erasmus MC also has a Netherlands Institute for Accreditation in Healthcare (NIAZ) accreditation. Fun fact: If you're healthy enough to ride your bike to the hospital, the Erasmus website offers a downloadable map to plan your cycling route and bike storage for when you arrive.
How Can Expats and Visitors Access Hospitals in the Netherlands?
Although the Netherlands has a National Health Service, hospitals in the country are private institutions that accept the government-mandated and supplemented private health insurance plans. There are three kinds of hospitals in the Netherlands: general, teaching and academic. A general hospital should meet most emergency needs. For more specialized care, experts recommend going to teaching or academic hospitals affiliated with universities. However, university hospitals are often the major hospitals providing general care in a city.
In the unfortunate event of an emergency while in the Netherlands, visitors should call 112 for an ambulance. Don't worry — the emergency dispatchers speak English if you have limited Dutch. An ambulance will likely transport you to the nearest hospital to ensure you get care as quickly as possible. If you can get to a hospital on your own, then you can choose to go to the institution of your choice. Keep in mind that if you are a foreigner without insurance, calling an ambulance will result in a bill for the ambulance services in addition to any care you receive at the hospital.
When you arrive, look for the registration desk. They will prompt you to provide your insurance information and complete any necessary paperwork. Once registered, you will likely receive a hospital ID card for future use. If you have travel insurance, you may need to obtain prior approval before a physician sees you.
Patients admitted to the hospital will be given a bed (with a phone and television) in a shared bay with up to 6 other patients. The bay may not be separated by gender.
For non-emergency visits, you may need to wait days or sometimes weeks for certain procedures, tests or scans. For example, to get a non-emergency CT scan or brain MRI at Amsterdam UMC (AMC location), the average wait time is 13-14 days. Having a referral from a local doctor may help reduce wait time and costs.
How Much Does it Cost to Visit a Hospital in the Netherlands?
Depending on the type of Dutch insurance plan you have, a one-night stay in a hospital in the Netherlands may cost about USD$153-$187 (not including any care or procedures). For an ER visit, you will likely be charged USD$311-$380. When it comes to physician care, you can expect to pay about USD$68-$83 for a medical consultation during working hours. If you have travel insurance, prices may vary depending on your plan. Without insurance, the cost of hospital care in the Netherlands may very quickly add up to thousands of dollars.
If you have Dutch health insurance and are not in an emergency, you may want to see a general practitioner (locally known as huisarts) before heading to a hospital. Getting a referral from a general practitioner to a hospital or to see a specialist may reduce your total costs.
If you are coming to live or work in the Netherlands, the government requires you to obtain Dutch health insurance within four months of your arrival, even if you have insurance in your country of origin. Premiums for a basic Dutch insurance plan start at USD$115 and come with deductibles — though these are significantly lower than in the States. Learn more about Dutch health insurance in our article on the Netherlands' healthcare system.
EU residents can use their European Health Insurance cards during stays in the Netherlands of less than a year.
Best Health Insurance Plan for Expats in the Netherlands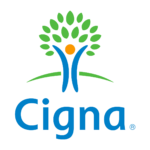 The flexibility to tailor a plan to suit your individual needs
Access to Cigna Global's trusted network of hospitals and doctors
The convenience and confidence of 24/7/365 customer service
Plan Details
|
View Brochure
Best Health Insurance Plan for US Citizens Living in the Netherlands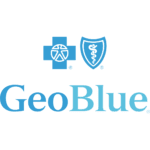 Premium Benefits, Coverage and Service
Define your deductible and prescription benefits
For Foreigners in the US or US citizens abroad
Plan Details
|
View Brochure
Recommended Hospitals for Expats in the Netherlands
If a coffee and a stroopwafel don't cure what ails you, then you can feel confident knowing you can get excellent care at hospitals in the Netherlands. These modern facilities each contribute to the Netherlands' long-standing reputation as a global healthcare leader. You will be in good hands if you require emergency care or specialists in cardiology, neurology, dermatology, or gastroenterology.
Universitair Medisch Centrum Groningen (Dutch only)
Hanzeplein 1
9713 GZ Groningen
Tel: +31 50 361 6161
Universitair Medisch Centrum (University Medical Center) Groningen (formerly Groningen University Hospital) ranks 111th in Newsweek's The Best Hospitals in the World in 2022. Among hospitals in the Netherlands, Newsweek ranks it 6th.
Academisch Ziekenhuis Maastricht
Debyelaan 25
6229 HX Maastricht
Tel: +31 43 387 6543
Academisch Ziekenhuis Maastricht (Maastricht University Medical Center+ or Maastricht UMC+) ranks 7th among hospitals in the Netherlands, according to Newsweek. The institution ranks 128th among Newsweek's best hospitals in the world.
Sint Antonius Ziekenhuis 
Koekoekslaan 1
3435 CM Nieuwegein
Tel: +31 88 320 3000
Sint Antonious Zeikenhuis (Saint Anthony's Hospital) is included in Newsweek's The Best Hospitals in the World in 2022. According to Newsweek, Sint Antonious Zeikenhuis ranks 9th among hospitals in the Netherlands.
Isala Zwolle (Dutch only)
Doctor van Heesweg 2
8025 AB Zwolle
Tel: +31 88 624 5000
Isla Zwolle has received The Gold Seal of Approval® from JCI and specializes in arrhythmia, cardiac surgery, in vitro fertilization (IVF) and neurosurgery.
Related Articles: