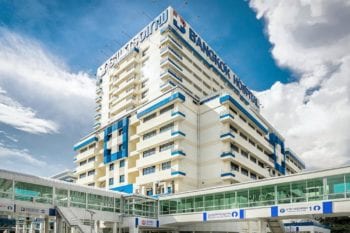 An Expat's Guide to Hospitals in Vietnam
If you are planning travel or even relocation to Vietnam, one of your major questions should be accessing healthcare should you need it. Wherever you are in the world, you are never immune from the unexpected happening medically; injuries and emergencies that require medical attention can happen anywhere. By having an idea of what you can expect as well as a plan in place, you can be ready to face the unexpected that comes with traveling to new lands. Here is a guide on how to access healthcare through hospitals in Vietnam.
Does Vietnam Have Good Hospitals?
As of 2016, there were a total of 1, 346 hospitals in Vietnam, 1,161 of which were public, and 185 were private. In trying to determine whether the country's hospitals are good, the question of public or private makes all the difference. Like many countries, Vietnam's hospitals are divided into those categories. While Vietnam is still attempting to provide all of its citizens with universal healthcare, about 80% are currently covered. Additionally, the government pays full and partial healthcare costs of certain low-income groups as well as certain professions. This has led to a system where the public hospitals are there to serve those receiving government and government-subsidized healthcare, while the private hospitals are to serve those who can afford it and find the public system inadequate.
Vietnam's Public Hospitals
If you are coming from Western Europe or North America, Vietnam's public hospitals will not be up to the standards to which you are accustomed. Additionally, it is likely the doctors, aides and nurses will only speak Vietnamese. Western visitors to Vietnam are likely to find the public hospitals overcrowded and inadequate.
Private Hospitals in Vietnam
On the other hand, many private hospitals are specifically geared towards Western Expats and visitors. In the major cities, private hospitals hire doctors coming from places such as Korea, France, Japan, and the United States, as well as Vietnamese doctors who have trained internationally. Language barriers are much less likely to be a problem for those who speak English or French.
Best Hospitals in Vietnam
Ho Chi Minh's City International Hospital is the highest-ranked international hospital in the country. With a capacity of 320 beds, it boasts 21 specialties, including general surgery, orthopedics, cardiology intervention, and neurology intervention. It serves over 400,000 patients a year through its outpatient system and 25% of those it serves are foreigners.
City International Hospital
No. 3, Street 17A, Binh Tri Dong B Ward, Binh Tan Dist.,
Ho Chi Minh City, Vietnam
Tel: + 84 28 6280 3333
Fax: + 84 28 6290 8800
Vietnam's largest and most well-regarded chain of hospitals is Hoan My Medical Corporation, with seven hospitals and one clinic at various locations across the country. It has 1.8 million patient visits annually and its specialties also run a wide gamut and include gastroenterology, cardiology, gerontology, obstetrics, gynecology, and pediatrics.
Hoan My Medical Corporation
11th Floor, TNR Tower, 180-192 Nguyen Cong Tru Street
Nguyen Thai Binh Ward, District 1,
Ho Chi Minh City Vietnam
Tel: +84 028 3820 6001
Fax: +84 028 3820 7031
List of Hospitals for Expats in Vietnam
The majority of Vietnam's private hospitals, especially the most highly regarded ones are centered in Hanoi and Ho Chi Minh City. Below we've included a list of hospitals in both cities that are recommended for expats. In addition, we are including a dental clinic at the end of each list, because just like medical emergencies, dental ones can strike at any time.
Hospitals in Hanoi
Franco-Vietnamese Hospital
6 Nguyen Luong Bang St.
Saigon South (Phu My Hung) Tan Phu Ward
District 7
Ho Chi Minh City Vietnam
Tel: + 84 8 411 3333
Fax: + 84 8 411 3334
Hanoi French Hospital  (formerly Viet Nam International Hospital)
No. 1 Phuong Mai Road, Dong Da
Hanoi
Vietnam
Tel: + 84 4 574 0740
Fax: + 84 4 869 8443
International SOS Clinic Central Building
31 Hai Ba Trung
Hoan Kiem District Hanoi
Vietnam
Tel: + 84 4 934 0555
Fax: + 84 4 934 0556
Hanoi Family Medical Practice
Building A1, Van Phuc Diplomatic Compound Ground Floor, Suite 109-112 Kim Ma Road
Hanoi Vietnam
Tel: + 84 4 843 0748
Fax: + 84 4 846 1750
Hanoi Dental Clinic
Building A2, Van Phuc Diplomatic Compound Ground Floor, Suite 101-102 Kim Ma Road
Hanoi
Vietnam
Tel: + 84 4 823 0281
Hospitals in Ho Chi Minh City
Hospital in Da Nang
Though we recommend heading to a private hospital in Hanoi or Ho Chi Minh City for serious medical concerns while in Vietnam, there is a highly rated clinic in Da Nang that is part of a larger group that also serves Hanoi and Ho Chi Minh.
Da Nang Family Medical Practice
50-52 Nguyen Van Linh Str. Nam Duong Ward
Hai Chau District
Da Nang City
Vietnam
Tel: + 84 511 583 699
Fax: + 84 511 583 049
How Do Rural Hospitals in Vietnam Compare to Those in the City?
In the case of Vietnam, it makes a huge difference! It is important to remember that not too long ago, expats routinely left Vietnam entirely and traveled to Kuala Lumpur, Bangkok, or Singapore for medical procedures. Now with both Vietnam's economy growing, as well as the booming tourism industry and the country's increasing attraction to expats and immigrants, there has been a large growth in the healthcare industry in general. This is especially true for private healthcare that is geared towards offering the care Westerners are used to. However, the growth in the private healthcare industry and in private hospitals is concentrated almost entirely in Ho Chi Minh City and Hanoi.
If you are planning to travel to more rural areas of the country it is important to know that you will likely have to return to one of those two cities before accessing the kind of medical care you are used to. There are remote areas where even access to the public healthcare system will be limited or non-existent. Those traveling outside the larger cities will find public hospitals perfectly adequate for dealing with smaller medical needs without requiring extra travel. However, you should plan on bringing a translator with you to the public hospital if you do not speak Vietnamese.
How Much Does Healthcare in Vietnam Cost?
While generally, healthcare costs are much lower than in the United States and other western countries, expats and visitors will likely pay significantly more than local residents, especially for better private care. That is why it is quite important to have insurance. Additionally, if you plan on spending a great deal of time traveling or living in Vietnam it is a good idea to make sure that your insurance is accepted by private hospitals in Vietnam. Make sure it will provide coverage in nearby countries like Thailand and Malaysia, as many expats and wealthy Vietnamese continue to travel to these countries for major medical procedures.
For travelers and expatriates alike, access to Vietnam's private hospitals is an important part of having a safe and enjoyable time in Vietnam. And access to private healthcare means paying for it. Make certain that you have the right international insurance so you can be certain you are covered in Vietnam.
For longer stays, find a great Expat Medical Insurance Plan.
Best Health Insurance Plan for Expats in Vietnam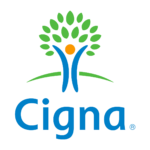 The flexibility to tailor a plan to suit your individual needs
Access to Cigna Global's trusted network of hospitals and doctors
The convenience and confidence of 24/7/365 customer service
Plan Details
|
View Brochure
Best Health Insurance Plan for US Citizens Living in Vietnam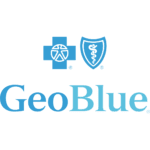 Premium Benefits, Coverage and Service
Define your deductible and prescription benefits
For Foreigners in the US or US citizens abroad
Plan Details
|
View Brochure
Find more International Hospitals and healthcare options in popular Expat countries: Hospitals in Thailand, Hospitals in Mexico, Hospitals in Malaysia, Hospitals in Australia, Hospitals in France, Hospitals in Israel, Hospitals in Turkey, Hospitals in Philippines, Hospitals in Ireland.
Related: