Hospitals in Guatemala Recommended to Expats and Visitors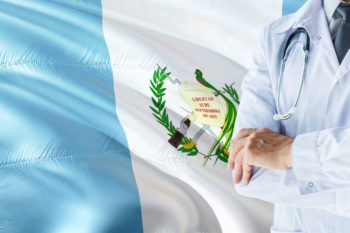 Guatemala, "the land of eternal spring," with its affordability and beaches, is becoming increasingly popular as a destination for visitors as well as a landing spot for expatriates. Whether you plan to stay a long time in the country, or your visit will be briefer, it is important to make certain that you can access healthcare in case of illness. For both emergency situations, as well as regularly scheduled appointments, that often means going to the hospital. Here is a guide to what you need to know about Guatemalan hospitals.
Are Hospitals Good in Guatemala?
For much of the second half of the twentieth century, Guatemala was involved in the Civil War, which ended in the 1980s. During that time, very little was invested in any public infrastructure. This means that Guatemala's entire healthcare system has been built since that time. And while the constitution promises all of its citizens' universal healthcare, the system is too underfunded to fully deliver on that promise. For this reason, it is especially important to make certain that you go to the correct hospital to get the quality healthcare you need.
What Kinds of Hospitals are in Guatemala?
The Guatemalan healthcare system is broken into three parts: a public sector, a non-profit private sector, and a for-profit private sector. The public healthcare system is made up of hospitals and clinics that are run by the Ministry of Health. This is overseen by the Social Security Institute and the armed forces.
List of Hospitals in Guatemala for Visitors and Expats
Hospital Herrera Llerandi
6A Avenida 8-71 zona 10
Guatemala, Guatemala
Tel: + 502 334 5959
Fax: + 502 331 5192
Hospital Angeles
2 Avenida 14-74
zona 1 Esquina
Guatemala, Guatemala
Tel: + 502 251 0743/230 0703
Fax: + 502 230 0490
Centro Hospitalario La Paz Zona 14
10 Calle 2-31
Zona 14
Guatemala, Guatemala
Tel: + 502 368 1955
Fax: + 502 366 1029
Hospital Centro Medico
6a Avenue3-47
zona 10
Guatemala, Guatemala
Tel: + 502 332 3555/334 2157
Fax: + 502 332 6151
Hospital Privado Hermano Pedro
Av El Desengano No 12A
Antigua, Guatemala
Tel: + 502 832 6421
Hospital Santa Lucia Calzada
Santa Lucia Sur 7
Guatemala, Guatemala
Tel: + 502 832 3122
Hospital La Esperanza
6ª. Ave. 7-49, zona 10
Tel. +502 2415-9000
Ext. 1325 or 1301
Language: Spanish. Many doctors speak English.
Nuestra Señora del Pilar
3ª calle 10-71, zona 15, Colonia Tecún Uman
Tel 2279-5000
Guatemalan Dentist
Dental Design
Diagonal 6, 12-42 zona 10
Edificion Design Center Torre 2 Oficina 1004
Tel. +502 2261-8905
USA (209) 201-0454
Language: Spanish and English spoken
What is the Difference Between Private and Public Healthcare in Guatemala?
With a total of 16.9 million residents and widespread poverty, many Guatemalans rely on the public healthcare system for all of their healthcare needs. Nonetheless, about 60% of residents choose to have insurance in the private sector instead. With brand name equipment, a larger emphasis placed on high-skill training, not to mention shorter wait times and better facilities, the market share of Guatemalans using private healthcare is expected to rise by 10% in the near future.
Is Healthcare Free in Guatemala?
The public healthcare system is free, both to Guatemalan citizens as well as to visitors. However, in order to use the public hospital services your case must be deemed serious enough to merit a visit. Additionally, they can sometimes be so underfunded that they run out of drugs and equipment. If spending time in Guatemala it is vital to have insurance that will cover private hospital visits in the country. These can be quite expensive, and many private hospitals require money upfront if there is no proper insurance coverage.
Before you travel to Guatemala, make sure you have the right health insurance!
Best Health Insurance Plan for Expats in Guatemala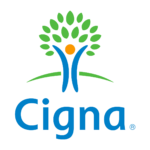 The flexibility to tailor a plan to suit your individual needs
Access to Cigna Global's trusted network of hospitals and doctors
The convenience and confidence of 24/7/365 customer service
Plan Details
|
View Brochure
Best Health Insurance Plan for US Citizens Living in Guatemala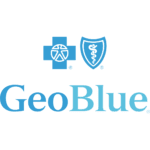 Premium Benefits, Coverage and Service
Define your deductible and prescription benefits
For Foreigners in the US or US citizens abroad
Plan Details
|
View Brochure
Find Health Insurance in Guatemala or shorter stays, find the best travel insurance companies for travel to Guatemala
How Much Does Healthcare in Guatemala Cost?
While Guatemala's private healthcare facilities offer world-class care, this also comes with a high price tag. The cost of surgeries and procedures at private hospitals can easily run into thousands of dollars. Costs are much lower than they would be out-of-pocket in the United States, but still high enough that you will certainly want insurance coverage. Here is a breakdown of the out-of-pocket costs for several procedures, with the typical price in the US included in parentheses:
Dental root canal: 180 ($540)
Colonoscopy: 940 ($2,250)
Rhinoplasty: 3,700 ($10,500)
In-Vitro fertilization: 7,000 ($25,000)
Hip Replacement: 11,200 ($50,000)
Cancer radiation therapy: 12,000 ($65,000)
Coronary artery bypass: 24,000 ($165,000)
How Many Hospitals Are in Guatemala?
With its three-tiered system, answering this question fully means breaking the groups of hospitals into their respective categories. There are 195 hospitals in the public sector and 2,502 clinics. Meanwhile, there are only 45 private hospitals in the country. In general, Guatemalans who can afford it, opt for the private healthcare system.
What is the Difference Between Hospitals in the Rural and Urban Areas of Guatemala?
All of the major hospitals and private hospitals are concentrated in the major cities. This means that access to quality healthcare outside of the large cities can be non-existent. If planning on doing traveling in more remote areas, it's a good idea to look for travel insurance that will provide coverage of emergency transport to a private hospital.
Some of the hospitals in the capital, Guatemala City, are so good that Guatemala has a medical tourist industry, attracting those from other Latin American countries, as well as visitors from the United States seeking more affordable healthcare than they can get at home. Guatemala City is home to the Medical District, which has 5 private hospitals as well as a world-class radiotherapy facility.
What Type of Healthcare System Does Guatemala Have?
With a GDP of $75.6 billion dollars, Guatemala spends very little on its healthcare infrastructure in relation to that GDP. In fact, at 2.6% it is the lowest spending in ratio to GDP in Central America. And though the government oversees their healthcare system with three different organizations, two social security-like institutions as well as one representing the armed services, there is truly no guarantee of quality. So while healthcare is "guaranteed" for all, it may not be useful unless a person can access private healthcare. This is why those who can afford private healthcare use it.
What Diseases Are in Guatemala?
There are some disease concerns and health conditions that are specific to Guatemala that visitors need to be aware of. One of the major causes of death in Guatemala is communicable diseases for which there already are effective treatments. Wealthier countries have eradicated many of these illnesses, but Guatemala has not. This especially puts infants at risk. Additional hazards include parasites and pesticide poisoning.
Find more International Hospitals and healthcare options in popular expat countries: Hospitals in Ireland, Hospitals in Costa Rica, Hospitals in Germany, Hospitals in Switzerland, Hospitals in Thailand
Related: