Brazilian Hospitals: Overview
Brazil has some of the best private sector hospitals in the world. They're especially celebrated for their cosmetic surgery procedures. The price of medical procedures at a hospital in Brazil is generally lower than in America, the UK, and other European countries, yet slightly higher than some Asian nations like Thailand and India. The number of hospitals in Brazil total over 6,000. Around 60% of the hospitals in Brazil are independently owned, either profit or non-profit, while the remaining 40% are public, being either Federal, State or Municipal hospitals. Staff at Brazilian hospitals are internationally trained and are equipped to work with international patients.
25 hospitals in Brazil are accredited by the Joint Commission International and are considered among the finest in Latin America. Many American physicians have been trained in cosmetic surgery by Brazilian doctors and so are either certified by the American Board of Plastic Surgery or are members of the American Society of Plastic and Reconstructive Surgeons.
Hospitals in Brazil excel in skin treatment, eye surgery, fertility treatments, wellness, general surgery, neurosurgery, weight loss surgery, heart surgery, cosmetic surgery, dental treatment, and hair transplant operation.
Read more about: International Health Insurance for Foreigners in Brazil, Brazilian Healthcare System, and Travel Insurance for Visitors to Brazil.
Best Hospitals in Brazil
Brazil Hospital Sirio E. Libanes
Rua Dona Adma Jafet, 91 Bela Vista, São Paulo, 01308-050
+55 11 3394 0200
Hospital Sao Jose
Rua Maestro Cardim, 769 – Bela Vista, São Paulo, 01323-900
+55 11 3505 1000
Hospital Samaritano
Rua Bambina, 98, Botafogo, 22251-050, Rio de Janeiro, RJ
+55 21 3444 1000
Hospital Copa d'Or
Magalhães de Figueiredo Street, 875 Copacabana, RJ
+55 11 3505 1000
Hospital Albert Einstein
Avenida Albert Einstein, 627/701, Morumbi, SP 05651-901
+55 21 2537 9722
List of Hospitals in Brazil
Clinica Sao Vicente
24 Rua Joao Borges Gavea, Rio de Janeiro 22451-100, Brazil
Tel: + 55 21 529 4422
Hospital Barra d'Or
Av Airton Sena 2541 Barra, Rio De Janeiro, Brazil
Tel: + 55 21 2430 3600
Hospital Do Coracao
R Auris Coelho 235 Lagoa Nova Natal, Brazil
Tel: + 55 84 209 2000
Hospital Memorial
Av Juvenal Lamartine No 979 Natal, Brazil
Tel: + 55 84 211 3636
Hospital Samaritano Rua Cons.
Brotero No. 1486, Sao Paulo 01232-011, Brazil
Tel: + 55 11 8240 022
Hospital Santa Lucia
W 3 Sul 716, Brasilia, Brazil
Tel: + 55 61 445 0000
Hospital Sao Lucas
Rua Maxaranguape 614 Tirol, Natal, Brazil
Tel: + 55 84 220 5433
Hospital Sao Mateus
Av Santos Dumont 5633 Papicu, Fortaleza, Brazil
Tel: + 55 85 234 1444
Hospital Sao Rafael
Av Sao Rafael 2152, Sao Marcos Salvador, Brazil
Tel: + 55 71 399 6225
Institute do Coracao – Sao Paulo (INCOR)
Avenida Dr. Eneas de Carvalho Aguiar No. 44, Sao Paulo 05403-000, Brazil
Tel: + 55 11 3069 5000
Quinta d'Or
Av Almirante Baltazar 435 Rio De Janeiro, Brazil
Tel: + 55 21 3461 3645
Unidade Diagnostica Einstein
Av. Brasil, 953 Jardin Paulista Sao Paulo 01431-000, Brazil
Tel: + 55 11 3086 0134
Best Health Insurance Plan for Expats in Brazil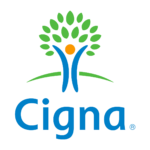 The flexibility to tailor a plan to suit your individual needs
Access to Cigna Global's trusted network of hospitals and doctors
The convenience and confidence of 24/7/365 customer service
Plan Details
|
View Brochure
Best Health Insurance Plan for US Citizens Living in Brazil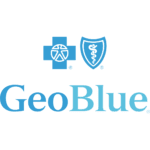 Premium Benefits, Coverage and Service
Define your deductible and prescription benefits
For Foreigners in the US or US citizens abroad
Plan Details
|
View Brochure
Read more in this series about International Hospitals and healthcare options in popular Expat countries: Hospitals in Australia, Chinese Hospitals for Expats, Hospitals in Canada, Hospitals in France, Hospitals in Germany, Hospitals in Israel, Hospitals in Italy, Hospitals in Mexico, Hospitals in Philippines, Hospitals in UK
Before you go, read: