Global Medical Health Insurance for Foreigners in Brazil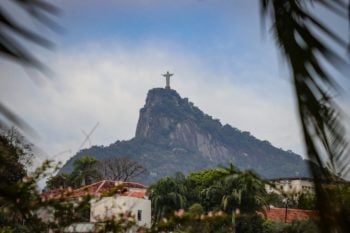 Brazil is popular with expats for the warm climate, friendly culture, and economic opportunities. Many foreigners living in Brazil settle in São Paulo, Rio de Janeiro, Brasilia, and Macaé, thanks to the number of employment options and strong infrastructure.  And while it's common for expats in Brazil to work in the oil and gas industry and the financial sector, international citizens work in every imaginable field, from photography to teaching English to non-profit development projects. As expats in all industries and all Brazil regions can attest, the country has a special magic to it, but there are challenges as well. Here's what foreigners living in Brazil need to know about Brazilian international health insurance.
Overview of the Brazilian National Health Insurance System – SUS
The Brazilian public healthcare system is known as the "United Health System," or SUS (Sistema Único de Saúde). Healthcare in Brazil is a constitutional right. As such, the SUS is free and universal to all. The SUS health insurance program covers more people, across a greater continuous landmass, and operates more clinics and hospitals than any other healthcare program in the world. Even people traveling to Brazil are covered, although for emergency services only. Approximately 80% of Brazilians rely on the SUS for all their care. 25% of the populace either augments their care with private insurance or relies on it alone.
Pros and Cons of Using the Local Health Insurance System
The biggest advantage of using the SUS health insurance system is that it's free. There are no premiums; there are no patient surcharges; there are no additional fees. The SUS also has an extensive network of small hospitals across the country. For international citizens living in Brazil, it's a good idea to become familiar with the SUS. You will one day inevitably have to navigate it. This is especially true if you're in a rural area.
The standards and services of SUS facilities are often far below what expats are used to in other countries. Privacy is virtually non-existent. You will likely be in a room with several other people. Some expats report substandard levels of cleanliness and hygiene. Others report that their hospital visits brought them a diagnosis but no treatment, and had to seek out antibiotics and pain medication at a pharmacy independently.
In short: Things aren't always seamless. Nor are they at the standard that expats would hope for.
How Foreigners Living in Brazil Can Qualify For Health Insurance
Brazil has bilateral agreements with Portugal, Spain, Greece, Italy, Uruguay, Argentina, Chile, and Cape Verde, which guarantees access to medical services for foreigners who pay into the INSS social security system.
All foreign citizens with legal residency status (including those with permanent residency, those on work visas, and international students) can apply for SUS insurance. You'll be required to present your passport, work papers, and all supporting documentation when you apply.
Some employers may offer locally sourced private insurance as part of an employee compensation program. This is a nice perk to have, but some local private facilities aren't necessarily much better than the public hospitals, as many Brazilians can tell you. The local private insurance system doesn't guarantee private rooms or English speaking staff.
What You Need To Know About Paperwork and Bureaucracy
If there's one thing that all international citizens agree on, it's that bureaucracy in Brazil is a struggle for foreigners. The process of applying to have a residency permit reissued, for instance, is notorious for its paperwork and lines. And that's just the tip of the iceberg when it comes to bureaucratic frustrations! This is especially true for expats who are used to planning and organizing every aspect of their relocation. Brazil's less than linear paperwork process is exhausting. If possible, it helps tremendously to have a local friend or even a hired interpreter help you through visa renewals, applying for health insurance, and filling out hospital forms.
A local friend or interpreter can come in handy in more ways than one. Many expats report feeling seriously lost in their attempts to navigate everyday life in Brazil without speaking Portuguese. Unlike many countries, where English is the second language of both the healthcare system and everyday life, it's Spanish in Brazil. Only about 5% of Brazilians speak English fluently. Hospitals that claim to offer English services may only have one or two staff members who speak the language. Just because there are some multilingual staff members, it doesn't mean that they'll be taking care of your case. An international health insurance provider can help with translation when you're in the hospital but having a local person by your side to help with language issues is a good idea.
Learning Portuguese is essential for foreigners needing to navigate Brazil's healthcare and health insurance system – and everyday life. Start language lessons well before you move, if possible. Every little bit makes a difference.
Things You Need To Know When Considering Private Insurance
Patients who want to have private global medical health insurance coverage can choose from local plans available in Brazil or international plans they purchase before their trip. In Brazil, local private health insurance plans are more expensive than you might think – up to 30% more expensive than what's sold in other Latin American countries. There is also no guarantee that the private facilities provided will be up to the standards that expats expect. Privacy and language services may be limited.
If you're choosing private insurance because you want a support system to navigate the hospitals and clinics in English or a simplified billing process, an international health insurance plan is the way to go.
Best Health Insurance Plans for Foreigners in Brazil
There are numerous great options for expatriate health insurance in Brazil. Foreigners can have worldwide coverage, including or excluding the USA while living in China. These plans provide coverage including hospitalization, inpatient and outpatient care, prescription medication, mental health, pre-existing condition coverage, evacuation benefits, and more.
Best Global Medical Health Insurance Plans in Brazil
Cigna Global Insurance was one of the first companies to offer expatriate or global medical health insurance plans in Brazil, and they remain a leading international provider. Their plans are modular, so you can design a plan to fit your needs and your budget. Free Cigna Quote / Apply
Another option for coverage in Brazil is William Russell – With 30 years of experience in healthcare, William Russell's plans are designed to travel with the member wherever they go. They currently cover members in more than 160 countries and pride themselves for than excellent, personalized service.  Free William Russell Quote
Best Health Insurance for Americans in Brazil
If you are a US citizen looking for global medical health insurance in Brazil with an unlimited policy maximum, another plan option is the GeoBlue Xplorer. The GeoBlue Xplorer health plan is a premium plan for US citizens who travel to or from the United States for extended periods of business, leisure, and study. If you leave home for six months or more, your health and financial security are at serious risk because of significant gaps in most available insurance coverage and services. This risk is only heightened by limited knowledge of health and safety hazards worldwide, including medical treatment from unfamiliar providers. For other Expats in Brazil, we would suggest reading Expatriate Health Insurance Questions and Answers.
Also Read: Safety and Travel Insurance Advice for Visitors to Brazil
How Routine Doctor Visits Work
The number of family physicians and general practitioners in Brazil is meager compared to other countries. Most doctors have a specialized area of work that they practice. Patients can book their appointments directly with a specialist, and they don't need a referral from a family doctor.
Most people in Brazil only go to a general practitioner if they don't know what's wrong with them and thus need advice on which specialist to see. People will also visit a GP for general urgent health matters that aren't a case for the emergency room (such as a bad cold).
How To Find A Family Physician in Brazil
If connecting with a family physician is important to you, speak with your embassy, colleagues, or local friends. Word-of-mouth referrals are a big part of Brazilian culture. A personal recommendation is always a good choice
Related: Finding a Doctor Abroad
Extra Things All Foreigners in Brazil Should Know
There are certain health concerns in Brazil that all international citizens should consider when considering their travel plans and insurance coverage. Several areas of Brazil, including Porto Velho, Boa Vista, and Manaus, are in high malaria risk zones. Dengue fever is a risk as well. Speak to your doctor regarding preventative measures to avoid these problematic illnesses.
In Brasilia and all rural and jungle areas of Brazil, a yellow fever vaccination is strongly recommended. While it's not mandatory, being vaccinated is a brilliant move.
Related: