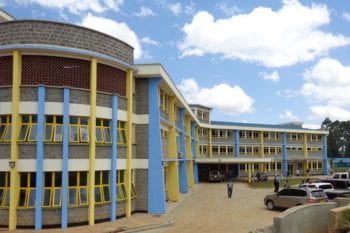 Hospitals for Expatriates and Visitors to Kenya
Kenya is not only one of East Africa's largest countries, it is also favored by both visitors and expatriates as a dynamic country with a fast-growing economy. It offers a wide range of adventures and opportunities for cultural exchange. But before finalizing your trip to Kenya, be it of long duration or short, it is important to familiarize yourself with what healthcare options will be available to you.  This means knowing what the hospital system in Kenya is like. Here is a guide to help you navigate how the hospital system works, as well as a list of hospitals in Kenya for expatriates and visitors.
Are Hospitals in Kenya Good?
Just as there is an extremely large disparity in wealth between Kenya's wealthy citizens and those who are not well-off, so too is there a wide disparity in healthcare. This means that in the major metropolitan areas, and large cities, where the country's wealthy live, there is access to excellent medical care. However, in rural areas, there may be little or no access to quality care. Many of the government-run hospitals are not up to international standards, including in terms of level of training, equipment, and hygiene. And access to the private hospitals can be quite expensive.
That is why it is so important to have the right insurance so you can be sure that you will receive the quality healthcare you need. For more permanent stays in the major cities, it is important to find private insurance that the major hospitals will accept. In turn, those who plan to travel elsewhere in Kenya (permanent expats too) must be certain to have travel insurance as well.
Before arriving in Kenya, it is important to make sure you have quality health insurance.
How Many Hospitals are in Kenya?
Across the country, there are about 5,000 health facilities in Kenya, but not all of them are hospitals. Kenya has five national hospitals, these are:
Kenyatta National Hospital
Kenyatta University Teaching and Referral Hospital
Mathare National Teaching and Referral Hospital
Moi Teaching and Referral Hospital
The National Spinal Injury and Referral Hospital
The national hospitals oversee county hospitals. There is one hospital for each of Kenya's 47 counties. These county hospitals can provide specialized care, such as offering life support, surgeries and access to specialists. The county hospitals act as the next step up from district and sub-district hospitals. In addition, there are a few private hospitals focused primarily in the areas of Nairobi and Mombasa.
How Does Kenya's Hospital System Work?
Kenya's hospitals are classified on a six-tier system. This system was put in place at the same as the County Hospital system was: in 2010. The six different levels are not about the quality of the hospital, but the services which they offer, and the range of people they serve.


source: https://en.wikipedia.org/wiki/Healthcare_in_Kenya
Level 1: Community units (CHUs)
CHUs are health service structures with a defined geographical area and assigned to a facility.
Level 2: Dispensaries
Dispensaries are generally staffed with nurses and are only able to offer basic-care, such as with skin conditions or simple malaria. However, dispensaries are the first point of contact with the entire government-run system, and so more serious cases can be referred on to district and sub-district hospitals.
Level 3: Health Centers
Health Centers in Kenya can serve a population as large as 80,000 people and offer an array of services and are focused on offering extensive primary care. There are also private clinics that operate between Levels 2 and 3. These are often staffed by only nurses, however, some do have a large staff of doctors.
Level 4: District Hospitals
These hospitals are located in a district or county. They provide comprehensive medical and have the capabilities to perform surgeries.
Level 5: Provincial Hospitals
These are the most major of the County Hospitals, located in the Provincial Headquarters.
Level 6: National Hospitals
These are the 5 national hospitals listed above.
Is Healthcare in Kenya Free?
It is definitely not. While Kenya has recently taken great strides towards ensuring all of its citizens can access healthcare they can afford, there is a long way to go. And international citizens and visitors both must come to Kenya prepared to pay for any medical treatment (or better yet, have their insurance pay). In Kenya, you can be refused treatment if unable to pay. The County Hospitals have been known to bar patients they suspect can't pay from leaving until they have paid their bill, though this has been declared illegal.
The Best Hospital Options in Kenya for Expats and Visitors
While expats and visitors can access the government-run hospital system, most prefer to use the private hospitals, which though more expensive, are more of what Western visitors are accustomed to.  In some cases, there can be extreme differences in cleanliness and quality of care. Private hospitals and high-quality private clinics in Kenya can be quite expensive by international healthcare standards, which is why it is vital to make sure you have the right insurance for your time in Kenya.
Recommended Hospitals in Kenya for Visitors and Expats
Hospitals in Nairobi
Acacia Medical Centre Banda Street
2nd Floor, ICEA Building
Banda Street
Nairobi
Kenya
Tel: + 254 20 212 200
Fax: + 254 20 212 434
Acacia Medical Centre – Ralph Bunche Road
General Accident House Ralph Bunche Road
P.O. Box 61405
Nairobi
Kenya
Tel: + 254 20 711 611
Fax: + 254 20 711 353
Aga Khan Hospital – Nairobi
PO Box 30270
Third Avenue
Parklands
Nairobi
Kenya
Tel: + 254 20 366 2000
Fax: + 254 20 741 749
Gertrude's Garden Children's Hospital
Muthaiga Road
Nairobi
Kenya
Tel: + 254 20 376 3474
Fax: + 254 20 376 3281
Gertrude's Garden Children's Hospital
Othaya Road Satellite Clinic
300 meters off Gitanga Road Othaya Road
Lavington
Nairobi
Kenya
Tel: + 254 20 376 3474
Gertrude' Garden Children's Hospital
Doonholm Satellite Clinic Eastlands
Nairobi
Kenya
Tel: + 254 20 376 3474
M.P. Shah Hospital Shivachi Road Parklands
Nairobi
Kenya
Tel: + 254 20 374 2763
Fax: + 254 20 374 6177
Mater Hospital
P.O. Box 30325
Dunga Road South B
Nairobi
Kenya
Tel: + 254 20 556 010
Fax: + 254 20 534289
Nairobi Hospital Argwings
Kodhek Road PO Box 30026
Nairobi
Kenya
Tel: + 254 20 272 2160
Fax: + 254 20 272 8003/5237
Upper Hill Medical Centre
Ralph Bunche Road
P.O. Box 10619 – 00100 GPO
Nairobi
Kenya
Tel: + 254 20 342 800
Fax: + 254 20 342 809
Hospitals in Mombasa and Diani Beach
Aga Khan Hospital – Mombasa
Nanga Road off Nyerere Avenue
P.O. Box 83013
Mombasa
Kenya
Tel: + 254 41 312 953
Fax: + 254 41 313 278
Mombasa Hospital
PO Box 90294
Mombasa
Kenya
Tel: + 254 11 312 191/228 710
Fax: + 254 11 229 254
Diani Beach Hospital
P.O. Box 5074
Diani Beach
Kenya
Tel: + 254 127 2435
Fax: + 254 127 3080
Best Health Insurance Plan for Expats in Kenya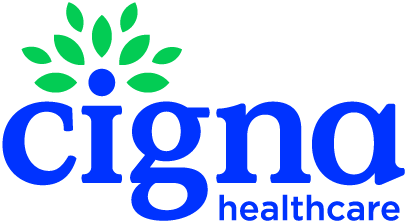 The flexibility to tailor a plan to suit your individual needs
Access to Cigna Global's trusted network of hospitals and doctors
The convenience and confidence of 24/7/365 customer service
Plan Details
|
View Brochure
Best Health Insurance Plan for US Citizens Living in Kenya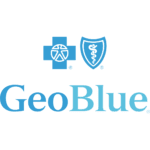 Premium Benefits, Coverage and Service
Define your deductible and prescription benefits
For Foreigners in the US or US citizens abroad
Plan Details
|
View Brochure
Find more International Hospitals and healthcare options in popular Expat countries: Hospitals in Brazil, Hospitals in the Switzerland, Hospitals in France, Hospitals in Germany, Hospitals in Malaysia, Hospitals in Vietnam, Hospitals in Italy, Hospitals in Costa Rica, Hospitals in Mexico, Hospitals in Australia
Related: