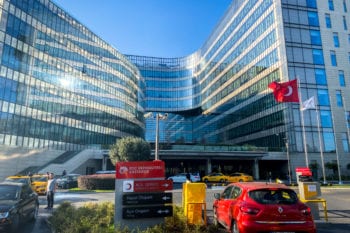 Turkey's Best International Hospitals for Visitors and Expatriates
Prior to visiting or moving to the country, visitors and expatriates alike should be aware that the quality of healthcare in general and hospital facilities, in particular, varies rather widely throughout Turkey. The Turkish government has made significant investments in its healthcare system in recent years through a sweeping program of reforms aimed at making quality healthcare available to everyone in the country–including expatriates and visitors. However, a stark difference in amenities and services between private hospitals in major cities and public hospitals in rural areas still exists. As a non-local, you can certainly receive high-quality (and affordable) healthcare from well-trained doctors in many of Turkey's hospitals, but you do need to know your best options for medical attention within the country.
In general, expatriates and visitors will likely receive the highest standard of care in private hospitals in Turkey's major metropolitan areas, particularly Istanbul. These hospitals typically offer well-trained medical staff and updated, well-maintained equipment. Indeed, the top private hospitals in Istanbul have partnered with some of the most renowned international healthcare organizations including M.D. Anderson Cancer Center in Texas and Columbia Medical Faculty in New York; these partnerships allow Istanbul's private hospitals to provide medical care on an inpatient and outpatient basis that rivals North American and Western European healthcare systems.
The public hospital system throughout Turkey, however, has several significant shortcomings. While many doctors and other medical staff at these facilities are well-trained and highly qualified, the overall lack of financial support that Turkey's public hospitals receive from the government has taken its toll on equipment and facility quality. Poorly maintained and outdated medical equipment is the norm in Turkey's public hospitals. English is rarely spoken, and certain basic amenities that visitors might expect in a hospital–such as food service and adequate donor blood supplies–are often lacking. In addition, the rampant overcrowding that plagues these public facilities means that wait times can be long and services slow.
At both public and private hospitals, healthcare services in Turkey are generally much less expensive than in many other countries, and expatriates who have been a resident of Turkey for at least a year and who contribute to the country's social security program are eligible for public healthcare benefits. Many expats and visitors alike still opt to enroll in private international health insurance plans, particularly since public healthcare benefits cannot be used at Turkey's private hospitals. One additional caveat on paying for hospital services in Turkey: EU citizens should be aware that the European Health Insurance Card is not accepted in any of the country's healthcare facilities.
Read More: Health Insurance in Turkey for Foreigners
When faced with a need for emergency medical attention while in Turkey, visitors and expats can take advantage of the country's public ambulance system (which can be called by dialing 112). Keep in mind that the quality of the ambulance service is tied closely to the quality of the hospital it serves. Private hospital ambulances are typically well-maintained and have fast response times, while public ambulances are often much slower to respond and may lack fully functional equipment. Taking a taxi (particularly in non-life-threatening emergencies) is often the more efficient option.
Best International Hospitals in Turkey for Foreigners and Visitors
Acibadem Hospital – Bakirkoy
Halit Ziya Usakligil Cad. 1 Bakirkoy
Istanbul 34140
Turkey
Tel: + 90 212 414 44 44
Fax: + 90 212 414 45 55
Acibadem Hospital
Kadikoy Tekin Sok. 8
Kadikoy
Istanbul 34718
Turkey
Tel: + 90 216 544 44 44
Fax: + 90 216 544 40 00
Acibadem Out-patient Clinic – Bagdat
Bagdat Cad. 347/7-8 Erenkoy
Istanbul
Turkey
Tel: + 90 216 302 37 04
Fax: + 90 216 411 38 93
Acibadem Out-patient Clinic – Etiler Nispetiye Cad. 40/8
Levent
Istanbul 34340
Turkey
Tel: + 90 212 283 03 33
Fax: + 90 212 283 54 84
Acibadem Out-patient Clinic – Soyak
Libadiye Cad. Bogazici Sit. Goztepe
Istanbul
Turkey
Tel: + 90 216 472 44 44
Fax: + 90 216 472 44 55
Alman Hastanesi Hospital Siraselvilev Cad 119 Taksim
Istanbul 80060
Turkey
Tel: + 90 212 293 21 50
Fax: + 90 212 293 10 88
American Hospital Istanbul Guzelbahce Sk. No. 20 Nisantasi
Istanbul 80200
Turkey
Tel: + 90 212 231 4050
Fax: + 90 212 232 1432
Avrupa Florence Nightingale Hospital
Mehmetcik Cad. Cahit Yalcyn Sok. No. 1
Mecidiyekov
Istanbul
Turkey
Tel: +90 212 212 8811
Fax: + 90 212 212 7722
Eylul University Hospital Inciralti
Izmir 35340
Turkey
Tel: + 90 232 259 5959
Fax: + 90 232 259 9723
Florence Nightingale Hospital Abide-i Hurriyet Cad. 290 Caglayan/Sisli
Istanbul
Turkey
Tel: + 90 212 224 4950
Fax: + 90 212 224 4982
International Hospital Istanbul Istanbul Cad. No. 82
Yesilkoy
Istanbul 34800
Turkey
Tel: + 90 212 663 3000
Fax: + 90 212 663 2862
MedAmerican Polyclinic
Cemil Topuzlu Caddesi No. 46 Ciftehavuylar/Kadikoy Istanbul
Turkey
Tel: + 90 216 478 2555
Fax: + 90 216 478 2530
Metropolitan Florence Nightingale Hospital 
Gayrettepe Mah. Cemil Aslan Guder Sok. No. 8 Gayrettepe
Istanbul
Turkey
Tel: + 90 212 288 3400
Private Kusadashi Hospital Turkman mahallesi Ant sokak
Kusadasi-Aydin
Turkey
Tel: + 90 256 613 1616
Fax: + 90 256 613 2083
Best Health Insurance Plan for Expats in Turkey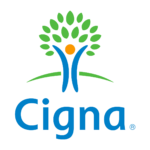 The flexibility to tailor a plan to suit your individual needs
Access to Cigna Global's trusted network of hospitals and doctors
The convenience and confidence of 24/7/365 customer service
Plan Details
|
View Brochure
Best Health Insurance Plan for US Citizens Living in Turkey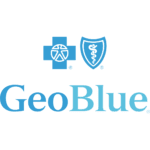 Premium Benefits, Coverage and Service
Define your deductible and prescription benefits
For Foreigners in the US or US citizens abroad
Plan Details
|
View Brochure
Related: