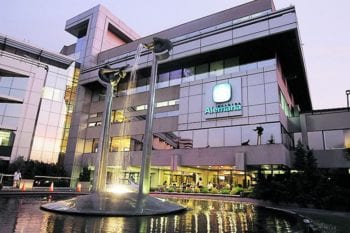 What Expats and Visitors Need to Know About Hospitals in Chile
Whether traveling to Chile or making the country more of a permanent home, it is important to know how you can access healthcare, whether it be an emergency or a routine procedure. And this means being able to access Chile's hospitals and clinics. Here is a guide to help you access hospitals in Chile.
Are Hospitals Good in Chile?
Chile is well regarded for its world-class healthcare, which is often referred to as the best in Latin America. There are many who feel that there is little difference between the quality of healthcare in Santiago than in large cities in the United States and Europe, and Chile's healthcare is much more accessible price-wise than in the United States. It is important to note that while the healthcare in the larger cities is world-class, treatment options are more limited in rural areas, and equipment and facilities may not feel adequate in comparison.
List of Recommended Hospitals in Chile
The majority of the hospitals are concentrated in Santiago, and we have included a list of some of the world-class institutions. We have also included hospitals outside of the capital city as well.
Hospitals in Santiago
Clinica Redsalud Providencia
Av. Salvador 130 Providencia
Santiago, Chile
Tel: + 56 2 366 2000
Fax: + 56 2 223 0744
Centro de Cancer Nuestra Senora
Diagonal Paraguay 319
Santiago, Chile
Tel: + 56 2 354 6901
Centro Medico Alcantara
Av. Apoquindo 3990
Santiago, Chile
Tel: + 56 2 207 0427
Clinica Avansalud Vespucio
Serafin Zamora 190 Costado Mall Pza.
Vespucio La Florida
Santiago, Chile
Tel: + 56 2 390 8800
Fax: + 56 2 390 8980
Centro Medico Irarrazaval
Av. Irarrzaval 3695
Santiago, Chile
Tel: + 56 2 209 0386
Centro Medico Nuestra Senora de la Paz
San Borja 122, piso 2. (Mall Paseo Estacion)
Santiago, Chile
Tel: + 56 2 779 6615
Centro Medico San Joaquin
Av. Vicuna Mackenna 4686
Santiago, Chile
Tel: + 56 2 552 1900
Centro Medico San Jorge
Cruz del Sur 177 (esquina Neveria)
Santiago, Chile
Tel: + 56 2 754 8300
Clinica Alemana de Santiago S.A
Av. Vitacura 5951
Vitacura
Santiago, Chile
Tel: + 56 2 210 11 11
Fax: + 56 2 212 43 80
Clinica Arauco
Avda. Presidente Kennedy 5413-B
Parque Arauco
Santiago, Chile
Tel: + 56 2 299 0000
Fax: + 56 2 299 0305
Clinica Cordillera Centro de Diagnostico
Eduardo Castillo Velasco 4890- Nunoa
Santiago, Chile
Tel: + 56 2 601 414
Clinica Indisa
Avenida Santa Maria 1810, Providencia
Santiago, Chile
Tel: + 56 2 362 5555
Fax: + 56 2 362 0275
Clinica Las Condes Lo Fontecilla
441 Las Condes
Santiago, Chile
Tel: + 56 2 210 4000
Fax: + 56 2 217 2998
Clinica Las Condes – Medical Centre
El Puente 2082
Lo Barnechea
Santiago, Chile
Tel: + 56 2 210 4000
Clinica Las Lilas
Av Elidoro Yanez 2087
Santiago, Chile
Tel: + 56 2 410 6100
Clinica Cordillera Centro de Diagnostico
Amunategui 465
Santiago, Chile
Tel: + 56 2 731 2600
Clinica San Carlos
Camino El Alba 12351
Santiago, Chile
Tel: + 56 2 754 8700
Clinica Santa Maria
Av Santa Maria 0500
Providencia
Santiago, Chile
Tel: + 56 2 461 3000
Clinica Las Nieves
Avenida Santa Maria Vitacura 5950
Santiago, Chile
Tel: + 56 2 366 7800
Fax: + 56 2 366 7888
Hospital Clinico Universidad de Chile
Santos Dumont 999 Independencia
Santiago, Chile
Tel: + 56 678 81 34
Fax: + 56 777 13 73
Hospital Universidad Catolica
Ave. Libertador Bernardo O'Higgins 340
Santiago, Chile
Tel: + 56 2 222 4516
Hospitals Outside of Santiago
Clinica Alemana Temuco
Senador Estebanez 645
Temuco, Chile
Tel: + 56 45 201 201
Clinica Avansalud Bio Bio
Av. Jorge Alessandri No. 1315 Talcahuano
Concepcion, Chile
Tel: + 56 41 734 200
Fax: + 56 41 734 201
Clinica Avansalud Vina del Mar
13 Norte No. 635 entre Av. Libertad y 1
Poniente
Vina del Mar, Chile
Tel: + 56 32 451 000
Clinica Renaca Jardin Del Mar
Anabaena 336
Renaca, Chile
Tel: + 56 32 658 435
Mutual De Seguridad
Ave. el Santo 1506-1522, La Serena
Coquimbo, Chile
Tel: + 56 51 221 991
Fax: + 56 51 226 939
Best Health Insurance Plan for Expats in Chile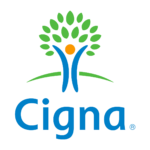 The flexibility to tailor a plan to suit your individual needs
Access to Cigna Global's trusted network of hospitals and doctors
The convenience and confidence of 24/7/365 customer service
Plan Details
|
View Brochure
Best Health Insurance Plan for US Citizens Living in Chile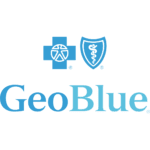 Premium Benefits, Coverage and Service
Define your deductible and prescription benefits
For Foreigners in the US or US citizens abroad
Plan Details
|
View Brochure
How Many Hospitals Are in Chile?
There are 425 hospitals in Chile. They are pretty evenly split between public and private, (46% public and 54% private). In general, the word "hospital" refers to the public ones while "clinic" is the word used for private ones. The good news is, that both public and private hospitals offer access to high-quality healthcare at affordable prices.
Is Healthcare Free in Chile?
The public healthcare system is run by the government organization, Fondo Nacional de Salud or FONASA. Chilean residents must pay into the system in order to take advantage of this healthcare system, but there are groups of people for whom the system is free. There is also a robust private healthcare system, ISAPRE. Many Chileans use this system instead of enrolling in FONASA. However, if a citizen is not insured with ISAPRE they will be automatically enrolled in FONASA, so in that way, Chile does have universal healthcare.
Before landing in Chile make sure you have the health insurance that will provide the coverage you need:
What Is the Difference Between Public and Private Hospitals?
Both kinds of hospitals will offer excellent healthcare and will do so at prices that are much more reasonable than in North America. However, public hospitals may seem crowded and hectic for visitors to Chile. For instance, while the number of facilities is pretty evenly split between public and private, even favoring the private sector, the number of citizens using the public far outweighs those using private facilities. There are up to 70% of Chileans who opt to stay in the FONASA system, meaning the public hospitals offer centralized services to a far larger number of people than are the private clinics. Additionally, visitors and expats may not be able to access the public healthcare system. Private insurance may work better in the private system. In general, visitors and expats alike prefer the private system for their healthcare needs.
How Much Does a Hospital Visit Cost in Chile?
Of course, answering this depends a great deal on insurance. Because of the quality and affordability of healthcare in Chile, it is a good idea to try and find an international plan that will reflect this in the rates. Here is a quick breakdown of some common procedures with approximate prices for having the tests and procedures done at a private clinic in Santiago:
An MRI $450 out-of-pocket, and as low as $14 with insurance
A colonoscopy is $300-$500 out-of-pocket
Childbirth is $2,000-$4,000 with $1,500 additional for a C-Section out-of-pocket
Broken ankle X-Ray and initial appointment is $100 out-of-pocket
$1,000 worth of blood testing done in the United States costs about $100 out-of-pocket in Santiago, and likely to be as low as $10 with insurance
Find more International Hospitals and healthcare options in popular Expat countries: Hospitals in Germany, Hospitals in the UK, Hospitals in Brazil, Hospitals in Thailand, Hospitals in New Zealand, Hospitals in Israel, Hospitals in Italy, Hospitals in Spain, Hospitals in Turkey, Hospitals in Ireland.
Related: