Hospitals in Indonesia for Foreigners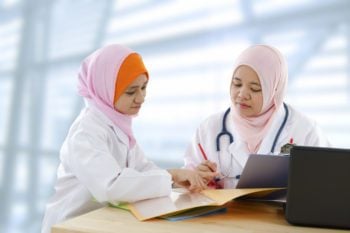 With more than 17,000 islands, Indonesia is the largest archipelago in the world; there's much to explore in this beautiful country. When you are making your checklist to prepare for your trip, don't forget to consider what the healthcare system looks like in Indonesia.
In the case of a medical emergency, it is best to be prepared and understand how the healthcare system works before departing on your trip. Whether you are a tourist on a short visit or an expatriate living in the country, this page will help you navigate Indonesia's healthcare system and find the best hospitals in Indonesia for your needs.
Does Indonesia Have Good Hospitals?
Indonesia does have good hospitals, but the availability and quality of healthcare varies greatly depending on where you are in the country. The best hospitals in Indonesia are found in the major cities. Outside of them, many hospitals still do not offer the standard of care that foreigners expect from their home countries. However, the Ministry of Health has been working hard to improve its healthcare system, and the effects are noticeable.
Previous to the COVID-19 pandemic, many wealthy Indonesians preferred to travel abroad to neighboring countries such as Singapore for medical treatment. The border closures due to the pandemic gave Indonesian hospitals the ability to prove themselves and build trust in the hospitals in Indonesia for foreigners and locals alike. The country has started to pair with foreign investors as well as welcome foreign healthcare professionals. One exciting project the Ministry of State Owned Enterprises is working on is in partnership with The Mayo Clinic. The two organizations are teaming up to open the new Bali International Hospital in 2023, with the Mayo Clinic serving in an advisory capacity to help streamline the effectiveness and efficiency of the hospital services.
Also Read: Best Hospitals in Singapore for Expats and Visitors
The healthcare system in Indonesia offers a mixture of public and private hospitals, both of which have been making strides to offer top-notch care to their patients. As you might expect, cities offer far more options than rural areas. In Jakarta, Surabaya and Bali, the areas most popular with tourists and expatriates, there are numerous facilities accredited by the Joint Commission International (JCI), a United States-based nonprofit organization,  which is universally recognized as the gold-star standard of safety and quality of care. Jakarta, in particular, has six accredited hospitals, including the recipient of the Best Hospital in Indonesia award for 2021 and 2022, RS Premier Jatinegara.
What Are the 5 Best Hospitals in Indonesia?
Below you can find the best hospitals in Indonesia.  All the hospitals listed offer services in English, making them excellent hospitals in Indonesia for foreigners to seek out. Some even offer the ability to make appointments via Whatsapp! Additionally, they are all JCI-accredited and offer high-quality care to their patients.
RS Premier Jatinegara
Jl. Jatinegara Timur No.85-87, RT.10/RW.2, Bali Mester, Jatinegara
East Jakarta City, Jakarta 13310, Indonesia
Phone Number: +62 21 2800888
Whats App: +62 8111637666
RS Premier Jatinegara was awarded the Best Hospital of the Year in Indonesia for both 2022 and 2021 by Global Health Asia Pacific. A private hospital, RS Premier Jatinegara has been accredited since December 2018 by the JCI. The hospital offers a broad range of specialist services while prioritizing its Patient Safety Program and Infection Control Program.
RSUPN Dr. Cipto Mangunkusumo
Jl. Diponegoro No.71, Central Jakarta
Jakarta, DKI Jakarta 10430, Indonesia
+62 21 500135
info@rscm.co.id
Dr. Cipto Mangunkusumo General Hospital was established in 1919 and is the oldest teaching hospital in Indonesia. The hospital has been accredited by the JCI since April 2013 and is the Top National Referral Hospital in Indonesia.
Dr. Soetomo General Academic Hospital (RSUD Dr. Soetomo)
Jalan Mayjen. Prof. Dr. Moestopo No. 6-8,
Surabaya, Jawa Timur 60286
+62 31 5501078 and +62 31 5501111
kontak@rsudrsoetomo.jatimprov.go.id
Dr. Soetomo General Academic Hospital is the largest hospital in eastern Indonesia and has been accredited by the JCI since November 2018.
RS Premier Surabaya
Jl. Nginden Intan Barat Blok B
Surabaya 60118, Indonesia
Phone: +62 31 5993211
Whats App. : +62 85931353197
rspremier.surabaya@ramsaysimedarby.co.id
RS Premier Surabaya Hospital is part of the Ramsay Sime Darby Health Care Group, which also includes the top hospital in Indonesia, RS Premier Jatinegara. A private hospital, RS Surabaya Hospital is particularly known for its exemplary emergency services. It was first accredited by the JCI in 2013 and re-accredited in May 2016.
Siloam Hospitals Denpasar
Jl. Sunset Road No.818, Kuta, Kec. Kuta,
Kabupaten Badung, Bali 80361, Indonesia
+62 361 779900
info.siloamhospitalsbali@siloamhospitals.com
Siloam Hospitals Denpasar was established to cater to both local and international patients. It was accredited by the JCI in September 2017 and has additionally received KARS accreditation from the Indonesia Ministry of Health. This was one of the hospitals chosen to treat the world's leaders in an emergency during the November 2022 G20 Summit.
How Can Expats and Visitors Access Hospitals in Indonesia?
Expatriates and foreigners are able to access both public and private hospitals in Indonesia. However, private hospitals are generally the better option for foreigners: they offer higher-quality care and shorter wait times. Most importantly, private hospitals will usually have doctors and staff that speak English. Indonesia does have a referral system for specialized health care; however, it is also possible at some hospitals to make an appointment with a specialist without a referral.
While citizens of Indonesia are provided with medical insurance under the Jaminan Kesehatan Nasional scheme supported by the World Bank, this is not available for foreigners. Visiting a hospital in Indonesia as a foreigner means you will need to pay for your services out of pocket, which is why an international health insurance plan is highly recommended.
Best Health Insurance Plan for Expats In Indonesia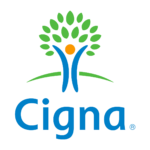 The flexibility to tailor a plan to suit your individual needs
Access to Cigna Global's trusted network of hospitals and doctors
The convenience and confidence of 24/7/365 customer service
Plan Details
|
View Brochure
Best Health Insurance Plan for US Citizens Living In Indonesia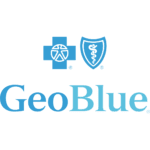 Premium Benefits, Coverage and Service
Define your deductible and prescription benefits
For Foreigners in the US or US citizens abroad
Plan Details
|
View Brochure
Recommended Hospitals for Expats in Indonesia
Beyond the top five best hospitals in Indonesia listed above, travelers and expatriates can seek high-quality care at the following locations.
Hospitals in Jakarta:
Grha Kedoya Hospital
Jl Panjang Arteri No 26 Jakarta Barat
+62 21 29910999
info@grhakedoya.com Siloam Hospitals Kebon Jeruk 
Jl. Raya Pejuangan Kav. 8, Kebon Jeruk Jakarta 11530
+62 21 25677888
info.shkj@siloamhospitals.com RS Pondok Indah-Pondok Indah
Jl. Metro Duta Kav. UE Pondok Indah, Jakarta Selatan, DKI Jakarta 12310
+62 21 7657525
cr.pondokindah@rspondokindah.co.id Persahabatan Hospital
Jl. Persahabatan Raya No.1 Jakarta Timur 13230
+62 21 4891708
info@rsuppersahabatan.co.id
The Persahabatan Hospital's website is only available in the local language, bahasa Indonesia.
Siloam Hospitals Semanggi
Jl. Garnisun Dalam No. 2-3 Semanggi, 12930
Phone +62 21 29962888
WhatsApp +62 081511500181
Customer.CareMRCCC@siloamhospitals.com Brawijaya Women's and Children's Hospital
Jl. Taman Brawijaya No. 1 Kebayoran Baru
Jakarta Selatan, DKI Jakarta
Phone. +62 21 7211337 ext.111
Whats App +62 081319597337
The Brawijaya Hospital's website is only available in the local language, bahasa Indonesia.
Hospitals in Surabaya:
Siloam Hospitals Surabaya
Jl. Raya Gubeng 70, Surabaya 60281
+62 31 99206900
cs.shsb@siloamhospitals.com National Hospital (National Hospital Surabaya)
Boulevard Famili Sel. No.Kav. 1. Surabaya. East Java. Indonesia
+62 31 2975777
info@national-hospital.com
Hospitals in Bali:
Bali International Medical Center (BIMC) Ubud
Jl Raya Sanggingan No 21, Kedewatan,
Ubud – Gianyar 80561, Bali, Indonesia
+62 361 2091030
admin.ubud@bimcbali.com
Kasih Ibu Hospital
Jl. Teuku Umar No. 120, Denpasar – Bali 80114
+62 361 3003030
BaliMed Hospital
Jl Mahendradatta no 57X
Denpasar, Bali 80118
+62 361 484748
BIMC Hospital Kuta
Jl. Bypass Ngurah Rai No 100X
Kuta 80361, Bali, Indonesia
+62 361 761263
admin@bimcbali.com
BIMC Siloam Nusa Dua
Kawasan ITDC Blok D
Nusa Dua 80363, Bali, Indonesia
+62 361 3000911
admin.nd@bimcbali.com
This was one of the hospitals chosen to treat the world's leaders in an emergency during the November 2022 G20 Summit.
Surya Husadha Hospital
Jl. Pulau Serangan No.7, Dauh Puri Klod, Kec. Denpasar Bar.
Kota Denpasar, Bali 80114, Indonesia
+62 361 233787
info@suryahusadha.com
Related: