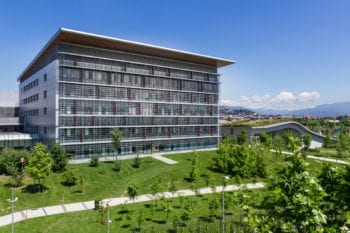 How to Find International Hospitals and Doctors in Italy
You will find private and public hospitals in Italy that offer quality healthcare. Many expatriates or travelers would rather depend on personal insurance to cover their medical costs and therefore avoid lengthy delays in public hospitals in Italy. This enables them to choose the physician they prefer and be treated in private hospitals that have better accommodations than their public counterparts. The best international hospitals in Italy are often within northern and central Italy, a number of which, e.g. the Cancer Hospital (Centro Tumori) in Rome, have exemplary reputations for expert treatment. A number are also highly regarded university hospitals.
Before you go, Read:
List of International Hospitals in Rome Italy
A number of international hospitals in Rome Italy have English speaking staff and doctors, for example:
Rome American Hospital
Via Emilio Longoni, 69
+39 06 22551
Concordia Hospital
Via delle Sette Chiese, 90
+39 06 5160 0248
Salvator Mundi International Hospital
Viale delle Mura Gianicolensi, 67
+39 06 588961
Recommended Hospitals in Florence Italy
Listed here are general care hospitals in Florence Italy, in addition to those equipped with emergency services and specialized services.
Ospedale Santa Maria Nuova
Piazza Santa Maria Nuova, 1
+39 055 69381
Ospedale Pediatrico Meyer
Viale Gaetano Pieraccini, 24
+39 055 56621
Hospital of Innocents
Piazza della Santissima Annunziata, 12
+39 055 20371
Recommended Hospitals in Milan Italy
There are over half a dozen big public hospitals in Milan Italy with accident and emergency sections. In case you would like to really have a physician who's fluent in English (or French or German), you will find lots who cater to Milan's big expat community. Always check if private medical insurance is required before visiting.
Milan Medical Center S.R.L.
Via Angelo Mauri, 3
+39 02 4399 0401
San Raffaele Hospital
Via Olgettina, 60
+39 02 26431
Ospedale Niguarda Ca' Granda
Piazza dell'Ospedale Maggiore, 3
+39 02 64441
Recommended Hospitals in Naples Italy
You should be aware that ambulance service is usually not available for public hospitals in Naples Italy.
Ospedale Antonio Cardarelli
Via Antonio Cardarelli, 9
+39 081 747 1111
Ospedale Evangelico Villa Betania
Via Argine, 604
+39 081 591 2111
Ospedale Santobono
Via Mario Fiore, 6
Best Health Insurance Plan for Expats in Italy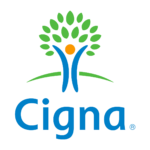 The flexibility to tailor a plan to suit your individual needs
Access to Cigna Global's trusted network of hospitals and doctors
The convenience and confidence of 24/7/365 customer service
Plan Details
|
View Brochure
Best Health Insurance Plan for US Citizens Living in Italy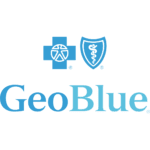 Premium Benefits, Coverage and Service
Define your deductible and prescription benefits
For Foreigners in the US or US citizens abroad
Plan Details
|
View Brochure
Related:
Find more international hospitals: International Hospitals and healthcare options in popular Expat countries: International Hospitals in Australia, Hospitals for Visitors to Brazil, Hospitals in Canada, Hospitals in France, Hospitals in Germany, Hospitals in Israel, Hospitals in Mexico, Hospitals in Philippines, Hospitals for Travelers to UK.