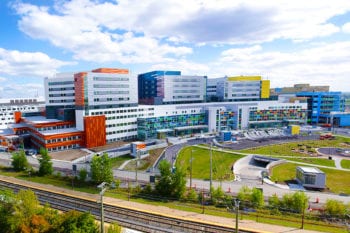 List of Hospitals in Canada
The public healthcare system in Canada is well above average. In fact, it was ranked tenth in the world by the Commonwealth Fund. The hospitals in Canada are top-notch, but since healthcare is government-controlled, people who are not citizens do not have free access to the country's public healthcare system when they first arrive. And even after they have access, many choose to have a private insurance plan in addition to using the public healthcare system.
In Canada, you will get immediate treatment in an emergency but may find that you have long wait times for procedures that are not urgent, even if they affect your quality of life. Some doctors don't accept new patients and access to some specialists is by referral only. These issues are much more prevalent in rural areas.
Related: Health Care System in Canada
Expats seeking medical attention at Canadian hospitals who do not have international medical insurance should be ready to pay cash (in full) at the time the service is rendered. Don't assume your domestic health insurance covers you when you travel out of the country. It's imperative to find out before you travel whether or not your medical insurance will be sufficient.
To help expatriates find quality medical care, we've compiled a list of the best hospitals in Canada.
Related
Best Hospitals in Canada for Visitors and Expatriates
According to a report by CBC/Radio-Canada, 4 of the best hospitals in Canada are in Alberta. Other top hospitals in Canada are in Ontario, New Brunswick, and Saskatchewan.
Saskatoon City Hospital
701 Queen St, Saskatoon, SK S7K 0M7, Canada
+1 306-655-8000
St. Joseph's Hospital
268 Grosvenor St, London, ON N6A 4V2, Canada
+1 519-646-6100
Banff – Mineral Springs Hospital
305 Lynx St, Banff, AB T1L 1H7, Canada
+1 403-762-2222
Lamont Health Care Centre
5216 53 Street, Lamont, AB T0B 2R0, Canada
+1 780-895-2211
High River General Hospital
560 9 Ave SW, High River, AB T1V 1B3, Canada
+1 403-652-2200
Perth and Smiths Falls District Hospital
33 Drummond St W, Perth, ON K7H 2K1, Canada
+1 613-267-1500
Chaleur Regional Hospital
1750 Sunset Dr, Bathurst, NB E2A 4L7, Canada
+1 506-544-3000
Grace Hospital
300 Booth Dr, Winnipeg, MB R3J 3M7, Canada
+1 204-837-0111
Sturgeon Community Hospital Foundation
201 Boudreau Road, St Albert, AB T8N 6C4, Canada
+1 780-418-8200
Victoria General Hospital
1 Hospital Way, Victoria, BC V8Z 6R5, Canada
+1 250-727-4212
Recommended Hospitals in Toronto, Canada
There are over forty hospitals in Toronto, Canada. Many double as teaching hospitals and research facilities and are affiliated with the University of Toronto.
Some hospitals are a part of healthcare networks that share varying levels of administrative as well as other services. The greatest of these networks is University Health Network, but, the hospitals in this network are independent, and each is acknowledged on an international level.
Mount Sinai Hospital Canada
600 University Ave, Toronto, ON M5G 1X5, Canada
+1 416-596-4200
The Hospital for Sick Children
555 University Avenue, Toronto, ON M5G 1X8, Canada
+1 416-813-1500
Sunnybrook Health Sciences Centre
2075 Bayview Ave, Toronto, ON M4N 3M5, Canada
+1 416-480-6100
Toronto General Hospital
200 Elizabeth Street, Toronto, ON M5G 2C4, Canada
+1 416-340-3111
Princess Margaret Cancer Centre
610 University Ave, Toronto, ON M5G 2M9, Canada
+1 416-946-2000
List of Hospitals in Canada
Shriners Hospital Canada
1003 Boulevard Décarie, Montréal, QC H4A 0A9, Canada
+1 514-842-4464
Kingston General Hospital
76 Stuart St, Kingston, ON K7L 2V7, Canada
+1 613-549-6666
University of Alberta Hospital
8440 112 Street NW, Edmonton, AB T6G 2B7, Canada
+1 780-407-8822
University Hospital – London Health Sciences Centre
339 Windermere Rd, London, ON N6G 2V4, Canada
+1 519-685-8500
Vancouver General Hospital
899 W 12th Ave, Vancouver, BC V5Z 1M9, Canada
+1 604-875-4111
Barrhead Healthcare Centre
4815 51 Ave, Barrhead, AB T7N 1M1, Canada
+1 780-674-2221
Trillium Health Partners
100 Queensway W, Mississauga, ON L5B 1B8, Canada
+1 905-848-7100
St. Mary's General Hospital
911 Queen's Blvd, Kitchener, ON N2M 1B2, Canada
+1 519-744-3311
The Ottawa Hospital
501 Smyth Rd, Ottawa, ON K1H 8L6, Canada
+1 613-798-5555
Royal Columbian Hospital
330 E Columbia St, New Westminster, BC V3L 3W7, Canada
+1 604-520-4253
St. Paul's Hospital
1081 Burrard St, Vancouver, BC V6Z 1Y6, Canada
+1 604-682-2344
Royal Jubilee Hospital
1952 Bay St, Victoria, BC V8R 1J8, Canada
+1 250-370-8000
Hospital News
401 The West Mall, Etobicoke, ON M9C 5J1, Canada
+1 416-781-5516
Hamilton General Hospital
237 Barton St E, Hamilton, ON L8L 2X2, Canada
+1 905-521-2100
Best Health Insurance Plan for Expats in Canada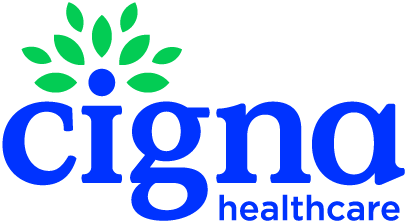 The flexibility to tailor a plan to suit your individual needs
Access to Cigna Global's trusted network of hospitals and doctors
The convenience and confidence of 24/7/365 customer service
Plan Details
|
View Brochure
Best Health Insurance Plan for US Citizens Living in Canada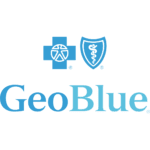 Premium Benefits, Coverage and Service
Define your deductible and prescription benefits
For Foreigners in the US or US citizens abroad
Plan Details
|
View Brochure
Read more in this series about International Hospitals and healthcare options in popular Expat countries: Hospitals in Australia, Hospitals in Brazil, Hospitals in France, Hospitals in Germany, Hospitals in Israel, Hospitals in Italy, Hospitals in Mexico, Hospitals in Philippines, Hospitals in UK.
Related: