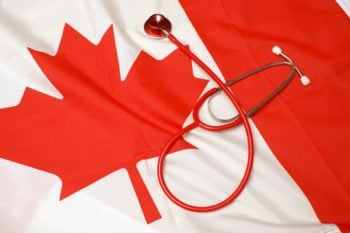 General Safety Tips for Visitors to Canada
Canada has a relatively low violent crime rate (lower than the U.S.), and most crimes against tourists are the types that should be guarded against any time and anyplace in the world – smash-and-grab thefts from parked cars, pickpockets, and the sale of counterfeit, bootleg or "hot" goods.  Major cities have neighborhoods to avoid and some drug-related crime, but it is seldom random, and urban crime rates in Canada are lower than those in most of the world. Emergency assistance can be summoned by dialing 911. In addition, each of Canada's provinces has a Crime Victim Compensation Board.
Staying healthy when visiting Canada. Canada has an elite level of cleanliness and sanitation. The water or food is very clean and therefore unlikely to cause health problems, and infectious diseases are not a serious problem. However, tourists of all ages should be current on routine vaccines, including measles-mumps-rubella (MMR) vaccine, diphtheria-tetanus-pertussis vaccine, chickenpox vaccine, polio vaccine, and flu shot.
The risk for rabies is very low for most travelers to Canada, but the disease is found in bats and other mammals there, so the vaccine is recommended for adventure travelers who are doing things like caving or rock climbing that put them at risk for animal bites in remote areas.
Necessary Medicines / Pharmacies When Traveling to Canada
It is wise to carry copies of all prescriptions with you, along with this recommended list of travel resource from the CDC. Most of the same standard medicines are easily accessible in Canada. The cost, however, is typically higher, and it's a good idea to keep copies of prescription receipts to claim them with your insurance provider. In all major cities in Canada, pharmacies are easily found in hospitals, drug stores, grocery stores, and medical clinics.
International Insurance for Travelers and Visitors to Canada
The level of health care in Canada is high for its citizens with Canadian universal health care providing low-cost access to top-quality doctors and medical professionals. Visitors and short-term expatriates typically do not qualify for the (sometimes referred to as) Medicare system. However, long-term expatriates may qualify for it by applying for a state medical card on arrival (or through their online application in advance). If you do not apply online, you may apply in a doctor's office, pharmacy, or a hospital. Regardless of your status, you need a health insurance card to receive service of any kind.
It could be very costly if you have an emergency and do not have traveler's medical insurance, or are not covered by your own policy. Canada does not pay for hospital or medical services for visitors from other countries. It's important to review your own health care policy to determine what is (and what is not) covered. Then, determine what the cost and coverage would be for a travel medical or annual international medical plan. Many residents in Canada obtain a private insurance supplemental policy along with Medicare to account for high premiums.
Related:
Due to Canada's exemplary health care accessibility, it is a growing destination for medical tourism. The care standards in Canada are some of the best and the costs (compared to the U.S. and other Western countries) are low enough that an increasing number visit Canada for cosmetic and joint replacement surgery.
Best Travel Insurance Plan for Visitors to Canada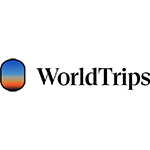 COVID-19 coverage outside your home country
Choose between the basic and more extensive coverage
Meets Schengen visa insurance requirements
24/7 worldwide travel and emergency medical assistance
Plan Details
|
View Brochure
|
Apply Online
Best Global Health Insurance Plan for Internationals Living in Canada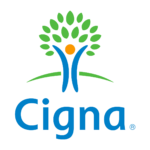 The flexibility to tailor a plan to suit your individual needs
Access to Cigna Global's trusted network of hospitals and doctors
The convenience and confidence of 24/7/365 customer service
Plan Details
|
View Brochure
Clinics and Hospitals in Canada for Visitors or Expatriates
There is easy access to doctors, clinics, hospitals, and emergency rooms in almost all Canadian cities, especially mid-sized and above. It's smart to put together a list of general care doctors and specialists at your destination and carry that list with you. Be sure to check the specific province's coverage as it can vary. For the most part, emergency services, optometry, dentistry, fertility treatment, and outpatient prescription drugs are not covered under the public insurance policies.
Despite the great wealth of outstanding health care professionals, the downside is there is typically a long waiting time for consultations and even surgeries. Some can wait months for a necessary surgery due to the bureaucratic system. Along with the long patient lines to see general practitioners, many won't take on new patients. To add more insult to injury, most specialists won't see new patients without a referral from a general practitioner, making it frustrating to access the high-quality care its citizens and qualifying expatriates are promised.
Carry an identification card with your blood type, chronic conditions or serious allergies, and the generic names of any medicines you take. Also, take any birth control prescriptions. Condoms and other barrier forms of birth control are widely available in drug stores, grocery stores, and corner stores, but oral contraceptives require a prescription and are available only at pharmacies.
Related: Find international Hospitals in Canada for Visitors and Expats
International Embassies in Ottawa
Climate and Weather Advisories in Canada
The most common weather hazard in Canada is the winter storm, which includes ice storms and blizzards. Both make driving extremely dangerous, especially for inexperienced winter drivers. Common sense and caution are key – go slow, be conscious of other drivers, and pay attention. Make sure your car is equipped with an emergency kit, including food and water in case you're stranded by a storm. Snow tires are a must in many parts of the country, so to are 4-wheel drive vehicles, especially if you're going off-road.
If you are hiking, or even touring a city on foot, remember to bundle up. Layers are best and make sure you cover exposed skin like fingers, ears, and your face to avoid frostbite. Thermal underwear and heavy socks are key both for safety and comfort.
Avalanches are less common but can occur in mountainous regions, especially in Alberta and British Columbia. Be cautious in the backcountry, listen to and obey avalanche advisories, and don't hike, snowshoe or ski on closed trails.
British Columbia and the Yukon Territory are located in an active earthquake zone, and the British Columbia coastline is also a tsunami risk area. However, this is an astronomically small risk to visitors. Earthquakes have never caused a major building collapse in Canada, and no deaths directly attributable to an earthquake have been reported.
Wildlife attacks are almost as rare but do occur in remote areas. Hikers and campers should use common sense. Be most alert on trails, especially at dawn and twilight. Do not approach wildlife, especially a mother with youngsters, and when camping, be sure to hang food items in trees or use animal-proof containers, especially in bear country.
Heading South for the Winter: Snowbirds Travel Insurance 
Canadian Travel Warnings and Alerts
Prior to your departure to Canada, it's wise to check with your local government for any travel warnings and updates.