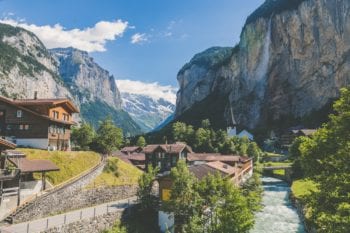 Staying Safe When You Travel to Switzerland
Switzerland has a well-earned reputation as one of the world's safest and most beautiful destinations. Close to 12 million visitors arrive each year, enjoying diverse activities such as mountain climbing, wine tastings, and jazz festivals. As Switzerland is part of the Schengen area, most travelers can visit visa-free. They can stay for up to 90 days in any 180 day period, allowing for travel to Switzerland at a leisurely pace. And despite Switzerland's reputation as being an expensive destination, there are still bargains to be found. Parks, attractions, festivals, and museums are often free or value-priced.
Best Travel Insurance for Travel to Switzerland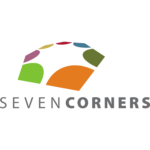 COVID-19 coverage outside your home country
Comprehensive medical coverage from 5 days to 1 year
Your choice of medical maximum and deductible options
An extensive worldwide network of providers
Plan Details
|
Apply Online
|
View Brochure
Vaccinations Required for Travel to Switzerland
As with all destinations, those planning to travel to Switzerland should be up to date on their routine immunizations. These include the measles-mumps-rubella (MMR) vaccine, diphtheria-tetanus-pertussis vaccine, varicella (chickenpox) vaccine, polio vaccine, and a yearly flu shot.
Rabies is present in bats in Switzerland. However, it is not a major risk to most travelers. Those involved in outdoor and other activities in remote areas that put them at risk for bat bites (such as adventure travel and caving) should speak with their travel doctor about receiving the rabies vaccine.
Traveling with Medication and Visiting Pharmacies
Pharmacies in Switzerland are plentiful. You'll find them in even the smallest communities. For most locals, the pharmacy is their first stop if they're feeling unwell. This practice is so common that most pharmacists actually keep patient files, much like a medical clinic would. If you're spending some time in Switzerland, it pays to visit the same pharmacy so the staff can get to know you.
Popular over-the-counter medications are widely available in Switzerland. However, visitors will find them much more expensive than they're used to in their home countries. If you're only planning on spending a short amount of time in Switzerland, bring along a small first aid kit stocked with some all-purpose pain killers, cold medication, and indigestion tablets.
As most pharmacies in Switzerland will not fill a prescription from a foreign doctor, prepare to travel with an ample supply of what you need from home. Otherwise, make plans to see a clinic mid-trip in order to get the local prescriptions you need.
General Safety and Travel Advice
Public Transportation in Switzerland
Public transportation in Switzerland is clean, easy to use, and very affordable. In most municipalities, a bus ride costs as little as one Swiss Franc. Furthermore, in cities like Bern, visitors receive free transportation passes with their hotel reservations. As Swiss taxis are among the most expensive in the world – a distinction that goes to Zurich, in particular, at $5.19 a kilometer – it definitely does pay to stick with buses and trolleys.
As well, long term visitors will appreciate the savings of a Swiss Travel Pass. This pass offers unlimited travel through the rail, bus, and boat network of the Swiss Travel System. It also provides a 50% discount on most mountain railways and cable cars, as well as free entrance to over 500 museums.
Staying Safe in Switzerland
Health care in Switzerland is excellent. Visitors can expect outstanding standards of care throughout the country. However, medical and hospitalization costs are considerably more expensive in Switzerland than elsewhere. Immediate cash payment is required unless special arrangements have been coordinated with your travel insurance provider.
For foreign visitors interested in exploring on their own by car, there are some special considerations in Switzerland that aren't found elsewhere. For instance, highway travel requires drivers to purchase a sticker or "vignette" which must be affixed to the windshield. Without the vignette, your vehicle is subject to huge fines. These stickers are available for purchase at tourist offices, gas stations, and through most car rental agencies.
As well, all vehicles must be equipped with a safety kit – including a yellow vest and warning triangle – in case of breakdown. In winter, snow tires are required of all vehicles.
Cleanliness and Sanitation
In a world filled with downright dodgy public toilets, those found in Switzerland are outstandingly clean. Visitors can expect to find public restrooms at parks and bus and railway stations, plus the usual spots like cafes, shops, and attractions. Alas, while they are sparkling clean and widely available, Switzerland's public toilets aren't always free. Most cost between 1 and 2 Swiss Francs.
Visitors in need of accessible washrooms can consult the WC Guide for handy information.
Switzerland is a world leader in recycling and you can expect to find recycling bins alongside public garbage cans. On hikes and travels through rural areas, visitors are expected to carry all trash and recycling with them until they reach the appropriate facilities to dispose of them.
Water and Food Safety
Food and water standards in Switzerland are similar to those in the United States, Canada, and Great Britain. Most travelers do not need to take special food or water precautions beyond what they normally do at home.
In particular, tap water in Switzerland is safe to drink. You will find numerous public water fountains – often very decorative in nature – plus taps along mountain trails for refilling your water bottle. Unless you are told specifically that the water is not potable, you can assume that it is safe to drink.
The water in Switzerland is so clean that it's even possible to drink lake water in many places. However, unless you are with a knowledgeable guide who can point you to wild water sources, it's best to still exercise caution with water from lakes, rivers, and creeks.
Weather and Climate Information
Switzerland has four distinct seasons but it's most famous for winter. Driving conditions may be hazardous during winter. In particular, many roads, especially those in rural areas, are mountainous and winding. Unless you have extensive experience driving in such regions under such conditions, it's best to take the train. In Switzerland, dial 140 for emergency roadside assistance.
And, of course, in the mountains, avalanches are a constant concern. If you are planning an Alpine adventure, consult the Avalance Bulletin for the most up to date information.
Specific Safety Concerns Facing Travelers to Switzerland
As with any heavily touristed destination, petty crimes like pickpocketing are present. In Switzerland's major cities, reports of these crimes are increasing, especially at tourist attractions, airports, railway stations, and on public transit. Minimize the number of valuables you travel with. When you're in crowded areas, carry your bag against your chest. And make your wallet as inaccessible as possible. Back pockets and open tote bags are a pickpocket's dream!
If you lose your passport while traveling in Switzerland, visit the nearest police detachment in order to file a police report. Following this, get in touch with your embassy for emergency assistance.
Emergency Contacts in Switzerland
The general emergency number for any situation in Switzerland, and across Europe, is 112.
To reach the police directly in Switzerland, dial 117. You can also call the Swiss Federal Police at 058 463 1123 for non-emergency situations. For the fire department, dial 118, and for ambulance and emergency services, dial 144.
Embassy Contacts
U.S. Embassy
Jubilaeumstrasse 93, Bern
Tel: [41] (31) 357-7011 or [31] 357-7218
Canadian Embassy
Kirchenfeldstrasse 88, Bern
Tel: [41] (31) 357-3200
E-mail: bern@dfait-maeci.gc.ca
British Embassy
Thunstrasse 50, Bern
Tel: [41] (31) 359 7700
E-mail: info@britishembassy.ch
Related: