Traveling to Argentina: Safety and Travel Insurance Advice
Buenos Aires is the liveliest city in Argentina. Known for its nightlife, the city of BA does not sleep. Restaurants, bars, clubs, and live-music venues with DJs spinning electronica to live jazz sets stay open until the wee hours of the morning. The tango, described as the "dance of sorrow" and possibly Buenos Aires' most enormous contribution to the outside world, is a steamy strut corresponding to the musical style of tango. Witness the locals performing this beautiful dance, and maybe you will learn a few moves to show off in the clubs. Art and architecture are also vital to the culture of Buenos Aires. Grand French and Italian style palaces grab the limelight, but interesting architectural details can even be seen in the buildings of the local barrios. The streets are also full of colorful murals painted by local artists who contribute to the brightness and beauty of Buenos Aires.
Food and drink have proven to be impeccable in the country of Argentina, and especially in Buenos Aires. It is known as the land that has perfected the art of grilling. Parrillas (grill houses) are found everywhere and offer any cut imaginable. Enjoy a flame charred steak or sausages alongside grilled vegetables. And since Argentina has a proud Italian heritage, the art of thin, bubbly pizzas and homemade pasta have also been perfected. Wine tasting around Mendoza, a name synonymous with wine will captivate you. Although the city is lively during the day, it comes into its own at night. Similar to Buenos Aires, bars and restaurants along the streets overflow into the sidewalks and creates a massive street party.
In the Lago Argentina, the largest body of water, Glaciar Perito Moreno stands tall and mighty. The stunning centerpiece of the southern sector is 30 km long, 5 km wide, and 60 m high glacier that creeps forward up to 2 m per day. It is a natural wonder and tourists can visit Parque Nacional Los Glaciares through a day-long trek or by a boat safari.
A visit to Iguazu Falls on the border of Argentina and Brazil is a jaw-dropping and visceral experience. The power and noise of the falling cascades fill the atmosphere and allow you to be fully engrossed in nature. Hundreds of waterfalls make a chain nearly 3 km in extension and each fall into a beautiful lagoon. Take a dip in the refreshing water and immerse yourself in serenity.
Related: Health Insurance in Argentina
Travel Insurance Plans for Visitors to Argentina
Comprehensive travel medical insurance is essential in Argentina. You'll have access to private hospitals and the cost for your care will be covered by your insurer. We recommend the following travel plans for trips to Argentina: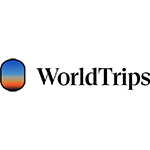 COVID-19 coverage outside your home country
Choose between the basic and more extensive coverage
Meets Schengen visa insurance requirements
24/7 worldwide travel and emergency medical assistance
Plan Details
|
View Brochure
|
Apply Online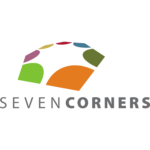 COVID-19 coverage outside your home country
Comprehensive medical coverage from 5 days to 1 year
Your choice of medical maximum and deductible options
An extensive worldwide network of providers
Plan Details
|
Apply Online
|
View Brochure
International Health Insurance for Expats in Argentina
Expats living in Argentina who are accustomed to a higher quality of service and care should consider purchasing individual private medical insurance. Private expat health insurance allows you to seek treatment from high quality and modern private hospitals and top-rated doctors. Your private medical insurance will cover the cost of treatment of any accident or illness that occurs while in Argentina. We recommend the following medical insurance plans for expats in Argentina: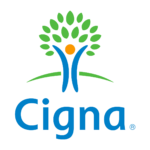 The flexibility to tailor a plan to suit your individual needs
Access to Cigna Global's trusted network of hospitals and doctors
The convenience and confidence of 24/7/365 customer service
Plan Details
|
View Brochure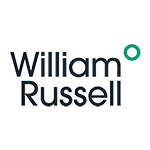 William Russell plans cover you internationally, both in the country you reside in and wherever you are traveling to (addons required for USA)
Their network includes 40,000 hospitals around the world.
Plans have comprehensive cancer coverage, including genome testing.
Medical Considerations When Visiting Argentina
Public Hospitals in Argentina
The public medical system in Argentina is fair and free for all citizens, including foreigners. The quality of medical services is excellent in big cities, such as Buenos Aires, but not as good in smaller towns. The Ministry of Health in Argentina is in charge of the state-run system and is responsible for regulating, evaluating, and collecting statistics. About 50% of Argentina's citizens use public facilities, which is paid for through taxes levied by the Ministry of Health. The emergency care and doctor callout services are free to everyone, including foreigners visiting the country. Since the services are free, waiting lines are often long, and treatment by doctors is of lesser quality than treatment at private hospitals.
Private Healthcare System in Argentina
Citizens who can afford it, choose to purchase private travel insurance or international health insurance. Only about 5% of the population opt for private medical insurance. The medical treatment is of far better quality, and private hospitals are much more modern than the public hospitals and clinics. The doctors who work in private hospitals are further trained, and most of them studied abroad to learn advanced techniques. The hospitals are also less crowded, so waiting lines are not long. Although you must pay for the full cost of the medical treatment, you will be receiving the utmost care. And most hospitals offer their own plans, so payment can be made more affordable.
Top Hospitals in Argentina
Hospital Italiano

Address: Pres. Tte. Gral. Juan Domingo Perón 4230, C1199ABH CABA, Argentina
Telephone: +54 11 4959-0200

Hospital Aleman

Address: Av. Pueyrredón 1640, C1118AAT CABA, Argentina
Telephone: +54 11 4827-7000

Hospital Britanico

Address: Hospital Británico de Buenos Aires is a hospital in Buenos Aires, Argentina
Telephone: +54 11 4309-6400
Are Vaccines Required for Visiting Argentina?
Currently, Argentina does not require tourists to receive any certain vaccines before entering the country. Although, you should be up to date with routine vaccinations, such as Hepatitis A and B, Typhoid, and the Rabies shot. There have been reports of mosquitos carrying the Yellow Fever virus and Dengue. So, to protect yourself, you should schedule an appointment with your doctor in advance to receive those vaccinations.
Eating and drinking safely should not be a problem in Argentina. Argentina is known for its delicious foods and drink. But, to avoid food poisoning, do not eat raw meat or foods unknown to you. Although tap water is generally safe to drink, filtered and bottled water would be a more reliable choice in a foreign country.
While walking around the cities of Argentina, beware of stray animals. You should refrain from petting them because they may have fleas and could be rabid.
General Safety Tips
Argentina is a relatively safe country to travel to; however, street crime is common. Within the cities of Buenos Aires, Rosario, and Mendoza, muggers, pickpockets, purse-snatchers and scam artists have been notorious to rob tourists. Therefore, you should not travel with valuable belongings on your person. Tourists should also avoid visiting "villas" or shantytowns because of the high crime rate that occurs there.
In larger cities, locals pull off "express kidnapping" schemes and force tourists to withdraw as much money from the ATM as possible to pay their ransom. To not fall victim to "express kidnapping," stay on main streets and travel in groups.
Demonstrations that block off streets and highways commonly occur in Buenos Aires and other cities as well. They are generally non-violent but can turn confrontational. Be sure to avoid areas where demonstrations are happening because you may be injured.
Travel and Transportation
While traveling around Argentina, especially throughout the cities, you should be wary of the driving conditions. There are only traffic lights on main roads and barely any stop signs or lights on small street corners. Drivers in Argentina are aggressive and regularly ignore traffic regulations. You should prepare to drive defensively because it is likely that the Argentine driver will take evasive action. If you are traveling throughout the countryside, be sure to fill up on gas because gas stations are often far apart. Buses and taxis are also available to travel around Argentina, but prepare for a bumpy ride!
Emergency Numbers
If you find yourself in any trouble while in Argentina, call these emergency numbers:
US Embassy Buenos Aires
Av Colombia 4300
(C1425GMN) Buenos Aires
Argentina
Telephone: +(45) (11) 5777-4533
Emergency Telephone After Hours: +(45) (11) 5777-4354
Police, Ambulance, and Fire: 911
Emergency Medical Care: 107
There is no guarantee that the person who answers the phone will speak English, therefore you should learn some key phrases:
"Necesito una ambulancia!" (I need an ambulance!)
"Una emergencia! Ayudenme por favor!" (Emergency! Please help me!)
Passport and Visa Requirements
Argentina requires tourists to hold a valid passport at the time of entry. There are no visa requirements to enter Argentina, but if you plan on staying for more than 90 days, then you should obtain a visa from an Argentine Embassy before you enter the country. US citizens who are embarking on a cruise ship from Argentina that includes Brazil in the travel itinerary, a Brazilian visa will be necessary to obtain before boarding the ship.
Final Words on Traveling to Argentina
Argentina is a beautiful and lively destination to travel to, full of beautiful adventures and experiences. Purchasing travel insurance when visiting Argentina will help to put your worries to rest because in the event of an accident occurring, and you know that you are covered. Start packing because food, drink, music, and dance are awaiting your arrival.
Also Read: