Indonesia Travel Safety for Visitors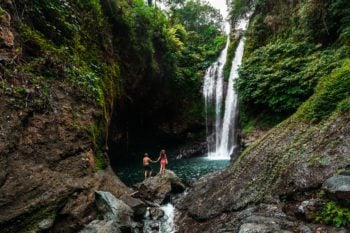 Indonesia is one of the world's top destinations. This beautiful country is a tropical archipelago of over 17,500 islands, including Bali, Java, Komodo, and many more. Every type of travel experience awaits: luxury resorts, backpacker fun, and serious exploration. Yet health emergencies, travel delays, and natural disasters can disrupt your travel to and in Indonesia. Learn what you need to know for Indonesia travel safety and travel insurance for Indonesia.
Do I Need Travel Insurance for Indonesia?
Visitors to Indonesia should have comprehensive travel insurance, with both trip and medical coverage. This applies to all trips to Indonesia, from a week at a resort to a six-month stint as a digital nomad. Visitors may need medical care after vehicle accidents, serious sunburn and heatstroke, and tropical and gastro diseases. While as of December 2022, Indonesia does not require visitors to hold health insurance or travel insurance, it is still a good idea for many reasons.
Indonesia's healthcare system ranks 45th out of 195 countries,  according to the Global Health Security Index. This means that for more complex medical issues, travelers may need to be transported back to their home country for care. Make sure that your travel health insurance includes repatriation, which means transport back to your home country for advanced care.
Indonesia is also home to several active volcanoes and regularly experiences earthquakes and tsunamis. Volcanic eruptions shut down or delayed air travel to Indonesia in 2015, 2017, and 2019. Further travel disruptions can come from political unrest within Indonesia, too. Travel insurance can help with these issues.
Many tourists visit Indonesia for an international experience that is both fun and affordable. But even budget backpackers can and should protect themselves with travel insurance for Indonesia. Australia's official SmartTraveller site says frankly, "If you can't afford travel insurance, you can't afford to travel. This applies to everyone, no matter how healthy and fit you are. If you're not insured, you may have to pay many 1000s of dollars up-front for medical care."
Best Travel Insurance for Visitors to Indonesia
Here are options for international health and travel insurance for Indonesia. When you contact an insurer, tell them how long your trip or stay will be and what types of activities you plan to do. Someone spending a week in Balinese spas will have different insurance needs than a hiker exploring Indonesia's national parks.
Best Travel Insurance for Visitors to Indonesia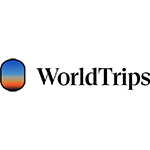 COVID-19 coverage outside your home country
Choose between the basic and more extensive coverage
Meets Schengen visa insurance requirements
24/7 worldwide travel and emergency medical assistance
Plan Details
|
View Brochure
|
Apply Online
Best Insurance for Adventure Travel in Indonesia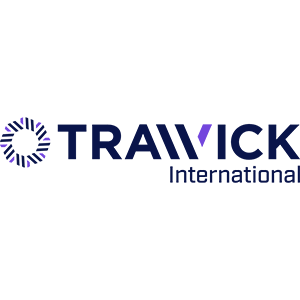 Related: Health Insurance in Indonesia
Medical Preparation for Travel to Indonesia
If you have medical needs or prescriptions, here's how to prepare for travel to Indonesia.
What Vaccinations Do I Need for Travel to Indonesia?
To go to Indonesia from September 2022, you must provide proof of COVID-19 vaccination, preferably as a certificate. Indonesia has released a new mobile app called SatuSehat, which replaces the previous mandatory app PeduliLindungi; however it is not clear at this time that tourists will need to download the app. The Ministry of Health in Indonesia uses this app to accelerate sharing treatment and more for COVID-19.
Indonesia only requires a COVID-19 vaccination to enter at this time. However, the U.S. Centers for Disease Control recommends important vaccinations if you're visiting Indonesia, including tetanus, Hepatitis A and B, and typhoid.
How to Bring Medications to Indonesia
You can bring over-the-counter medications to Indonesia without filling out any forms. However, to bring prescription medications to Indonesia, you must document them in detail.
Indonesia wants you to provide evidence that your medication is prescribed to you and that you need it. This is especially important for painkillers and for psychiatric drugs. Common medications that Indonesia prohibits include Tramadol, oxycodone, codeine, morphine and anything containing amphetamines (ADHD medication is in this category).
What do you need to do to bring prescribed medications with you to Indonesia?
Before your trip, get a letter from your doctor and copies of your prescriptions. This is to confirm that your medication is prescribed to you and that you need it. You may also need to provide a travel itinerary. This letter and your travel boarding pass should have the same name on them. The letter should make it clear that this medication will be used only by you.
You will then be asked to declare your medication with a customs declaration supported by your letter from your doctor.
If you are traveling from some countries, such as Australia, or if your medication is complicated, your Indonesian consulate may want you to provide this documentation before you travel. In return, you will get a Certified Letter of Approved Medicines, written in Indonesian, that grants you permission to bring and carry your medications.
Travel with copies of your letter from your doctor and of your prescriptions. Bring your medications in their original packaging, and bring only the amount that you need for your trip.
Indonesian Customs has the power to make a final decision about whether your medication is or is not allowed. Importantly,  don't bring medical THC or marijuana. They are not considered medications and are not legal in Indonesia.
Also Read: Checklist for Traveling with Prescription Medication Overseas
How to Access Medical Care in Indonesia for Visitors
Indonesia's health care system is split between basic government health care and private health care supported by health insurance. Government health care is limited and may not provide the most current or thorough care. Visitors to major centers can expect to use private health care.
In Indonesia, a doctor's visit at a private clinic or hospital ranges from $30 to $70 USD. Seek a healthcare provider who speaks your language. Major cities and tourist areas usually have an English-speaking healthcare clinic or hospital. These providers are often used to working with international health insurers, too.
If you need emergency care in Indonesia, be prepared. You can expect to pay fees for ambulance service from a private ambulance service. Seek a 24-hour clinic or hospital that speaks your language.
Major cities have some foreign pharmacies. In Indonesian, a pharmacy is called an apotik. A good apotik will have a doctor on site who can issue prescriptions. You may see medications for sale at roadside stalls – these are usually counterfeit and not recommended.
Traveling in rural or wilderness areas of Indonesia? Follow your usual medical precautions and bring everything you might need in case of an emergency. There is a shortage of medical care and emergency medical transport in rural areas. If you need medical care often, stick to major centers in Indonesia instead.

Travel Warnings and Alerts for Indonesia
International travelers need to be aware of travel warnings and alerts. Good news sources for Indonesia include the BBC, Al-Jazeera, and the Jakarta Post.
U.S. travelers can sign up for the US Smart Traveler Enrollment Program. Enroll your trip and get alerts during your time in Indonesia.
Websites with important alerts for Indonesia include:
Emergency Contact Information for Indonesia
Here's a quick guide to emergency phone numbers for Indonesia.
Emergency Assistance Numbers in Indonesia
These phone numbers will help you in cities, small towns, and national parks in Indonesia.
Fast Medical Assistance – 118 or 119
Search and Rescue – 115
Police Department – 110
Fire Department – 113
Tourism Information – 116
Also, see the Indonesian government's site for visitors and their "How do I make calls in Indonesia" page.
Embassy Phone Numbers in Indonesia
This list has phone numbers and links for English-language embassies in Jakarta, Indonesia's capital city. Links also include information about consulates in other parts of Indonesia, especially Bali.
Tips for Safe Travel in Indonesia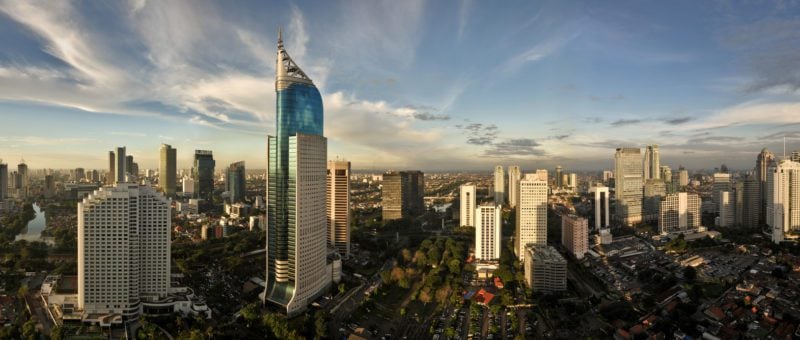 Seven Safety Tips for All of Indonesia
Only drink bottled water. Don't drink tap water in Indonesia in any form. Ice in drinks, fruit or vegetables washed in tap water, or even water in your mouth in the shower can introduce gastro bugs to your system.
Avoid food poisoning; be careful about what and where you eat. Food poisoning happens so often in Indonesia that Australian travelers call it "Bali belly."
Watch your valuables. Bag snatching and pickpocketing are common in tourist areas – the most common crime is the theft of mobile phones. Do not leave belongings on a beach to swim or wade and expect to find them there when you return!
Indonesia has a hot, tropical climate. Protect yourself with sunscreen, hats, insect repellent, and water bottles with safe water. If you are not sleeping in a closed or screened room, do your best to sleep protected by a mosquito net. Mosquito bites here can transmit malaria and dengue fever.
Be aware of Indonesia's laws and social beliefs, especially if traveling alone. While Indonesia is hot and tropical, it is a predominantly Muslim country. Modest, covered dress and good manners help travelers blend in. Indonesia has very strict laws against recreational drugs of any kind, including marijuana, CBD and THC products. Some provinces in Indonesia criminalize consensual same-sex activity. There is also much prejudice against LGBTQIA people, which can lead to harassment.
Be careful around animals. Stray dogs and wild monkeys may beg for food or follow you, but they can be rabid or carry flea and tick diseases.
Women traveling solo should take extra precautions. Women travelers on their own report problems with sexual harassment from locals and other visitors. Women can support their personal security with a door stopper or lock, an attention-grabbing whistle, and a budget for more upscale lodging and transport.
Is Bali Safe? Yes, But Watch Out for Scams
Bali is one of the safest places in Indonesia for visitors. English speakers can find most essential services, including medical care, from English-speaking providers. Bali is also one of the world's top tourist destinations. And if there's a tourist scam going on, you will find it in Bali. See what SmartTraveller.gov.au has to say about tourist scams and how to protect yourself.
For more Bali safety, be aware that tourists also get into trouble with accidents and thefts while riding rental scooters. It's easy to have a bag snatched while you are on a scooter. Also, be careful in Bali's party district, Kuta, especially with mobile phones.
Use Urban Precautions for Safety in Jakarta
Visiting Jakarta? Use all your precautions for visiting a risky urban area. Jakarta has a low safety rating among Asian cities. Distracted or tired visitors are at risk of pickpockets, scams, and long travel delays. Avoid taxis that don't use meters. Be careful around traffic, especially when crossing busy streets. Foreigners should avoid certain neighborhoods, such as West Jakarta and Blok M in southern Jakarta.
Another risk in Jakarta is ATM crime, where your account is skimmed after using an ATM card. Only use ATM machines directly located at and supervised by banks.
Safe Travel Around Volcanoes and Quakes in Indonesia
Over the past decade, volcanic eruptions have often interfered with travel to and from Indonesia. Be wary about visiting or hiking near any volcanoes that have been showing signs of activity. Prepare in advance by buying travel insurance for Indonesia to cover any disruptions.
Quakes happen too in Indonesia, and they can cause tsunami flooding along the coastline. Indonesia was impacted by the Boxing Day Tsunami of 2004, and other tsunamis have caused damage and death in visitor areas as recently as 2018.
Basic quake safety is to drop, cover, and hold on. If you are near the beach or a coastline, if the quake is "long or strong, get gone" to avoid being in a tsunami zone. The United States Geological Survey provides good quake and tsunami safety guidelines.
Related: What To Do If You Experience a Natural Disaster Abroad
Indonesia Adventure Travel: Get Serious About Safety
Indonesia's rural areas hold treasures of culture and nature. UNESCO World Heritage sites and national parks beckon adventurers. You may also travel to rural Indonesia as a volunteer, a researcher, or for work. Be prepared and research what your venture needs. If you are traveling for fun or wilderness challenges, seriously consider a tour or traveling with a group.
Be diligent about safety in the ocean, when traveling by boat or on dirt roads, and in the wilderness, where you can encounter wildlife, including poisonous snakes. Crime and terrorism happen in remote areas here. Bring any medications you need, a first aid kit, and spare supplies for tropical conditions. A satellite tracker is a great item for hikers or kayakers to have. Learning essential Indonesian will help you in emergencies.
Enjoy Indonesia and Stay Savvy
In 2019, over 16 million people visited Indonesia. Almost all of them had a safe and positive experience – and many of them want to return. With changes to travel after 2020, including new digital nomad visas, savvy voyagers know that travel insurance for Indonesia will protect them, whatever adventures they choose.
Related: