Travel Insurance and Safety Advice as a Visitor to India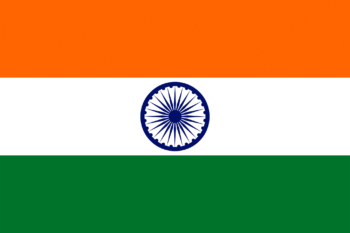 Colorful, exotic, intoxicating, chaotic, and wonderful: these are all adjectives used to describe India. A country of extreme contradictions and vibrant colors, a trip to India is a trip to remember. As with many foreign countries, staying safe and healthy while in India includes consistently practicing good personal security. That includes being respectful of local customs and etiquette and being aware of your surroundings.
General Health Considerations
While traveling, many visitors experience stomach upsets and diarrhea commonly referred to as "Delhi belly."
There are also a number of serious illnesses that visitors to India can be at risk of contracting. These include rabies, influenza, malaria, and tuberculosis.
For information on health precautions and vaccinations specific to your trip and travel to India, the Centers for Disease Control and Prevention is your best option for up-to-date information. Go to: CDC.gov/travel.
Other Travel Considerations When Visiting India
Poor air quality is an issue in some major cities in India and is worst during the winter. This can be a severe issue for infants, children, and teens; those over 65, and anyone with asthma or lung problems. The embassy monitors and updates the air quality. To learn more, visit: in.usembassy.gov/embassy-consulates/new-delhi/air-quality-data/
Also, many toilet stops will be less than sanitary. Toilet paper is not always provided. You may wish to carry soap with you to properly wash your hands, and anti-bacterial wipes or gel to clean your hands are also recommended.
Of course, as with any overseas trip, you must make sure you have researched and are prepared to handle any surprise situations that could occur while away from home. This may include the purchase of additional or new insurance including:
India Travel Insurance
Likely, your trip to India will be researched and booked well in advance of your date of departure. Make sure to have purchased the right insurance for your trip.
Trip Cancelation Insurance for Travelers to India
Essentially, trip cancelation insurance comes into play if you or a member of your traveling party is unable to go on the trip.
Travel Medical Insurance for Visitors to India
Purchase of comprehensive travel medical insurance, including air evacuation, is strongly recommended to cover emergency illnesses or injuries due to accidents that occur while abroad. Plans are typically available for as few as 5 days to as long as a year, renewable for up to 3 years total.
Travel Insurance for US Citizens Visiting India
For trip cancellation coverage, we recommend the Seven Corners Trip Cancellation plan to US citizens visiting India. If you want excellent medical coverage abroad but do not need trip cancellation, we suggest US citizens visiting India purchase the GeoBlue Voyager plan. Information on both options can be found below.
Long Term Medical Plans in India
For long-term and comprehensive major medical cover, an "Expat Insurance Plan" or international health insurance will cover you in India and throughout the world. These plans offer comprehensive coverage and are annually renewable, often available to cover you for the rest of your life.
Learn More: Health Insurance in India for Foreigners or Expats
Vaccinations Required for Travel to India
Always check with your doctor and the Dept. of State before traveling to a foreign country. Securing the necessary vaccinations will provide peace of mind when visiting or moving to another country. When your destination is India, the following vaccinations are recommended:
Diphtheria
Hepatitis A
Typhoid
You should also consider vaccinations for:
Japanese B Encephalitis
Hepatitis B
Tuberculosis
Meningitis
Rabies
Malaria is a risk in many areas of India. In any location where the altitude is 2,000 meters or less, take an anti-malarial drug prescribed by your doctor and protect yourself against bites by applying DEET-based repellant and by wearing long sleeves and pants. Vaccine recommendations for travelers are subject to change, so it's a good idea to check current requirements with your doctor before departing. You should also make sure that tetanus and polio vaccinations are up to date for you and other family members.
Emergency Travel Services in India
To access emergency services, call the following:
From a cell phone, dial 112
From a landline:

Police – dial 100
Ambulance – dial 102 (108 in some parts of South India)
Fire – dial 101
Ambulances are not well equipped and traffic does not yield to emergency vehicles. In an emergency, it may be preferable to take a taxi or private vehicle to the hospital.
Hospitals in India for Visitors
Staying Safe as a Traveler in India
Train Travel
Generally, train travel in India is safe – it has the third largest rail network in the world. Accidents and onboard fires are most frequently related to antiquated infrastructure, poor maintenance, overcrowding, or operator error.
Swimming in India
Be advised that it is of particular importance when swimming in open water to pay attention to warnings posted at beaches, especially during monsoon season. Trained lifeguards are rare in India and there can be strong undertows. Be sure to ask about dangerous sea life and keep a safe distance from animals.
Safaris
The ability to observe wildlife in its natural habitat is thrilling! In India, there are many opportunities to participate in wildlife safaris with tourism operators and lodges that offer safe tours. Remember that both staff training and safety standards will vary. Look for a well-reputed company, respect all animals as wild and stay with your tour vehicle at all times.
Trekking
When you plan trekking as part of your trip to India, exercise caution and limit your route selection as those identified by local authorities. Choose only registered trek agencies, porters, and guides, and be sure to travel in groups. Popular trekking areas can have high altitudes – as much as 25,170 feet (7,772 m) so make sure you are fit enough to hike at that altitude. Note that some trekking operators will only accept clients who have emergency helicopter evacuation insurance.
Tip: US travelers should enroll in the Smart Traveler Enrollment Program (STEP) to keep automatically updated from the Embassy.
Health Considerations in India
In the 2016 World Health Organization (WHO) ranking of healthcare systems, India ranked 112 out of 190 countries.
There is a huge range in the quality of medical assistance available in India. In urban centers with large populations, some medical care can approach Western standards; however, in rural areas, medical care may be of very poor standards or even unavailable.
An International Health Plan will allow you to be treated at the hospital of your choice, anywhere in India.
Typically, hospitals require payment or confirmation of insurance prior to any treatment. Payment practices are inconsistent and credit cards are not often accepted for medical care.
Dietary Considerations and Indian Foods
Do everything you can to stay healthy on your trip! Never drink tap water and always avoid food that has been washed in it. Stay clear of ice, ice cream, and salads or fruit you didn't peel. Give your stomach a few days to acclimatize before trying any street food. Even then, do a quick assessment of the cleanliness standards. Is the food being cooked fresh or has it been sitting? Is the stall busy or just attracting flies?
During travels in India, many visitors choose to go vegetarian – a great option since the vegetarian food choices are fabulous! If you do choose to eat meat, ensure it is well cooked and stick to locations that are packed with local customers.