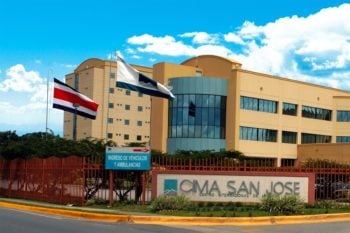 Travel Insurance and Safety Advice for Visitors to Costa Rica
Costa Rica has become a favorite international destination hosting foreign visitors, travelers, and retirees. In fact, Costa Rica is listed as one of the top 10 favorite international destinations. Whether it's the country's stability, friendly and welcoming Ticos (Spanish reference to locals), or breathtaking scenery, Costa Rica is a country unlike any other.
Costa Rica Travel Insurance
If you are visiting Costa Rica, a good travel health insurance plan will cover you if you get sick or injured while there. These plans are strongly recommended to cover basic emergencies along with medical evacuations, trip interruption, and other emergencies.

$250,000 in medical benefits, including COVID-19 coverage
Covers quarantine accommodation and trip delay
Available for US citizens and residents
Optional Cancel for Any Reason Benefit
Plan Details
|
Apply Online
Before your arrival in Costa Rica, you will want to look into your Costa Rican travel insurance options and purchase coverage based on your needs. A few considerations include:
Does your current insurance plan cover you in Costa Rica?
Will you be participating in any adventure sports activities?
Will you be visiting for one week or several months?
Related: Health Insurance in Costa Rica
Travel Insurance Is Required for Costa Rica
The Costa Rican government requires foreigners and visitors to purchase a qualified travel insurance plan. This plan must cover accommodations in case of quarantine and medical expenses related to COVID-19 illness.
An explanation of one's travel insurance coverage, addressing Costa Rica's requirements, must be uploaded or entered into the HEALTH PASS (https://salud.go.cr/) in order to be reviewed and approved by the Costa Rican authorities. If more information on international insurance is needed, the Costa Rican authorities will contact the passenger at the email address indicated in the HEALTH PASS.
Visitors to Costa Rica must request from their insurer a certification, issued in English or Spanish, confirming that the following three conditions have been met.
Confirmation of the policy coverage during the time of your visit to Costa Rica.
Guarantee of coverage for medical expenses related to COVID-19 while in Costa Rica of at least US $50,000.
Minimum coverage of US $2,000 for extended accommodations or lodging expenses due to pandemic illness or trip interruption/cancellation due to illness, which covers the extra cost of the passenger due to quarantine.
Best Travel Insurance for US Citizens Visiting Costa Rica
The Safe Travels Voyager plan is the best option for US citizens traveling to Costa Rica and meets all of the above insurance requirements for foreigners traveling to Costa Rica. Exclusively available to U.S. Citizens and U.S. Residents, cover can be purchased online within minutes. Upon purchase, you will receive a visa letter that you can upload using this link – https://salud.go.cr – to the Costa Rica Health Pass website and complete the required paperwork to get your QR code to show airport authorities upon arrival to Costa Rica.

$250,000 in medical benefits, including COVID-19 coverage
Covers quarantine accommodation and trip delay
Available for US citizens and residents
Optional Cancel for Any Reason Benefit
Plan Details
|
Apply Online
Alternative travel medical plan meeting requirements for Costa Rica, go to TripTime Travel Medical plan
The Safe Travel Voyager plan is acceptable cover for visitors to Costa Rica. The plan covers Covid-19 medical expenses, includes $250,000 of primary Medical Coverage, Trip Delay benefits of $2,000 for accommodations/lodging expenses, and covers your trip costs if you cancel up to $100,000.
Other Trip Insurance Plans for Costa Rican Visitors
For non-US visitors to Costa Rican local insurance authorized for travelers can be found using the following links. If you have doubts or queries about the requirements or conditions of the insurance, please email seguros@ict.go.cr
Trip Cancellation Insurance Plans
For those of you who would like the additional peace of mind that comes with having the cost of your trip to Costa Rica covered in case you have to cancel, a quality trip cancellation plan is recommended. We suggest two options here: Roundtrip International for most international travelers (excluding US citizens) and RoundTrip Choice for US citizens.
With these options, an important question to ask yourself is – do you want the flexibility to choose your doctor or hospital, including private hospitals? Travel insurance plans will cover your care at your hospital of choice. Also, is it important to be able to elect treatment outside of Costa Rica? If you are traveling to other countries travel insurance plans will cover you worldwide. While the country has one of the best health care systems in Latin America, it is important to look at the benefits of each option and decide on the type of coverage most suitable for you.
Other options have recently opened up to international travelers following the ratification of CAFTA- Central American Free Trade Agreement- also known as the Tratado de Libre Comercio (TLC). With the adoption of this agreement, Costa Rica opened its borders to foreign health insurance companies – whereas before the options were limited only to CCSS or INS. This agreement allowed international insurance companies to provide coverage to travelers, permanent residence, and Costa Rican citizens.
When looking at the plethora of international health insurance options, you will want to make sure that your plan includes coverage for emergency medical evacuation and repatriation. This coverage will provide you with the peace of mind that in case of an emergency, you can receive treatment in a facility equipped to handle your condition – even if this entails being transported to another country or if medically necessary, returning to your country of citizenship.
Travel Advice for Costa Rica
According to the Dept. of State:
Medical care in San Jose is generally adequate but is limited in areas outside of San Jose.  There are limited beds in the emergency room at the largest hospital in the Liberia zone, an area frequented by U.S. tourists.  In other more remote areas, basic medical equipment may not be available.  Ambulances may not have emergency equipment and can sometimes offer nothing more than transport.
Most prescription and over-the-counter medications are available throughout the country; however, some U.S. citizens travel regularly to the United States to fill prescriptions that are unavailable in Costa Rica.
For Costa Ricans going abroad: Health Insurance for Costa Ricans Living Abroad
Are Vaccines Required for Travelers to Costa Rica
Hepatitis A – Recommended for most travelers, including those with "standard" itineraries and accommodations

Hepatitis B

– Consider for most travelers; recommended for those who might be exposed to blood or other body fluids, have sexual contact with the local population, or be exposed through medical treatment (e.g., for an accident).

Rabies

– Recommended for the following groups:

Travelers involved in outdoor and other activities in remote areas that might bring them into direct contact with bats and other mammals (such as adventure travelers and cavers).
Those with occupational risks (such as wildlife professionals and researchers).

Typhoid

– Recommended for most travelers, especially those who are staying with friends or relatives; visiting smaller cities, villages, or rural areas where exposure might occur through food or water; or prone to "adventurous eating."

Yellow Fever

– Required if traveling from a country with risk of YFV transmission and ≥9 months of age, including transit >12 hours in an airport located in a country with risk of YFV transmission.
Hospitals in Costa Rica
There are approximately 30 CAJA hospitals and 250 clinics in Costa Rica. In general, although the building is old and many in need of repair, the quality of the professionals working in these facilities is above average for the region. Below are some of the more popular hospitals. For a comprehensive list, visit: Costa Rican Hospitals via InternationalCitizens.com
Find more: International Hospital Search for Expatriates
Emergency Medical Assistance Numbers
The main emergency number in Costa Rica is 911. This number covers the following emergency institutions, Ambulance, Fire Fighters, and Police as well as other emergency services.
International Insurance Plans in Costa Rica
Costa Rica has its social security system called Caja Costarricense de Seguro Social (CCSS), commonly referred to as the "Caja." This universal care system will cover citizens, permanent residents, and visitors for a small monthly fee based on a percentage of your income. The cost through the Association of Residents of Costa Rica, ARCR, is very reasonable. If you opt for the "Caja," then you'd be able to obtain treatment in designated public facilities in Costa Rica.
Another option is the government-backed INS (Instituto Nacional de Seguros), which is an insurance plan that will cover you if you stay within the network of private doctors and hospitals in Costa Rica.
Insurance for Visitors to Costa Rica

$250,000 in medical benefits, including COVID-19 coverage
Covers quarantine accommodation and trip delay
Available for US citizens and residents
Optional Cancel for Any Reason Benefit
Plan Details
|
Apply Online
Alternative travel medical plan meeting requirements for Costa Rica, go to TripTime Travel Medical plan