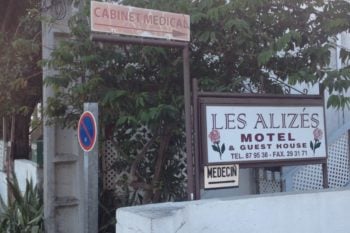 Travel Insurance and Safety for Travel to St. Martin / St. Maarten
Saint Martin (the French side) and Sint Maarten (the Dutch side)  offer affordable socialized medicine for their citizens. There are no particular health concerns for visitors to St. Maarten/St. Martin and St Martin offers some of the best medical facilities in the area. An emergency airlift to Puerto Rico is available as well. However, as with any location, there are some health issues to be aware of. A quality travel insurance plan for visitors to St. Martin is recommended.
Best Travel Insurance for Visitors to St. Martin
Below are a couple of travel insurance plans we recommend for visitors to St. Martin. They will cover you emergency medical costs if you get in an accident and need medical care or become sick or ill. They also provide additional benefits such as medical evacuation, trip interruption, and prescriptions as prescribed. Both options will cover visitors for Covid-19 (Coronavirus).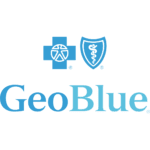 For U.S. citizens up to age 95
Coverage for COVID and pre-existing conditions
24/7/365 service and assistance
Plan Details
|
View Brochure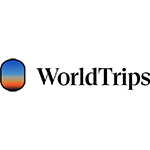 COVID-19 coverage outside your home country
Choose between the basic and more extensive coverage
Meets Schengen visa insurance requirements
24/7 worldwide travel and emergency medical assistance
Plan Details
|
View Brochure
|
Apply Online
Immunizations Required for Visiting St. Martin
No vaccinations are required to enter the island. However, the CDC (CDC St. Martin Travel Advice) sure you are up-to-date on routine vaccines before traveling to St. Martin. These vaccines include the measles-mumps-rubella (MMR) vaccine, diphtheria-tetanus-pertussis vaccine, varicella (chickenpox) vaccine, polio vaccine, and your yearly flu shot.
Staying Healthy as a Tourist in St. Martin
Sun Protection
Saint Martin, situated in the heart of the Caribbean and close to the equator, has an extremely strong sun. As a result, visitors are at risk of sunburn or sun poisoning. A high-SPF sunscreen is recommended, and sunblock is advised for those not used to intense sunlight. A good pair of sunglasses and a hat are strongly recommended.
Dengue Fever
Dengue is a viral disease transmitted by the Aedes mosquito (Aedes aegypti in the Caribbean). It manifests as a high fever accompanied by headache, muscle and joint pain and weakness, which may last several weeks. Symptoms appear two to seven days after a bite from an infected mosquito.
Chikungunya
Chikungunya is an illness caused by a virus that spreads through mosquito bites. The most common symptoms of chikungunya are fever and joint pain. Other symptoms may include headache, muscle pain, joint swelling, or rash. Chikungunya disease rarely results in death, but the symptoms can be severe and disabling. Most people who get sick feel better within a week. In some people, the joint pain may last for months or years.
Protect yourself from mosquito bites by using mosquito nets, wearing long clothing and using repellents (citronella) and sprays.
Ciguatera (fish poison)
Certain fish, particularly reef fishes, contain toxins that may, if eaten, cause serious illness (paralysis and low blood pressure) and very unpleasant symptoms (itching, numbness, dizziness). This is known as ciguatera, or gratte – "itch" in French. Avoid eating fish until you have consulted the proper authorities, especially if you have caught the fish yourself. Large fish (+1 kilo) have the highest count of these toxins.
Aids and Sexually-Transmitted Diseases
Located in the heart of the Caribbean, the island of Saint Martin is a melting-pot for many different groups and remains a high risk zone. On Saint Martin, like anywhere in the world, the only protection is to use a condom during sexual intercourse. Les Liaisons Dangereuses at 6 rue Fichot, Marigot (tel. 0590 87 01 17) offers free and anonymous testing.
Hospitals in St. Maarten / St. Martin
Sint Maarten Medical Center
www.smmc.sx
30 Welgelegen Road
Sint Maarten
+1 721-543-1111
Hospital Center Louis Constant Fleming
www.chsaintmartin.org
Rue du Soleil Levant
Marigot, Guadeloupe
+590 590 52-2525
Affordable Prescription Drugs in St. Martin
Visitors and expatriates often find they can take advantage of the low cost medical care, especially for prescription drugs that are more expensive in the US or other parts of the world.
Crime and Safety on St. Martin / St. Maarten
Petty crime has become an issue of concern on Dutch St. Maarten, with thefts and break-ins an increasing problem. Travelers are urged to lock their cars and lodging doors and windows at all times. Visitors should exercise common sense and take basic precautions everywhere on the island, including being aware of one's surroundings, avoiding walking alone after dark or in remote areas, and locking all valuables in a rental or hotel safe.
Emergency Contacts on St. Martin / St. Maarten
St. Martin being part of France the medical system here is the same and all common medication can be obtained here.
St. Martin Travel Medical Insurance Plans:
Patriot Travel Medical: Learn More  |  Free Quote / Apply
Blue Cross Travel Insurance: Learn More  |  Free Quote / Apply
St. Martin Emergency Contact Numbers
Louis Constant Fleming Hospital, Concordia, Marigot – Emergency department: 0590 52 25 52
S.A.M.U. (medical emergencies): 15
Police: 17
Fire: 18
Centre Médecins de Gardes (ADGUPS) (doctors on call): 0590 90 13 13
Medicall / Medical assistance: 0590 29 04 04
Erick Ambulances: 0590 29 29 34
Ambulances des Iles du Nord: 0590 52 00 52
Gendarmerie (police), Marigot: 0590 52 21 90
Gendarmerie (police), La Savane: 0590 52 30 00
Gendarmerie (police), Quartier d'Orléans: 0590 52 35 95
Municipal police, Marigot: 0590 87 88 33
Municipal police, Grand Case: 0590 87 19 76
C.R.O.S.S. sea rescue between Anguilla and French Guiana : 0596 70 92 92
St. Maarten Emergency Contact Numbers
Emergencies : 911
Doctors on call: (1-721) 5111
Hospital: 543 1111
Ambulance: 912 or 542 2111 or 520 6262
Fire: 120 or 542 6001
Police: 111 or 542 2112
Related: