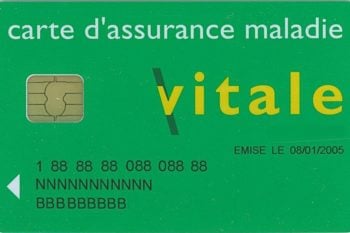 Safety Advice Travel Insurance for Visitors to France
France is a leading travel destination for world travelers. It is the 4th most popular destination in the world for American students studying abroad (IIE). And the capital city, Paris, is the third most visited spot in the world. With cosmopolitan cities, medieval villages, and legendary wine regions, France is one of the most popular expat destinations in the world. On the other hand, according to the Global Peace Index, France is ranked 51 out of 163 countries and has the lowest rating of all countries in Europe.  So before you run away to a lavender field in Provence,  take a moment to review important safety tips and travel insurance advice for visitors to France.
French System and Travel Insurance Options
France has excellent public services. It is first in the world in the World Health Organization's ranking of healthcare efficiency. The country operates on a system of universal cover funded by taxation on salaries. Services are not limited to French citizens. As of 2016, anyone who has resided in France as an expat in a "stable and regular manner" for three months and intends to legally remain in France on a permanent basis is eligible to apply for public coverage. As a result, there is now a new application process for expats.
Travel Insurance for Visitors to France
As stated above, France has both excellent medical facilities and, at the same time, is one of the riskier places to visit in Europe due to the above-average crime and risk of terrorism. A good travel insurance plan for visitors to France will include coverage for trip cancellation, terror, and lost or stolen items. For a list of recommended providers, see our list of the best travel insurance companies.
For most applicants the Atlas Travel Insurance plan is an excellent option, providing affordable coverage and a wide range of benefits.
Travel Insurance for US Citizens Traveling to France
We recommend the Seven Corners trip cancellation plan to US citizens traveling abroad. An alternative option would be the GeoBlue Voyager plan which offers comprehensive travel medical benefits but does not include trip cancellation benefits.
Vaccines Required of Visitors to France
There are no mandatory vaccinations for travel to France. All travelers should travel with updated routine vaccinations, including measles-mumps-rubella (MMR) vaccine, diphtheria-tetanus-pertussis vaccine, varicella (chickenpox) vaccine, polio vaccine, and a yearly flu shot.
Rabies is present in France. Adventure travelers who plan on exploring French caves should speak with their doctor about a preventative vaccine.
Food and water safety standards in France are similarly high as in other developed nations. Tap water is safe to drink. Pregnant women should speak with a physician to see if there are any restrictions for consuming French unpasteurized cheese.
Emergency Travel Assistance
Hotel Dieu: Adjacent to the Notre Dame Basilica in central Paris, this easy-to-find hospital is well-regarded and has experience treating tourists.
The American Hospital, on the outskirts of Western Paris, is a private bilingual facility. It is more expensive than other providers in Paris, but their familiarity with American health insurance procedures may make you feel more comfortable.
Hôpital Necker – Enfants Malades, Paris' leading pediatric hospital, is a teaching facility affiliated with the University of Paris. It is the oldest pediatric hospital in the world.
The University Hospital of Bordeaux receives top marks as the best French hospital. Rounding out the top 5 are CHU Lille, CHU Toulouse, Strasbourg University Hospital, and the Pitié-Salpêtrière in Paris.
Furthermore, the service SOS Médecins provides house visits with a doctor for 50-70 Euros, 24 hours a day. This means you don't have to leave your house when you're feeling unwell. It is perfect for non-life-threatening emergencies.
Finally, in French pharmacies, staff can treat minor medical concerns. They can also provide extra help, such as requesting an ambulance. The staff can also recommend a number of assistance programs, including:
Insurance Coverage for Internationals Living in France
France does provide coverage to its citizens and to foreigners after a certain period of residency. Many citizens and foreigners choose to supplement their local coverage with a global insurance plan.
Extra Travel Insurance Considerations
France currently operates on a reimbursement program. Therefore, you pay for the cost of your treatment and then apply for reimbursement. A regular doctor's visit is just 23 Euros and typically 70% of that cost will be returned to you. This system is being phased out. As a result, by the end of 2017, most doctors will bill the government or insurer directly.
If you need global coverage, your application is rejected, or if your time in France will amount to less than 50% of the year, you will require privately held international health insurance to cover your needs.
Embrace The French Lifestyle
People in France rank 10th among all nations for life expectancy. Thus, for ex-pats looking for a permanent relocation, you couldn't ask for a healthier spot to enjoy the finer things in life. Make the most of your new home-away-from-home and embrace the French joie de vivre!
Related: