Safety and Travel Insurance Advice for the UAE
If you are to have a medical emergency, the UAE has fantastic medical facilities available, with many being accredited by international and international medical and hospital associations. The country has also been working since 2008 to unify and stabilize its health care system. You must have health insurance to receive any kind of visa to enter the UAE, regardless of nationality. Visitors to the UAE may have access to free medical services in case of emergency as part of the national health care plan and coverage under visas, but you can't get said visa without having a UAE Visitors Insurance plan. Dubai started implementing new national health insurance in 2014, and it was implemented in 2016. It covers all of its citizens–nationals and expats alike.
Travel Insurance Plans for Visitors to the UAE
The UAE has some excellent hospitals and overall great health care. However, services can be costly for visitors who are not insured. We recommend the following UAE travel insurance plans when visiting the UAE. Both plans cover Covid-19 for travelers to the UAE and globally.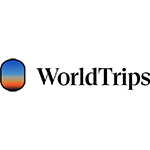 COVID-19 coverage outside your home country
Choose between the basic and more extensive coverage
Meets Schengen visa insurance requirements
24/7 worldwide travel and emergency medical assistance
Plan Details
|
View Brochure
|
Apply Online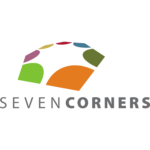 COVID-19 coverage outside your home country
Comprehensive medical coverage from 5 days to 1 year
Your choice of medical maximum and deductible options
An extensive worldwide network of providers
Plan Details
|
Apply Online
|
View Brochure
General Safety Tips and Staying Healthy in the United Arab Emirates
The United Arab Emirates is a relatively safe travel destination, and most incidents arise from either cultural differences and/or the weather–both of which can be managed with the appropriate knowledge and preparation.
Desert Life. The UAE is a subtropical desert. The country typically experiences very hot summers – peaking in heat in July and August – and fairly dry, mild winters. The country rarely receives rainfall making dust storms a hazard, although when rain occurs, flooding can also be an issue. Heatstroke is one of the most common issues travelers to the UAE experience. Be sure to drink plenty of water, however, you should avoid drinking tap water or beverages containing ice made with tap water. Bottled water or carbonated beverages in a can will be the safest choice to drink.
Clothing. Due to the hot climate, tourists are often tempted to wear loose-fitting, casual clothing. Dress codes in the UAE are closely tied with religious views and even the legal system. Men should dress conservatively and show very little skin. Women should follow the same rules to a greater extreme, making sure not to show bare shoulders, knees, legs, or arms. In some areas – although usually not in the touristy parts – women may be required to cover their faces as well. While this may be inconvenient, covering up is also the best way to protect against extreme sun exposure, in addition to wearing sunscreen whenever outdoors.
Vaccines, Necessary Medicines, and Pharmacies When Traveling to the United Arab Emirates
Vaccinations. Before departing to the UAE, it is important to check that you are current with all routine vaccinations. The CDC recommends that travelers and expats in the UAE get a booster shot for Hepatitis A and Typhoid, both of which can be spread through food. The best way to avoid these diseases is to avoid undercooked food or game meat that would not be served in the US. Some travelers may want to also get a Hepatitis B shot, however, this disease can be avoided by avoiding sexual contact, abstaining from drug use that requires injection, and not getting piercings or tattoos while abroad. Rabies vaccinations are only recommended if you will be traveling through remote areas or working closely with animals. There are a variety of international sites to help you stay up to date on any changes or advice that applies to a safe trip abroad.
MERS (Middle East Respiratory Syndrome) is a viral respiratory illness that has occurred in countries throughout the Arabian Peninsula. Its symptoms include fever, cough, and shortness of breath. There are no advisories about avoiding travel because of it, but it is smart to take precautions such as washing your hands, avoiding ill individuals, and avoid consuming raw camel milk (which has been linked to the disease in other countries). People with weakened immune systems, diabetes, kidney disease, or chronic lung failure are considered high risk for MERS. There is currently no vaccination or standardized treatment. The disease is rare and very close contact is needed for transmission.
Medicines. Some prescribed medicines from other countries are considered controlled substances in the UAE (and therefore illegal). Check with your local embassy for a list, and to see if you need permission from the UAE Ministry of Health prior to your stay in the UAE. Without this permission, you may be subject to prosecution under UAE law.
Pharmacies. Most pharmacists in the UAE are expats themselves and it's a growing industry there. You'll be able to find pharmacies in most private and public hospitals, and the number is increasing due to its rapid growth in expatriates. Besides Abu Dhabi and Dubai, 24-hour pharmacies may be difficult to locate. Most are open Saturday-Thursday. Some may be open for limited hours on Friday, but most are closed due to religious activities.
Medical Services in the United Arab Emirates
The United Arab Emirates has improved its health care system substantially in the last decade. Dubai has recently made it a law that all employers must provide healthcare to their employees free of charge. Consultations and some care is free to nationals and care for expatriates may receive subsidies and easy access to facilities. However, it is not only a high recommendation to obtain health insurance for your trip to the United Arab Emirates, but also illegal to enter the country without it.
International Health Insurance Plans for Expats Residing in the United Arab Emirates
The Cigna Healthguard plan is an annual international health insurance plan precisely for expatriates and local nationals living and working in the Emirate of Dubai, Sharjah, Ajman, Umm Al-Quwain, Fujairah, and Ras Al Khaimah. Aetna International offers compliant coverage in the UAE as well.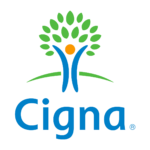 Private medical insurance for expats residing in the UAE
Three distinct plans with regional or worldwide coverage
Ability to choose your Healthcare Provider Network tier
Plan Details
|
View Brochure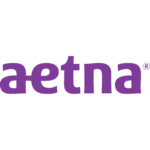 Fortune 100 company with more than 800,000 members
Access to Annual Health Exams & Medications
Coverage for Covid-19, Comprehensive Worldwide Cover
Plan Details
|
View Brochure
Related: Health Insurance in Dubai
Emergency and Medical Contact Information in the United Arab Emirates
| | |
| --- | --- |
| Service | Telephone Number |
| Police | 999 |
| Fire Service | 997 |
| Ambulance | 998 |
More emergency numbers are located here through the UAE's official governmental page.
Embassies in Abu Dhabi:
Visa for Travel to or Work in the UAE
All travelers and expatriates in the UAE (with the exception of airport transfers) are required to apply for a visa. What kind of visa you need will depend on why you are going to the UAE and how long you want to stay there. You can receive a visit visa upon arrival at the immigration counter at the Dubai International Airport. This will be valid for 30 days and can be extended for an additional 30 days for a fee.
If you are hoping to work in the United Arab Emirates you will need the sponsorship of the company that is hiring you or a resident of the UAE. The visa process will likely be managed by the company, but you will have to provide the necessary paperwork and take a blood test. It is important to note the UAE has a closed policy toward HIV so someone testing positive will detained and then deported. Citizens from GCC nations: Bahrain, Kuwait, Oman, Qatar, and Saudi Arabia do not need a visa to travel to and work in the UAE. Be sure to cancel your work visa upon leaving the country to avoid complications.
UAE Travel Warnings and Alerts
Before traveling to the UAE, be sure to check your respective governmental website for any updates on warnings and alerts.
Stay Safe: Follow the Local Law and Customs in the United Arab Emirates
The UAE legal system is based on a civil law system much like the U.S., although it does have some elements of Sharia law that can be confusing for tourists. The word Sharia comes from Arabic and is roughly translated to morals. Many of these laws are moral laws and relate to legal punishments for issues involving sexuality, hygiene, religion, etc. It is often associated with the religion of Islam but has other uses within the Arab world as well.
Some of the legal issues travelers to the UAE should be aware of specifically involve physical affection between individuals as well as drug and alcohol use. Kissing in public is illegal, and foreigners are deported on a regular basis for violating this law. Additionally, premarital sex is a grievous violation as is homosexuality, both of which have led to the prosecution of foreigners in recent years. Underaged drinking, public drunkenness, and any form of drug use are also criminal offenses that can be persecuted. Foreigners are subject to these laws and can face lengthy prison sentences or worse for violations.
Religion. While most of the population in the United Arab Emirates identifies as Muslim, the government has adopted a strict non-discrimination policy between religions. Proselytizing is both frowned upon and forbidden, as is criticizing or preventing the practice of any religion. That said, during the month of Ramadan, it is illegal for both Muslims and non-Muslims to eat or drink in public during daylight hours.
The UAE has one of the most disproportionate gender ratios in the world, with a range of two to three men per woman in many parts of the country. As a result, single females are often targeted by men. That is not to say women are the only targets. A number of male tourists have reported rape and sexual assault—by women and other men—in the UAE. While the country has grown to economic prosperity for its protection of tourists and foreigners, it is also widely criticized for perceived human rights violations and failure to prosecute crimes against foreigners.
Related: