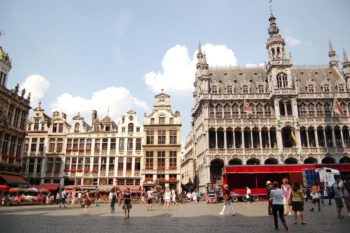 Safety and Travel Insurance for Trips to Belgium
Belgium is a small country in Western Europe known for its world-famous chocolate, waffles, and beer. Home to the European Union headquarters, Belgium is also a founding member of the EU. With its historic monuments, beautiful castles, cobblestoned streets, diverse population, and friendly reputation, Belgium is a great place for travelers, expatriates, students, and retirees.
Before taking off on that long or short-term trip, travelers should be aware of safety issues as well as Belgium travel insurance options when visiting Belgium. Because Belgium is highly developed with a stable democracy and a modern economy, it is a relatively safe country to live in and travel to. Additionally, Belgium offers one of the highest standards of living anywhere in the world.
International Travel and Medical Insurance for Travel to Belgium
Belgium is widely known for having one of the highest quality healthcare systems in the world. Both universal and private coverage is available. Travelers and tourists visiting Belgium will find that healthcare costs are reasonable in Belgium while the quality of service remains high. In order to access the best facilities and doctors, we strongly suggest a travel insurance plan prior to visiting the country.
Belgium Travel Medical Insurance Plans
The following plans will cover visitors and tourists traveling to Belgium for a little as five days to as long as 12 months. They provide excellent benefits and 24.7 access to medical advice. These plans also cover Covid-19.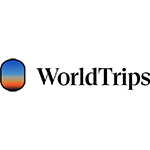 COVID-19 coverage outside your home country
Choose between the basic and more extensive coverage
Meets Schengen visa insurance requirements
24/7 worldwide travel and emergency medical assistance
Plan Details
|
View Brochure
|
Apply Online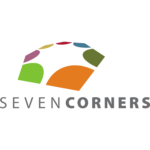 COVID-19 coverage outside your home country
Comprehensive medical coverage from 5 days to 1 year
Your choice of medical maximum and deductible options
An extensive worldwide network of providers
Plan Details
|
Apply Online
|
View Brochure
For expatriates, health insurance in Belgium is a mandatory requirement, and purchasing it before you go will make for fewer headaches later. The state's health insurance is done primarily on a fee-for-service basis with the benefit of being able to choose the medical provider. You can compare global medical insurance plans from top providers here.
Students in Belgium from outside the EU, who are traveling less than 90 days, must apply for the Schengen Visa. (The Schengen Area is the area comprised of 26 European countries, including Belgium, that have eliminated passport and other border controls at their common borders. ) For more than 90 days, they will need to apply for a student or travel visa and show proof of international student health insurance.
Vaccines Required and Staying Healthy when Visiting Belgium
In general, no special immunizations or medications are necessary when traveling to Belgium, but all travelers should consult a doctor before going abroad. Children should be up-to-date on routine immunizations recommended by the World Health Organization. Pregnant women and people with compromised immune systems should not receive the MMR vaccine. Tetanus-diphtheria is recommended for all travelers who have not received the immunization within the last ten years. If traveling during flu season, November through April, the influenza vaccine is recommended. Pregnant women and people allergic to eggs should not receive the influenza vaccine.
Recent outbreaks in Belgium include a measles resurgence in April 2011. The city of Ghent was particularly affected, and the outbreak was deemed to be due to inadequate vaccine coverage. Another outbreak in 2007-2008 occurred in orthodox Jewish communities in Antwerp. Hantavirus infections have increased in recent years. Most infections occur in the provinces of Luxembourg, Liège, Namur, and Hainaut. Hantavirus causes serious illness, with the main complication being kidney failure. In Belgium, the predominant hantavirus is the Puumala virus, which is carried by the bank vole, a type of rodent. Most travelers are at low risk for infection of the hantavirus. In August 2014 cases of Lyme disease were reported from Arlon in Luxembourg Province. However, in general, travelers are at low risk for these diseases.
Travelers are more likely to experience minor discomforts such as motion sickness and jet lag. On long flights, be sure to walk around the cabin and drink plenty of fluids. Other general tips for staying healthy abroad include avoiding contact with stray dogs, wearing sunscreen regularly and reapplying as needed, and using seat belts.
Common Safety Tips for Travelers to Belgium
Petty theft such as purse snatching and pickpocketing is common in major cities. Thieves tend to loiter in metro and train stations. The Gare du Midi, the primary international train hub in Brussels, is a popular spot for thieves. Travelers should be vigilant and keep their eyes on their belongings. Thieves also tend to work in teams, with one team member causing a distraction. Common distractions include dropping money, bumping into the target, and getting the target's attention by speaking to them about signing a petition or something similar.
The U.S. Embassy is a great resource for victims of crime. They can help replace a stolen passport, find medical care in the case of violent crimes, contact appropriate police authorities and local attorneys, and contact family members and friends. Victims of crime can also dial 100 for ambulance or fire, 101 for police, and 112 for other emergency help. Additionally, the Commission for Financial Aid for Victims of Deliberate Acts of Violence, established in 1985 provides financial assistance to victims of intentional acts of violence. Our travel resources page puts all the necessary health resources in one spot.
Because Belgium maintains openness with its neighbors, it is possible for terrorist groups to enter and exit the country with anonymity. However, Belgium has had very few major terrorist incidents due to its stringent policies on political demonstrations and mass gatherings.
Public demonstrations require prior police approval so that police can be present to ensure the safety of participants and passersby. Sometimes spontaneous demonstrations do occur, and even those that are meant to be peaceful can become violent and unpredictable. Travelers should pay attention to local news media and check the Alerts for U.S. Citizens page of the U.S. Embassy in Belgium for more information.
The most important thing while traveling to Belgium is to prepare thoughtfully, equip yourself with knowledge and, of course,  buy quality travel insurance to protect yourself and your loved ones. Travel in Belgium and most of Europe is largely safe and low risk, however, you never know what misfortunes you may encounter while abroad breathing different air, eating different foods, and adjusting to a different climate. Instead of worrying about hospital costs or locating an appropriate doctor, your itinerary should be full of touring the cartoon culture, tasting the vast variety of frites, and soaking in the surrealist and nouveau art!
Advice for Buying Travel Insurance:
Photo by KoS (Own work) [GFDL or CC BY-SA 3.0], via Wikimedia Commons