An International Insurance Advisor Will Save You More Than Just Money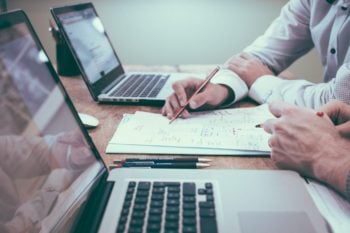 Many international citizens pride themselves on being savvy consumers. They know how to track down the best flight and can always get a great hotel deal. They take satisfaction in doing their own research and saving money along the way. As such, many travelers are surprised to learn that using a global insurance broker can pay off — in more ways than one. You can get more for your money working with an international insurance broker for your next global adventure.
What Is an International Insurance Broker?
An insurance broker or advisor is a dedicated insurance professional who works with a client to help them choose the best plans out of numerous options. Our advisors focus on international insurance, and work with multiple insurance providers to find the best policies and deals for their clients. While we focus on international medical insurance, we also connect our clients with life, travel and group insurance plans.
What Does An Insurance Broker Do?
When you contact an insurance broker, they use their expertise to match you with the international coverage you need. Unlike an agent who works for only one company, an insurance broker's loyalty is to you. They want you, their customer, to be happy and secure.
Licensed insurance advisors work to make sure you have the best possible coverage. They will walk you through policy details so you know what's included and what's not covered. You can talk with them freely about any questions or worries and feel confident that they are on your side.
What is the Difference Between an Insurance Agent and a Broker?
The difference is that an agent works for one insurance company, while a broker has many insurance options for your policies and budget. They aren't tied to any one company or policy.
Insurance is probably the only thing you buy that you hope you never have to use. But should the worst happen and you need support, your health insurance consultant will be there for you. You will be working with a person you know to help you navigate your claim. This is especially important if you are overseas during a crisis. The personal relationship you develop with a broker will support you in times of need.
Plus, a health insurance consultant often knows more than the call center agent at an insurance company. For complicated questions, you have an expert to walk you through everything you need to know.
Should You Work With an International Insurance Broker?
All travelers can benefit from working with a global insurance advisor, including you.
Health insurance brokers for individuals can help you personally if you're relocating internationally for work. They're there to support you if you are moving with family members, or if you're getting insurance for family who are about to join you abroad. Expats and retirees living overseas work with brokers to get the best long-term deals for expat international health insurance.
Health insurance brokers for small businesses can get budget packages that fit your needs, not the needs of big corporations. And they can help adjust your international health insurance plans as your business grows.
Insurance Brokers Bring You More Insurance Choices
When you work with a private medical insurance broker, you have the best possible selection of policies to choose from. It's okay if your expat insurance plan comes from one company but the insurance for your business, your car left in storage, and your camera gear all come from different sources. Instead of having one large policy that you think is "probably" good enough, you'll have the exact coverage you need for total confidence. If one company doesn't offer what you need, you and your broker will find one that does. Your broker isn't employed by the insurance companies and there's no pressure for them to sell a particular package.
Plans available include international plans, travel insurance, corporate groups, volunteer organizations, and more.
Top Global Insurance Brokers Do Your Research and Legwork
Speaking of all those possible policies and packages… Our private health insurance brokers are research assistants, finance experts, and detectives all rolled into one! You tell your broker what you want, what you need, what you are not sure about, and your budget range. They bring you options from the best global health insurance providers and help you customize them for your needs. It is a personal service, a time-saver and a confidence booster.
What Makes the Best Insurance Advisor?
Knowledge, dedication, and flexibility: that's what our brokers for insurance provide. At International Insurance we offer comprehensive, unbiased insurance solutions with access to the widest variety of global insurance providers -— at no cost to you. We match you with the best plan for your needs by comparing options from multiple health insurance agencies.
Insurance seekers often have questions about coverage or want to see quotes for different coverage levels and benefits. We're here to answer those questions. With a quick conversation, we can customize and adjust insurance quotes for your health and budget needs.
Why Work with International Citizens Insurance?
At International Citizens Insurance, you'll get world class service from your personal health insurance broker, including the following:
How to Choose an International Insurance Plan
Our licensed brokers have done their homework and are your best bet for finding a plan. But you can always do your own research ahead of time to feel confident that you are choosing the best insurance plan for expats. Here are some excellent resources to review and compare your options
Comprehensive International Health Insurance Plans
For Shorter Stays, Consider Travel Medical Insurance
If you get stuck, have questions, or want help with your options, contact us. A licensed insurance broker can take you through the different plans and help you find the best policy for your needs and your budget.
Can An International Insurance Broker Save You Money?
Yes, you can save money with insurance brokers! When you work with our licensed insurance advisors, you may end up paying less than you would by going directly to an insurance company. There's a good reason for this, even with the personal service brokers provide. Insurance advisors can offer you multiple options, some of which may cost less while still providing the coverage you need. Brokers can also help you remove plan coverage you don't need or refine your quote to get within your budget.
Start Here: Request a Free Quote and our private insurance brokers will provide you with a variety of options to get you started.
International Citizens Insurance and Affiliate Partnerships
If you are an Insurance Agent or International Travel Professional and would like to offer one or more of our products, visit: