Career Opportunities at the International Citizens Insurance
Join the team at International Citizens Insurance, run by world international insurance agents, world travelers, and expatriates. Our company is ideally placed to assist our clients with their international insurance needs no matter where they are located around the world.
Why We Do What We Do
Our mission is to educate consumers on the value of international health and travel insurance while providing a resource for them to research, compare and purchase plans for their relocation abroad or international trip. We work with expatriates, corporate HR, volunteer groups, travel companies, international employees, missionaries, and anyone traveling throughout the world.
Here is your opportunity to work for an awesome company. Apply Today:
Do you want to work at a young, fast-growing company where you will create a real impact? Then come join International Citizens Group, Inc.! We're a small, scrappy company that has made the Inc. 5000 list two years running. We work in international insurance for expats and travelers, which combines the stability of insurance with the glamour of international travel and life abroad.
---
Position: International Insurance Agent or Broker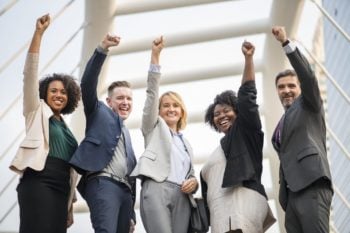 Our team at International Citizens Insurance is looking for driven, results-oriented agents and brokers to join the International Citizens Insurance Sales team. This individual will focus on providing superior sales support to highly targeted potential customers. As a Producer in the International Citizens Insurance Sales Center, you can earn significant income while being on the ground floor of a critical sales team.
The Insurance Sales Producer is responsible for engaging prospective customers and assisting them with critical decisions regarding International Health Insurance for themselves and their family members. If you are a proven self-starter who has an interest in helping customers achieve security for themselves and their loved ones, you may be a good fit for our team. We are looking for candidates with experience in the insurance industry, who have a current health insurance license, and who can speak Spanish.
Individual Accountabilities
Stay informed of industry trends and marketplace competitors
Make suggestions to help improve the insurance sales program
Carry out special projects and assignments as required
Act as subject matter expert on appropriate health insurance product line(s)
Establish a trusted relationship with prospects through active listening, education, and guidance
Gather and accurately record customer information to process new insurance applications
Leverage tools to support fact-finding, needs analysis, quoting/illustrations, product recommendations, application completion and policy issuance
Meet/Exceed monthly activity and sales goals
Respond to customer inquiries that result from highly targeted, analytics-driven lead generation
Escalate issues, concerns, and trends to management as necessary
Job Requirements
Resident and non-resident health insurance licenses (to be obtained within 60 days of start date)
Prior experience in telephone-based or in-person sales and customer service
Experience working with a Customer Relationship Management System (i.e., Salesforce)
Post-secondary degree or equivalent business experience
Flexible work shifts, remote work options, some nights and weekends may be required
Conversant Spanish language skills highly desired
Competencies
Dynamic, energetic, self-starter with exceptional communication skills (both verbal and written)
Excellent interpersonal skills with a high level of professionalism
Comfort working in a new, and initially less-structured, environment
Ability to learn and apply sales techniques
Motivated to exceed goals/benchmarks to maximize financial rewards and to help grow the International Citizens Insurance Sales program
Ability to multi-task and manage competing priorities
Ability to work both independently and as part of a team
Key Leadership Behaviors
Sound decision making when working with prospective customers
Lead-by-example position
Key Performance Goals/Measurement
Financial Targets: Sales, Premium, Revenue targets TBD
Key Metrics: Sales, Activity, Quality and Referral targets TBD
Here is your opportunity to work for an awesome company. Apply Today:
---
Position: Director of Operations
The Director of Operations goal is to increase the company's overall success by improving efficiency, reducing expenses, and through the professional development of employees. The Director provides direct management of operations staff and must demonstrate leadership to all employees in a tactful and sensitive manner
Responsibilities are cross-functional and include
Human Resources:  Manage and implement, when necessary, all aspects of Human Resources including recruiting, hiring, employee onboarding, payroll, employee matters (conflict resolution, review/assessment process), employee training/development process, developing/managing company policies and Employee Handbook, managing terminations, record keeping, regulatory requirements specific to employment/employees; develop employee rewards/recognition programs; and benefits administration including Paid Time Off, 401k and health insurance benefits.  
Regulatory Oversight:  Manage the regulatory requirements specific to insurance licensing and appointment requirements through internal processes and outsourced services to ensure proper compliance with state licensing requirements for employees and the company/agency. Manage the company's insurance policies for Workers' Compensation and Liability including reporting and audits.
Operations:  Work with the executive team to manage various administrative and operational responsibilities relative to the daily operations through the use of various software systems, provide operations support to the sales and marketing departments, assist with travel arrangements, plan corporate outings, and provide various administrative and office management tasks.
Accounting/Finance:  Manage accounting functions including invoicing, accounts receivable, and accounts payable in conjunction with an outside accounting firm to ensure proper communication/record keeping; employee expense reporting; payroll management; monthly/quarterly financial reporting, financial analysis, budgets, and forecasts; improve the company's financial processes while establishing appropriate controls; support annual closing of the financials and coordination of tax returns with company's external accounting firm.  
Required Skills/Abilities:
Financial forecasting and management

Strong technical abilities and comfortable using excel, CRM, GoogleAnalytics, and QuickBooks

Excellent verbal and written communication skills

Strong interpersonal and relationship management skills

Excellent organizational skills and attention to detail

Proven time management skills with a proven ability to meet deadlines

Strong analytical and problem-solving skills

Ability to function well in a high-paced and at times stressful environment
Here is your opportunity to work for an awesome company. Apply Today:
---
Position: SEO Manager
Want to get the chance to grow your marketing skills and responsibilities quickly? Love taking on projects independently, but also working with a team that will give you no-holds-barred honest feedback and helps you make everything even better every time?
Job Description
Works across SEO and inbound marketing efforts to generate organic and direct traffic to websites through the creation and promotion of high-quality content
Edit, fact check, optimize and build webpage content, emails, and other digital assets; ensure all content is in line with corporate styles and SEO best practices
Collaborate with team to review search engine marketing and search engine optimization effectiveness
Support analytics capabilities and reporting to make decisions on future content and UX enhancements
Gather, analyze, and interpret data across owned (website) and paid channels
Support marketing team director in managing priorities and project timelines
Assist in social media listening, and writing and scheduling content across ICG's corporate social channels
Other duties and projects as assigned
Core requirements
3-5 years of experience
Exposure to multiple areas of SEO such as technical SEO, onpage SEO, offpage SEO, keyword research and competitor research, analytics and reporting, etc.
Google Analytics certification
Hands-on experience with WordPress
Demonstrated experience writing, optimizing and fact-checking content
Exposure to Hubspot
Experienced in content marketing
Interest in learning new skills and willingness to ask for help in learning when needed
Desire to use best practices to continually improve everything we do
Ability to work in a fast-moving environment and manage multiple projects
Strong team player with the ability to work well with a virtual team
Bonus points for
Hands-on experience with any of the following: Beaver Builder, Buffer, MailChimp, Google Docs
Experience with SEM and PPC marketing
Experience with digital marketing techniques; audience segmentation, personas, etc
If you have lived abroad – or dreamed of doing so!
Please send us an application that includes your resume, cover letter, and a writing sample.
Why should you work for us?
You will have the opportunity to take ownership of your own projects and drive them to completion.
Do you see something that you could do to make the business more successful? Tell us today and you'll get to implement it next week. We move fast.
Your success is based on the results you generate for the company, and you will be able to see those results for yourself.
You will get clear and direct feedback on everything you do.
Our executive team has a track record of creating successful businesses.
We believe in hard work, but we also believe that staff should have a life outside of work. We don't expect you to work late nights or weekends.
Hybrid work environment – and during periods of high COVID transmission, you can be fully remote.
The ocean views from our Hingham office provide great inspiration when you're problem-solving.
Did we mention we have a GREAT health insurance plan, 401K, and unlimited time off!?
---
Position: Sales Development Representative
This role is responsible for performing 1:1 outreach to prospective buyers. Your focus is on inbound lead qualification, moving leads into and through the sales funnel, and setting up sales-qualified appointments.
An SDR must be quick on their feet, excel in online conversations, master the sales stack, be great content finders, and have a positive outlook.
International Citizens Group advises Expats and Global Nomads on a wide range of health plans and cover for individuals and families. We offer unbiased expert advice to our clients so they can find the best insurance solution for their unique circumstances.
Reports To
Marketing Team Lead
Responsibilities
Nurture leads that are in the sales and marketing funnel in a way that warms them up and qualifies them for a sales call.
Use a customer relationship management tool to track and score leads within the pipeline.
Be able to identify which leads aren't likely to buy and those that are likely to purchase soon.
Set up qualified appointments for a closer, or present the product and gain the sale directly.
Maintain relationships with current accounts to retain their business and possibly earn referrals.
Work with the rest of the sales team to create an environment of teamwork and meeting goals.
Qualifications
B.A. in Marketing or a related field (or equivalent experience)
Incredible verbal and written communication skills
Team player that will work with others to reach a larger goal
Coachable and able to take and implement constructive criticism
Ability to learn and use new technology in a relatively quick manner with instruction
Potentially working earlier and later than a typical 9-5 to reach leads
Excellent organizational skills to keep contacts and schedules perfectly in order
Experience using a Marketing Automation Platform (Hubspot, Marketo, Pardot)
Experience using a CRM (Salesforce, HubSpot, Copper)
Here is your opportunity to work for an awesome company. Apply Today:
---
Position: Manager, Digital Marketing
We want to talk to you if you live and breathe digital marketing. We are looking for a Digital Marketing Manager to develop, implement, track and optimize our digital marketing campaigns across all digital channels.
What does a Digital Marketing Manager do?
You should have a strong grasp of current marketing tools and strategies and be able to lead integrated digital marketing campaigns from concept to execution. Digital marketers will work with the marketing team, supporting teams (such as programmers), and vendors to launch campaigns on time and on budget.
Responsibilities
Plan and execute digital marketing, including SEO/SEM, marketing database, email, social media and display advertising campaigns
Work with editorial and marketing teams to drive SEO in content creation and content programming
Recommend changes to website architecture, content, linking and other factors to improve SEO positions for target keywords
Measure and report performance of all digital marketing campaigns, and assess against goals (ROI and KPIs)
Brainstorm new and creative growth strategies
Plan, execute and measure experiments and conversion tests
Collaborate with internal teams to create landing pages and optimize the user experience
Collaborate with agencies and other vendor partners
Design, build and maintain our social media presence
Evaluate emerging technologies. Provide thought leadership and perspective for adoption where appropriate
Requirements
BS/MS degree in marketing or a related field
Demonstrable experience leading and managing SEO/SEM, marketing database, email, social media and/or display advertising campaigns
Highly creative with experience in identifying target audiences and devising digital campaigns that engage, inform and motivate
Up-to-date with the latest trends and best practices in SEO and SEM
Experience using a Marketing Automation Platform (Hubspot, MailChimp)
Experience with A/B and multivariate experiments
Solid knowledge of website analytics tools (e.g., Google Analytics, HubSpot, SEMRush, AHREFS)
Experience in setting up and optimizing Google Adwords campaigns
Working knowledge of HTML, CSS, and JavaScript development and constraints
Here is your opportunity to work for an awesome company. Apply Today:
---
More Info