North American Health Insurance Plans
The three largest countries of North America – Canada, the United States, and Mexico – are global powerhouses of political, economic, and social influence. The continent offers easy transportation links, spectacular national parks, pulsating cities, and the wonderful mix of Indigenous, French, British, and Spanish culture. In a general sense, foreigners and expatriates are also reassured by the knowledge that healthcare in North America comes with some of the highest standards in the world. At the same time, health insurance plans in North America are as diverse as the people that live there.
Differences and Similarities
It would be easy to look at the different health insurance systems in Canada, the United States, and Mexico and conclude that they have little in common. After all, each country has its own unique way of life and healthcare philosophy. No two countries agree on the ideal balance of public and private models of care. However, the Canadian, American, and Mexican healthcare systems have more in common than meets the eye. For instance, each country faces the tremendous challenge of serving a huge geographic territory. There are disparities in care between urban and rural areas. And they are all struggling with how to best serve aging populations.
Related: International Health Insurance Plans and Expat Insurance for Foreigners in North America
Health Insurance and Medical Coverage in Canada
In general, the healthcare system in Canada is publicly funded and privately delivered. It is often referred to as "universal" or "socialized" care. Canadians can choose any primary caregiver they want, be it someone in private practice or in a clinic environment. The visits are billed directly to the government. As a result, there is no cost for receiving care from a general practitioner, a specialist, or through a hospital. Each of Canada's 13 provinces and territories fund and administer healthcare for their own residents. This allows for regional concerns to be prioritized. In remote and rural regions, care is often provided by nurse practitioners.
Hospitals in Canada are nearly always not-for-profit. However, elective services are available in private, for-profit centers. The potential role of public, for-profit services in the healthcare system is hotly debated by Canadians. Some people favor greater flexibility and choice, even at a cost.
Visitors to Canada should not be fooled by the country's reputation of providing "free" healthcare. This only applies to the people who live there and pay taxes! Emergency healthcare services for non-residents are expensive. All travelers should carry insurance.
Read More: Canadian Health Insurance for Foreigners Living in Canada
Health Insurance Plans in the United States
By contrast, in the United States, health care is provided by private hospitals and clinics – and the potential role of socialized public services is sometimes hotly debated!
There is no socialized public healthcare in the United States. As such, the cost of healthcare in the United States is very high. Often, employers provide health insurance as a job benefit. However, due to rising costs, employees are increasingly required to help cover the cost of medical insurance – if they receive it at all. If an employer does not provide health coverage, most individuals purchase health insurance independently.
The 2014 Affordable Care Act was designed to make insurance coverage more affordable for those uninsured or under-insured. But it does not act as a national health insurance plan. Rather, it sets standards for how health insurance is structured and priced. As well, public health programs which pre-date the Affordable Care Act still exist. They include the Medicare program for senior citizens and the Medicaid federal medical aid program for the poor.
Visitors to the United States should note that out-of-pocket medical expenses here are among the most expensive in the world. Even non-life threatening injuries like a broken wrist can cost thousands of dollars. As well, publicly funded community hospitals are often extremely busy and thin on resources. An insurance plan which covers treatment at private facilities is a good bet.
Read More: US Health Insurance Plans in the United States for Expats
Health Insurance Options in Mexico
There are three components – private, public, and employer-funded – to the Mexican healthcare system, which offers a mix of universal public healthcare with private care options.
The most basic level of care focuses on the unemployed. The middle level is the public sector national healthcare program, Instituto Mexicano de Seguro Social or IMSS. This is how the majority of Mexicans access their healthcare. The IMSS system has a broad network of hospitals and clinics. However, waiting periods can be aggravating. As well, standards in rural areas may be beneath those of urban areas. The top level of healthcare in Mexico comes in the form of services at private clinics and hospitals, which residents pay for out of pocket.
Since 2004, a program called Seguro Popular (Popular Health Insurance) has focused on making various preventative treatments affordable for the less fortunate. Seguro Popular has made vaccines more widely available. It has also brought preventative medications to a wide audience that was previously under-served. However, poverty remains a major barrier to accessing the healthcare system.
Accessing basic health services is less expensive in Mexico than in other countries in North America. However, the best care is concentrated in the cities and resort doctors don't always offer the best standards (nor reasonable prices). Your insurance plan should include evacuation coverage – especially if you're keen on hiking and ocean adventures.
Read More: Health Insurance in Mexico for Expats and US Citizens
Best Health Insurance Plans in North America for International Citizens
The GeoBlue Xplorer Plan will cover US citizens living in Canada or Mexico. It provides the most comprehensive coverage in the USA, up to nine months per year, along with worldwide benefits and excellent service. International citizens living in the USA are eligible and will be covered for the full year in the USA.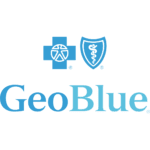 Premium Benefits, Coverage and Service
Define your deductible and prescription benefits
For Foreigners in the US or US citizens abroad
Plan Details
|
View Brochure
Another option is the Cigna Global medical plan that is available to all nationalities living in all three North American countries. They offer a modular plan design allowing you to pick and choose certain types of coverage to be included or excluded to save money.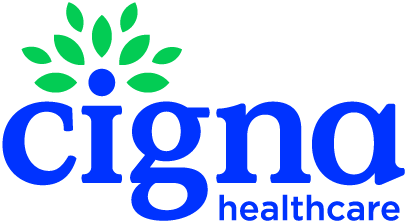 The flexibility to tailor a plan to suit your individual needs
Access to Cigna Global's trusted network of hospitals and doctors
The convenience and confidence of 24/7/365 customer service
Plan Details
|
View Brochure
Travel Insurance Plans for Visitors to North America
Visitors to North America should have a quality travel insurance plan, also known as visitors coverage, to cover their medical costs if you get sick or injured. These plans also provide additional benefits including evacuation and repatriation benefits, trip cancellation cover, trip interruption, lost luggage expenses reimbursement, and more.
Related: