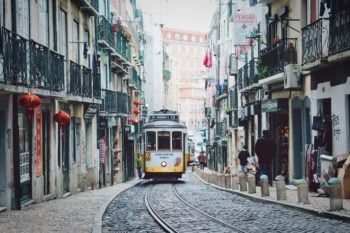 Travel Insurance and Safety Advice for Portugal
Portugal has a state-funded universal healthcare system offered to all of its citizens. Private healthcare sectors are also available in Portugal, and some citizens and permanent residents do opt for private international medical insurance rather than state-funded healthcare.
Travelers are not offered the same state-funded healthcare as Portuguese citizens. Therefore, it is important for travelers to purchase travel medical insurance before their date of travel. Portuguese travel insurance will give you access to doctors and emergency treatment at any of the public and private hospitals in Portugal. If you are on a visit from EU, EEA or Switzerland, you may access public healthcare through your European Health Insurance Card.
If you are planning to stay in Portugal for more than 90 days, you can ask for a certificate from your local council office. The certificate allows you to access Portugal's public healthcare. However, access and care may be limited or delayed. A travel insurance plan in Portugal will provide you with access to the best hospitals an immediate care.
Travel Insurance Options for Visitors to Portugal
For visitors to Portugal, the following travel insurance plans provide medical benefits if you get sick or injured while traveling abroad. Both plans include cover for Covid-19 along with standard benefits.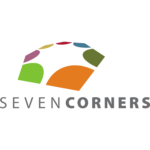 COVID-19 coverage outside your home country
Comprehensive medical coverage from 5 days to 1 year
Your choice of medical maximum and deductible options
An extensive worldwide network of providers
Plan Details
|
Apply Online
|
View Brochure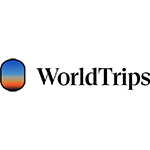 COVID-19 coverage outside your home country
Choose between the basic and more extensive coverage
Meets Schengen visa insurance requirements
24/7 worldwide travel and emergency medical assistance
Plan Details
|
View Brochure
|
Apply Online
General Safety Tips for Visitors to Portugal
The food and water standards in Portugal are similar to the United States, so you should not have a problem eating or drinking. However, if you plan on traveling to rural or remote areas of Portugal that are served unregulated water, then you should plan to take special precautions.
While traveling around the cities of Portugal, be sure to use safe transportation. Buses and trams are a great way to travel around the city, but they can become overcrowded and be a threat to your safety. If you are traveling by foot, use sidewalks marked crosswalks, and watch for trams driving up and down the streets.
Lastly, maintain personal security and do not carry essential documents or expensive belongings with you. Portugal's cities are frequently busy and crowded, which makes it easy for pickpockets and purse snatchers. It is in your best interest to leave important documents and belongings locked in your hotel room or place of residence.
Portuguese Healthcare System and Types of Insurance
Portugal has consistently been ranked as one of the most affordable countries in all of Europe. Its seaside position on Europe's doorstep allows for a bounty of fresh seafood and beautiful beaches all along the coast. Portugal is home to 23 Michelin-starred restaurants, gourmet food markets, and countless corner taverns. Traditional fado music houses, nightclubs, and upscale wine and cocktail bars also line the streets of the cities in Portugal. Last call? Sunrise!
Travel to Lisbon―The City of Seven Hills and Portugal's capital. Lisbon is one of the world's oldest cities and even predates European cities such as Rome and London. It's ancient architecture, and beautiful views can be seen from a tram ride around each of the Seven Hills. If you are looking for a more traditional spot, Alfama, the oldest district of Lisbon, is the place for you. Discover in the early mornings, women selling seafood from their doorsteps and feel a sense of authentic culture. You may also find hidden coffee shops, where you can enjoy a cup of espresso and a pastéis de Belém.
Porto, another favorite city to visit in Portugal, is filled with beautiful street art and cutting-edge architecture. It is the second largest metropolis in Portugal, after Lisbon, and is built in the hills overlooking the Douro River. Porto's local port wine cellars, located across the river at Vila Nova de Gaia, are what gave the city its name. If you are a connoisseur of wine, Porto is the city for you!
Emergency Safety Services in Portugal
A list of emergency numbers to call if you ever find yourself in trouble:
US Embassy―Lisbon +(351) (21) 770-2122

Emergency +(351) (21) 727-3300

US Consulate―Ponta Delgada +(351) (296) 308-330

Emergency +(351) (296) 282-216

Ambulance and Police 112
Do I Need Vaccines for Visiting Portugal?
Currently, Portugal does not have any vaccine requirements. Some vaccines are recommended or required for Portugal. The PHAC and WHO recommend the following vaccinations for Portugal:
hepatitis A,
hepatitis B,
rabies,
meningitis,
polio,
measles, mumps and rubella (MMR),
Tdap (tetanus, diphtheria and pertussis),
chickenpox,
shingles,
pneumonia and influenza.
Passport and Visa Requirements for Travel to Portugal
When applying for a visa to travel to Portugal, applications should be made at least one month before your intended travel dates. There are no visa requirements if you are a United States citizen and will be traveling to Portugal for less than 90 days. If you are planning to travel to Portugal for more than 90 days, then a visa is required. Students who are traveling to study abroad should apply for a student visa that will allow the applicant to enter the country for the purpose to study.
Portugal's passport requirement states you should have a valid passport for at least three months from the date planned to return. If your passport is not valid or is about to expire, make sure to apply for a passport renewal a month before your planned departure date.
You are also required to provide proof of international health insurance when applying for your visa. The insurance must have a minimum coverage of EUR 30,000 (about USD 50,000), be in effect for the entire length of your stay, and have an emergency medical evacuation and repatriation benefit.
Traveling to Portugal and other European countries? Read about the insurance requirement when applying for a Schengen Visa or our article on European health insurance plans.
Final Word on Traveling to Portugal
Accidents and medical emergencies can happen while you are traveling abroad, but do not let them ruin your travel experience. Make sure to purchase a quality Portugal travel insurance plan, or for longer term coverage, health insurance in Portugal. Either will ensure that you are completely covered for any accidents or illness that may occur. Travel to Portugal worry free and enjoy the beautiful coastal views and marvelous architecture.
Related Resources