Applying for a Schengen Visa and Need Insurance – Read This First…
If travel to Europe is in your future, then you will want to become familiar with the Schengen areas and requirements for Schengen Visa insurance coverage.
The Schengen agreements came into force on March 25, 2001. The Schengen area was designed to create a better flow of goods and people within the shared borders of the countries. It allows people to travel freely through the countries – once the requirement is met for one country, you can travel to the others without needing to go through customs again.
Currently, there are 27 countries that are a part of the Schengen area. The Schengen area covers the majority of European countries except for the United Kingdom and countries such as Romania, Bulgaria, Cyprus, and Ireland that are expected to be a part to the agreement soon.
Countries Included in the Schengen Area
Austria, Belgium, Croatia, Czech Republic, Denmark, Estonia, Finland, France, Germany, Greece, Hungary, Iceland, Italy, Latvia, Liechtenstein, Lithuania, Luxembourg, Malta, Netherlands, Norway, Poland, Portugal, Slovak Republic, Slovenia, Spain, Sweden, and Switzerland.
Of those 27 countries, 23 are part of the European Union (EU), and the other four are part of the European Free Trade Association (EFTA.)
Visas are not required by visitors from the following countries for a visit up to 90 days in a six month period:
All European Union Countries, Albania, Andorra, Antigua and Barbuda, Argentina, Australia, Austria, Bahamas, Barbados, Bosnia and Herzegovina, Brazil, Brunei, Canada, Chile, Colombia, Costa Rica, Dominica, El Salvador, Georgia, Grenada, Guatemala, Holy See, Honduras, Hong Kong, Israel, Japan, Kiribati, Macao, Macedonia, Malaysia, Marshall Islands, Mauritius, Mexico, Micronesia, Moldova, Monaco, Montenegro, New Zealand, Nicaragua, Palau, Panama, Paraguay, Peru, Saint Kitts and Nevis, Saint Lucia, Saint Vincent and the Grenadines, Samoa, San Marino, Serbia, Seychelles, Singapore, South Korea, Switzerland, Taiwan, Timor-Leste (East Timor), Tonga, Trinidad and Tobago, Tuvalu, Ukraine, United Arab Emirates, United States, Uruguay, Vanuatu, Vatican City and Venezuela.
Schengen Visa Insurance Requirements
If you are applying for a Schengen visa, you require special travel medical insurance. This requirement exists whether you are traveling for pleasure or business, in a group or on your own.
Travel insurance must be valid throughout the Schengen area and cover the entire period of stay. Many of the Schengen area countries will require a visa letter (see below) from your insurance company with proof that you meet the coverage requirements. The letter will need to have your complete name (matching your passport) and your date of birth.
Typically, the insurance requirements include:
A minimum medical insurance requirement is EUR 30,000 – approximately USD 34,000.
Coverage must be valid within the Schengen region and for the full duration of travel.
Insurance must include any expenses that might arise in connection with repatriation for medical reasons, urgent medical attention and emergency hospital treatment or death.
Be sure to check with your embassy or consulate about any other specific health insurance minimums because they can vary.
For most travelers, the visa and Schengen area visa travel insurance won't be necessary. Often, travelers will go for less than three months. Even though insurance isn't a requirement to enter the country, it is still a wise investment.
Best Travel Insurance Plans for Schengen Visa:
Atlas Travel Insurance:  Learn More  |  Free Quote / Apply (Best for All Nationalities Traveling Abroad)
GeoBlue Travel Medical:  Learn More  |  Free Quote / Apply (Best for Travelers from the USA)
Let's review specific requirements and options for coverage when applying for the Schengen Visa:
Travel Medical Insurance for Schengen Visa
Travel Medical Insurance Plans offer temporary health coverage for those in your traveling party. These plans provide coverage for accidents or illness, saving you from large medical bills if you require a visit to the doctor or hospital. Benefits include:
Freedom to seek treatment with hospital or doctor of your choice
Maximum Limits from $50,000 to $2,000,000
24/7 access to an emergency assistance medical hotline to speak with medical experts
Deductible options from $0 to $2,500
Renewable up to 24 – 36 months
Repatriation and emergency evacuation
When planning your travel, it is important to remember to investigate your insurance plan options and to invest in adequate insurance. By doing so, you can relax and enjoy planning your trip and be calm knowing that you can access any assistance you might need while traveling.
Read: European Travelers: Health, Safety, Travel Insurance Advice for Visitors to Europe
Cost for Schengen Visa Insurance
The cost of insurance to cover your visit to a Schengen country will vary depending on the length of coverage needed, your age and the amount of coverage you desire. Although the Schengen visa has minimum requirements, it may be in your best interest to purchase additional coverage, especially for longer trips. For example, the minimum medical coverage required is 30,000 Euros or US$50,000. However, you may feel more comfortable with $100,000 in case of a severe medical condition.
Costs for the essential coverage will start as low as $1.50 per day for an 18-year-old traveler. Older travelers will pay premiums over and above that. A 45-year-old traveler would pay approximately $2.50 per day for the same coverage, while a 65-year-old would pay $6 per day. For a quick quote, go to Quote / Purchase — Schengen Visa Insurance
Schengen Visa Insurance Letter
One great benefit of the plans listed here is that they automatically generate a Visa Letter that is emailed to you immediately after purchase along with your insurance policy, insurance cards and other documents. You can use the Schengen Visa Insurance Letter when meeting for your visa at the embassy or consulate offices.
Does Medicare Supplement Coverage Schengen Visa Requirements?
You need to check the coverage included in your Medicare supplement plan or Medigap policy. Although some Medicare supplement plans do offer foreign medical, they are not as comprehensive as a travel medical plan that would include emergency evacuation, repatriation, trip interruption, etc. Most Medigap plans that cover foreign travel require the patient pay a $250 deductible plus 20% coinsurance. There is also a lifetime benefit maximum of $50,000.
Visa Consideration for US Citizens Traveling to Schengen Countries
U.S. citizens traveling to the Schengen area for personal travel or business do not require a visa if they will be spending less than 90 days in a six-month period in the Schengen area countries. While a visa is not required for visits of less than three months, it is still important to check the expiration date on your passport before you travel. The countries in the Schengen area require your passport to be valid for at least three months beyond your planned departure date. The reason for the three-month validity requirement is that some of the countries in the Schengen area will assume that all travelers will stay the maximum three months allowed for visa-free visitors. This requirement may also exist for a flight layover while traveling from a Schengen airport to a non-Schengen destination.
The consequences of not having a passport valid for that length of time could include being refused boarding by your airline at the point of entry or when transferring planes. Additionally, there is the possibility of being denied entry upon arrival. For these reasons, the U.S. Department of State recommends that your passport have at least six months remaining when you travel abroad.
If you plan on spending a prolonged period in the Schengen area, you have two choices. You can enter without a visa for up to three months within each six-month period. However, if you spend three months in the area, you need to wait another three months before you can enter a Schengen country again without a visa. If you plan on spending longer than three months in any Schengen area, then you need to contact the embassy of the country you plan on spending the most time to apply for a visa.
Trip Cancellation Insurance
Trip cancellation insurance covers the cost of your trip if you or a member of the traveling party is unable to go on the trip as well as offering the medical coverage required for your Schengen Visa. This type of insurance is especially useful if someone is ill or accidentally injured, if a passport is stolen or if there is a terrorist incident in your destination. An international trip is likely to be expensive or even be a trip of a lifetime. Often, international trips are booked well in advance of the actual vacation. Trip cancelation can cover the cost of the trip, a travel delay or even lost baggage. It is highly recommended to purchase trip cancelation insurance for international vacations.
To learn more visit: US Department of State Schengen Visa Advice or read about Travel Insurance for your International Visa.
Recommended Schengen Visa Insurance Plans: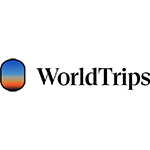 Emergency medical, evacuation, repatriation benefits
Choose between the basic and more extensive coverage
Meets Schengen visa insurance requirements
24/7 worldwide travel and emergency medical assistance
Plan Details
|
View Brochure
|
Apply Online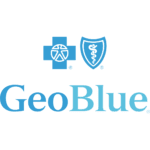 For U.S. citizens up to age 95
Coverage for COVID and pre-existing conditions
24/7/365 service and assistance
Plan Details
|
View Brochure