Seniors, Don't Depend on Medicare Overseas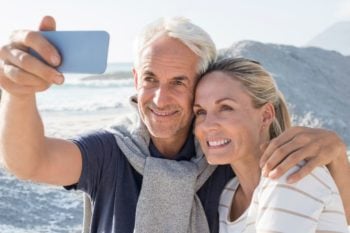 It's the dream of many retirees to spend their golden years traveling overseas, and many seniors do. But if you are a senior citizen planning your dream vacation, there are things to consider before you pack your suitcase and board a plane to a foreign land. You should know that if you plan to rely on Medicare overseas, it does not cover any health care services received while traveling outside the United States.
Medicare does cover healthcare within the country's 50 states, as well as the District of Columbia, Puerto Rico, American Samoa, Guam, the U.S. Virgin Islands, and the Northern Mariana Islands. There are also rare exceptions in which Medicare will pay for dialysis or ambulance services, but these exceptions are typically based on proximity to an American healthcare facility versus as foreign hospital (in particular when traveling in Canada and Mexico). There are also occasions in which Medicare will cover you on a cruise ship, but not if that ship is more than six hours from a U.S. port.
In addition to lack of healthcare support and coverage, many foreign hospitals will not file Medicare claims, so if you are admitted to a foreign hospital, and the service falls under a special circumstance that Medicare may claim, the hospital may not submit the claim to Medicare and you will be obligated to pay the bill out of pocket and/or then submit it to Medicare yourself.
You should also know that Medicare drug plans do not cover prescription drugs purchased outside of the United States, let alone dental emergencies or prescription eyewear.
Some Medicare Supplement Insurance (Medigap) plans may offer worldwide coverage for senior healthcare needs, but this should also be verified with your Medigap plan or insurance agent before traveling overseas. While the details of what is covered when trying to use Medicare abroad can be confusing, more information can be found on The Official U.S. Government Site for Medicare; however, because Medicare does have limited health care coverage outside of the United States it is recommended that if you are traveling overseas invest in a travel insurance plan that offers the coverage you need to ensure you are fully covered while outside of your home country.
Knowing what travel insurance plan is right for you starts with determining what coverage you will need while traveling overseas. The overseas insurance plans are designed for the international traveler. Travel insurance categories that are not included in most domestic insurance plans include:
Travel Medical vs. Medicare Overseas
Investing in a travel medical plan is the best way to ensure you are covered for the same medical expenses Medicare would insure you for a while at home. Travel Medical plans to combine the benefits of trip cancelation insurance with additional health and medical coverage – it is an international travel health insurance plan.
Medical travel insurance is temporary and is designed to cover you on shorter overseas vacations, usually from 5 days to one year. In addition to trip cancelation coverage, travel health and medical insurance plans include:
The ability to seek medical treatment from a hospital or doctor of your choice
Maximum limits of $50,000 to $2 million
24/7 access to emergency assistance medical hotlines with medical experts
Deductible options
Universal Rx pharmacy discount savings
Review this Table of Senior Travel Insurance Plans
Recommended Travel Insurance Plans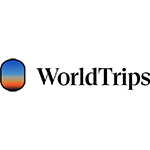 Emergency medical, evacuation, repatriation benefits
Choose between the basic and more extensive coverage
Meets Schengen visa insurance requirements
24/7 worldwide travel and emergency medical assistance
Plan Details
|
View Brochure
|
Apply Online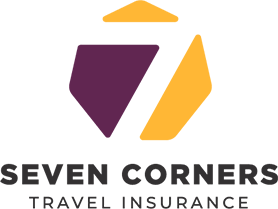 Comprehensive medical coverage with benefits up to $5,000,000.
COVID-19 coverage that extends up to your medical maximum.
Emergency Medical Evacuation protection up to $500,000.
Trip Cancellation
Trip cancellation insurance covers you or a family member or travel companion should you, or they suddenly become ill or accidentally injured and are unable to travel because of it. Trip insurance will also cover you should your passport get stolen, or there is a terrorist incident in the area where you are located and need to evacuate. Trip cancelation insurances protect you if you need to cancel your trip and want to get your costs back, including:
Trip cancellation (up to $50,000)
Travel delay (up to $1000)
Lost baggage (up to $2000)
Medical Evacuation and Repatriation
Much more…
If you have invested in an expensive international trip and booked it far in advance, it makes sense to purchase an insurance policy that will cover you should you need to cancel – some plans even offer a "cancel for any reason" upgrade as well as trip cancelation with medical coverage, that will protect your vacation investment from medical expenses as well.
Global Medical
If your retirement dream is to become a global nomad and you plan on living abroad for a year or more, then you may want to invest in global (annual) medical insurance. This high-quality health insurance plan will cover you should you need medical treatment while outside of your home country for an extended period.
Global medical plan benefits are similar to those of a travel medical plan, but also include emergency evacuation, repatriation as well as the option to add dental and vision coverage.
International health insurance eligibility and cost are based on the policyholder's age, medical history, as well as the, are of coverage, i.e., some countries have more expensive medical care and therefore your premium for coverage while traveling within that area will be more expensive.
As with cost, all global medical health insurance plan providers will also discuss coverage exclusions, including acts of war or military actions.
Emergency Medical Evacuation
Emergency travel medical evacuation plans cover you in areas that your standard international medical insurance plan may not. While most people will never use this plan, emergency evacuation coverage will cover you in the worst-case scenario including:
Emergency Travel Assistance Services
Emergency Evacuation
Emergency Reunion
Return of Mortal Remains
Emergency medical evacuation means you will be able to get home during an emergency situation. Before you invest in emergency evacuation insurance make sure it is not already included in your travel medical plan, and if it is not found out how you can add the coverage at a cost that is right for you.
Adventure Travel Coverage
You may think you are well out of the age-range for adventure travel, but insurance coverage for adventure sports is not just for bungee jumpers. If you think you will partake in any of the following activities at any time while out of the country, then you may want to increase your travel medical insurance to include adventure sports coverage:
Hot air ballooning
Kayaking
Horseback riding
Recreational downhill and cross-country skiing
International travelers, of any age, should keep in mind that their standard travel medical insurance plan does not cover activities they deem hazardous! To ensure you are covered look at an adventure sports plan that provides the right coverage for you!
Just because you are considered a senior citizen does not mean you require special insurance to travel abroad, it just means that you need to be aware that Medicare overseas will not cover your medical expenses while traveling abroad so it is important to educate yourself on quality travel insurance plans that will protect you will you are traveling. Research, ask questions and find the right insurance so you and your family back home can rest assured that you will be alright even in a worst-case scenario. Investing in the right travel medical insurance means you can enjoy your dream retirement lifestyle from anywhere in the world! So, what are you waiting for?
Also Read: