How to Plan an International Trip

Even when you are excited about your upcoming travels abroad, the planning aspect can be overwhelming. Going on a short vacation isn't always as simple as just getting up and going. There is a lot to take into consideration. A little preparation will help you feel more comfortable and help your trip run more smoothly. From research to document gathering to language study, these ten trip preparation tips will help you get ready for your next holiday.
10 Trip Planning Tips
1. Research Your Destination
While you do not need to build an elaborate plan or prepare an hourly itinerary for your trip, you must do some basic research on where you are going. This is especially important when you're preparing for international travel.
Each country has its own set of visa and vaccine requirements. Depending on your passport and length of stay, you may need a visa to visit a new country. Some
visas are available upon arrival, while other countries require you to apply for a visa beforehand. You should research visa requirements, the length of the visas, and any associated fees when planning a trip.
You should also check out your destination's vaccine requirements, travel warnings, and laws that may differ from your home country's. Check out the U.S. State Department's website for country-specific visa information.
Once you know you meet all requirements to enter a country, you can then research and create a short list of must-see activities. However, don't overwhelm yourself by creating an intensive hourly itinerary. The research part continues after you've arrived in your new city! Talk to locals, stop by the municipal tourist office, and chat with other travelers. Having a flexible schedule and being able to take recommendations as they come helps you to create unique and special memories.
2. Visit the Doctor
It's a good idea to make an appointment with your doctor before you travel internationally. You should get a general checkup as well as make sure that you are up-to-date on all routine vaccines. Many countries require proof of certain vaccinations to cross the border. The Center for Disease Control is a great source to check which additional vaccines you need for each country. Depending on your destination, your doctor might recommend a visit to a specialized travel clinic for less routine vaccinations.
You should also consider any over-the-counter or prescription drugs you take, especially narcotics and psychotropics. You first need to research any regulations that each country may have regarding your prescriptions. Reaching out to the embassies and consulates in those countries is a good way to ensure your information is up-to-date. Even if the drugs are perfectly legal, make sure to pack them in your carry-on and bring copies of your prescriptions with you.
3. Travel Insurance
Travel insurance is not just for expensive vacations or long holidays. It helps protect you against unexpected injuries or losses and can be purchased for trips as short as five days.
Travel insurance offers peace of mind knowing you can be treated or even evacuated in the case of a medical emergency. It can help prevent small mishaps from ruining your trip. Some plans even offer benefits for lost baggage or trip delays. Importantly, it also may be required depending on your destination country. Purchasing travel insurance is a key part of trip preparation and isn't always as expensive as you might think. Contact us to find the best travel insurance plan for you.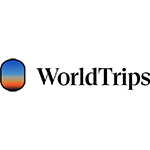 COVID-19 coverage outside your home country
Choose between the basic and more extensive coverage
Meets Schengen visa insurance requirements
24/7 worldwide travel and emergency medical assistance
Plan Details
|
View Brochure
|
Apply Online
4. Book Accommodation
If you are an adventurous traveler who loves flexibility, you may not want to book accommodation for the entire length of your stay. However, you should at least reserve your first night as most countries require you to write an address on their immigration forms. Especially when traveling internationally, you may be exhausted after a long flight. It is best to know where you are going to drop your bags and how you are going to get there.
5. Notify People
It's a good idea to let some trusted people know the details of your trip. Even if you don't have a concrete itinerary, you can provide them with basic details such as flight numbers, hotels/accommodations, places you might visit, and contact information. Especially if you are traveling alone, at least one person at home should be aware of your trip in case of emergency.
You can also report your travels to your embassy. For U.S. citizens, you can register your trip with the local embassy for free through their Smart Traveler Enrollment Program. If there is any global crisis, it is beneficial for your local embassy to know you are in the country and may need help.
Lastly, check to see if your bank requires travel notifications. Having your card blocked in a foreign country is an unnecessary stress that can easily be prevented during trip preparation. Ideally, plan to have two different forms of payment available to you in case one doesn't work.
6. Prepare Contact Information
Create a list of all contact information you may need while abroad. This includes airline, hotel, bank, and embassy contact information. You should save this both in your phone and on a separate paper just in case. You should also save the address of your local embassy on your maps so you know where to go for emergency support. Lastly, make sure your emergency contacts in your phone are up-to-date.
7. Get Your Essential Documents in Order
You should make and carry copies of your passport and all important travel documents, including reservations, insurance papers, and medical prescriptions. Keep these copies somewhere safe but separate from the originals. If you accidentally lose the originals, the copies will come in handy to help establish your identity.
You'll want to make plans for how to handle these documents on your trip. Get a plastic sheet protector to prevent water or other damage to the documents. If your accommodation doesn't provide a safe, look into getting a travel lock for your luggage. You might also purchase a money belt. This will allow you to keep your documents on you but safely hidden away under your shirt.
8. Practice Basic Language Skills
If you are traveling internationally to a country with a different language, you'll want to learn some basic expressions, such as "hello", "please", "thank you", or "how much?" This is one aspect of trip preparation that is often overlooked. While it might not be a requirement for international travel, locals tend to appreciate it when visitors put in at least some effort to communicate in their native language. You can use language apps to learn and memorize phrases and then practice using them with your friends and family before leaving.
9. Pack Your Bags
You've done all your trip planning and now it's time to pack your bags! You'll generally want lightweight, quick-drying, multipurpose gear and some high-quality walking shoes. However, you should also create a packing list specific to your destination. Make sure to research the climate and weather of your destination. What you'll need to pack for a beach vacation in Costa Rica will be vastly different from glacier hikes in Norway or a temple visit in Thailand.
If you are taking an extended trip through multiple locations, you might consider having someone store and send items to you as needed. You can also research if any specialty items, such as snowsuits, are available to rent at your destination. Lastly, make sure you do have one nice outfit in your bag. You never know what types of invitations you may receive from friends you meet on the road.
10. Prepare for the Flight
The last step in planning a trip is making sure you are prepared for your flight. Of course, you'll want to make sure you have your passport, tickets, and any other travel documents you need. But beyond the logistics of getting onto the plane, make sure you are prepared for what the flight entails.
Charge all devices and have a backup battery ready to go. Download any movies, books, podcasts, or entertainment you'll want for the journey. Don't forget to pack some backup snacks. This will ensure, even if there are delays, you aren't paying overpriced airport prices for essential items.
Ready, Set, Go
The above trip preparation tips will help ensure a successful vacation no matter your destination. Remember that research is essential and that travel insurance takes the stress away from unexpected situations. Above all else, keep your mind open to new experiences and have some fun!
Related: