Understanding Indonesia's Healthcare System for Expats and Foreigners
Indonesia's public healthcare system is undergoing significant changes. While it is currently ranked 92nd by the World Health Organization, Indonesia's facilities are gradually improving. As well, the government is committed to improving its investment in health services. And while there have been some obstacles along the way, Indonesia's healthcare system is on the cusp of becoming the largest universal healthcare provider in the world.
Overview of Healthcare in Indonesia
Indonesia's healthcare system is well on the road to achieving universal healthcare. In 2014, the country launched a mandatory health insurance program called Jaminan Kesehatan Nasional (JKN). It's designed to make basic medical care and facilities available to all citizens. It was implemented by the Badan Penyelenggara Jaminan Sosial Kesehatan (BPJS) social security agency.
Before this, an estimated 56% of Indonesians (as of 2010) had some form of health insurance. However, it was far from a unified system. Those insured were a mix of state employees, well-to-do citizens with private coverage, and low-income citizens who pre-qualified for state programs. Charitable organizations filled in a lot of the gaps when it came to providing care for the vulnerable. One of the goals of JKN was to make sure that those in the middle—too poor for insurance but too well off for relief programs—weren't forgotten.
Under JKN, the government hoped that 100% of the country would have coverage by 2019. However, progress has been slow. One of the biggest problems is the participation of hospitals and clinics. Not all facilities have opted to join the JKN program, leaving patients with serious gaps in care. This in turn puts additional stress on the Puskesmas, Indonesia's community health clinics. Additionally, critics allege that JKN isn't well managed. They say that leaders underestimated the challenge of reaching remote areas and taking over the extensive services once offered by charities. It didn't help that communication was poor during the initial rollout phase. For instance, those who were already receiving government-sponsored healthcare for the poor didn't need to formally enroll in the JKN program. Alas, no one thought to tell many of those patients. As such, they dutifully visited clinics for an enrollment program they didn't need.
How Puskesmas Work in Indonesia
There are more than 9,700 Puskesmas across Indonesia. Overseen by the Ministry of Health, they are responsible for providing healthcare at the sub-district level. There are two kinds of Puskesmas, those with beds and those without. However, the differences add up to much more than accommodation availability.
Puskesmas without beds operate as a daytime-only clinic. They have the capability to treat public outpatient concerns and implement different public health programs. Patients visit Puskesmas without beds for non-urgent, prevention-focused care. This includes antenatal appointments and family program services. Usually staffed by a general practitioner and a bidan (nurse), these Puskesmas are often stretched to the limit, despite not being responsible for critical care. As such, should a seriously ill patient come to a Puskesma without beds, they'll likely be punted down the road to the next facility without even the benefit of a cursory examination or stabilizing care.
Puskesmas with beds are usually located in rural areas. They operate as a de facto 24-hour emergency center—even though their ability to cope with emergencies is limited. One of their major responsibilities is to provide BEOC/PONED (Basic Emergency Obstetric Care.) Unfortunately, those staffing the Puskesmas with beds aren't always trained in BEOC/PONED care. UNICEF-funded training is slowly turning this around by providing resources for specialized education.
Costs of the Healthcare System
Under the JKN program, Indonesians receive coverage from public healthcare providers and private facilities that opt to join the system. Those people who hold traditional employment will pay an insurance premium worth 5% of their salary. 1% is paid by the employee and 4% is paid by the employer.
Those who are self-employed or are informal workers pay a fixed monthly premium, which can be as little as $2 a month. For better or worse, the number of people who are employed informally is quite high. As such, they have no employer to advocate on their behalf and often cannot afford the premiums on their own. Thus, even with a new system in place, people are still at risk of slipping through the cracks.
The Differences Between Private and Public Care
For the most part, public health facilities in Indonesia are modest. Major cities like Jakarta have good public hospitals but rural clinics offer very limited resources. Additionally, most public facilities are in dire need of investment for modern equipment, laboratory services, and staffing capabilities.
Private facilities, in contrast, are clean, well organized, and up to date. A much higher percentage of the staff speak English compared to public centers. As well, wait times are much shorter and there's a good range of specialists available. Patients can expect to receive care in a comfortable, private environment.
Who is Eligible for Health Coverage in Indonesia
All expats employed in Indonesia are required to join the JKN program. After you've been working in the country for at least six months, your employer will take care of the details. Upon registration, you and all your family members will receive the public health insurance cards that you must present at every medical appointment.
Healthcare Options for Expats and Foreigners
Even after joining the JKN program, most expats opt to carry private international health insurance. The majority of Indonesian public health facilities aren't at the standards that most expats are familiar with. Private insurance offers the greatest chance of being treated by English-speaking staff and offers more comfortable and convenient treatment options.
Best Global Health Insurance Options in Indonesia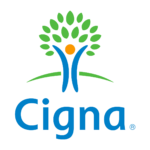 The flexibility to tailor a plan to suit your individual needs
Access to Cigna Global's trusted network of hospitals and doctors
The convenience and confidence of 24/7/365 customer service
Plan Details
|
View Brochure
Health Insurance for US Citizens Living in Indonesia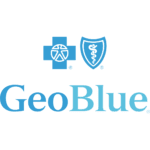 Premium Benefits, Coverage and Service
Define your deductible and prescription benefits
For Foreigners in the US or US citizens abroad
Plan Details
|
View Brochure
Mental Healthcare in Indonesia
An estimated 11% of the Indonesian population suffers from a mental health disorder. The actual number may be much higher. However, less than 1% of the country's healthcare budget is dedicated to mental health services. Also, out-of-date legislation is written from the perspective that those with mental illness are dangerous to the community, further stigmatizing the situation. Finally, the practice of pasung, using physical restraints to tie down the mentally ill, is sadly still common.
Resources on the ground are thin. There's only one mental health hospital per every 5 million people. Nearly all psychiatrists are located in urban centers. Virtually none work in rural areas. Alas, these are often the very people who need mental health support the most. Many Indonesian communities remain deeply traumatized by the lasting effects of the 2004 tsunami, which killed an estimated 250,000 people and displaced approximately 500,000 more.
Related: